A satellite image suggests that almost nothing remains after the so-called Islamic State (IS) blew up the ancient temple of Bel in the Syrian ruins of Palmyra, a World Heritage Site considered one of the most precious in the world.
The 2,000-year-old temple lay in the heart of Palmyra, which sits north-east of Damascus and was seized by IS, also known as Isis or Isil, in May.
Darke told Radio 4 that the loss of the temple was "such a major blow, on a different order to anything else that's happened, for the whole of Syria."
It was previously believed that IS had destroyed only part of the temple, and Syria's antiquities chief had previously said that a large explosion was heard but it was though the basic structure of the site was still in place.
But UN satellite analysts Unosat say a new image shows almost nothing remains, and a comparison between the before and after images shows the central complex vanishing from the picture.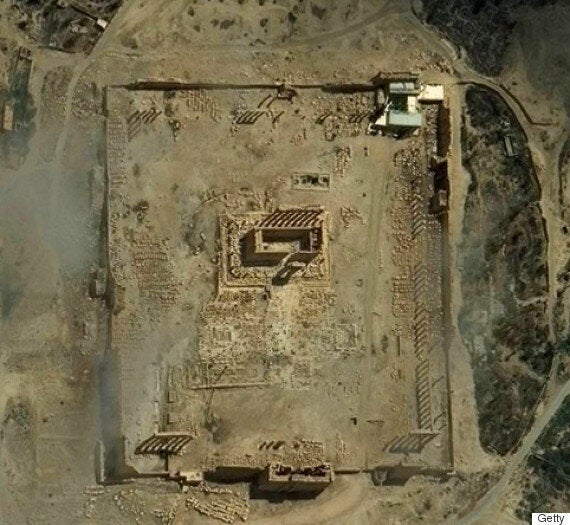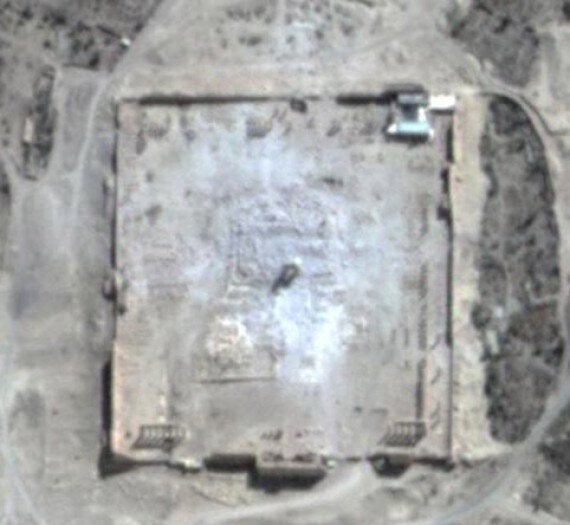 British scientist Richard Dawkins, a frequent critic of religion, called IS "ignorant vandals" and said it was the fault of the "power of religion" that young people still in Britain wanted to join the militant group: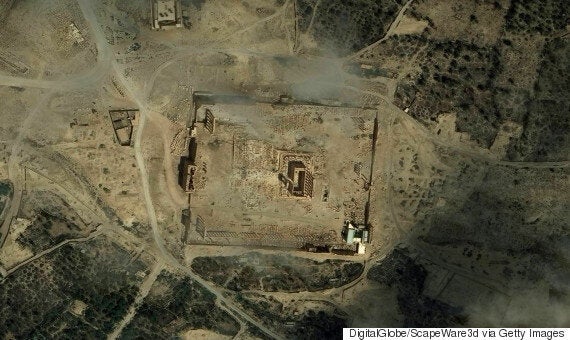 The site seen from a satellite in June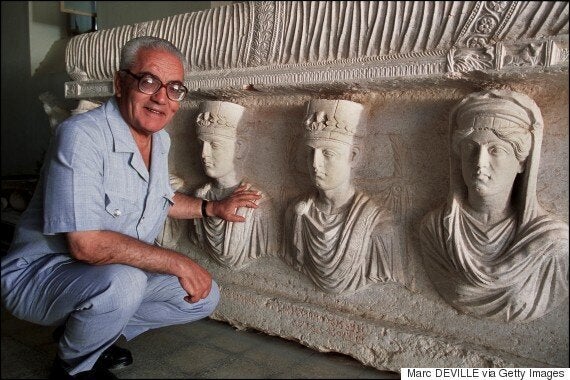 Khaled Al-Assad was murdered by the group
Syria expert Darke yesterday also expressed her anger that it has taken the demolition of the iconic Palmyra to make the world notice the "shredding" of Syrian society.
Darke told BBC Radio 4's Today programme that it was "beyond imagining" that IS had demolished some of the temple, and there would be "Syrians weeping all over the country" at the loss of Palmyra.
But she stressed the world must not forget the wider devastation in the country. "Syria is being shredded, Syrian society is being shredded and it takes a temple like this to make us all focus on it," she said.
"It's beyond imagining, and of course the problems from this are leading to the problems that are hitting us in the form of migrants now escaping all of this. it's been left untreated, if you like, like an open wound, for four years."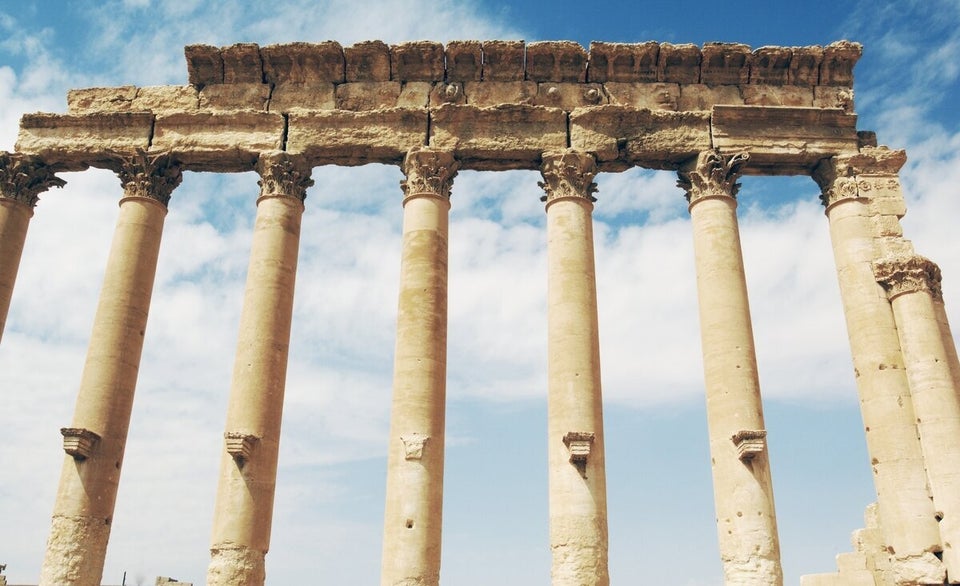 Temple of Bel, Palmyra
Related