Twitter is so often used to poke fun, to make jokes or be cruel - but today people shared powerful tributes, capturing the world's outrage and sadness at the images of a dead Syrian three-year-old washed up on a beach in Turkey.
The tiny boy pictured lying face down on the shore was named as Alan Kurdi, who died with his brother Galip and mother Rihan after the family tried to reach Greece on a crowded dingy.
He was found by a Turkish policeman in harrowing images, that were shared by Human Rights Watch director Peter Bouckaert and then appeared across Britain's front pages.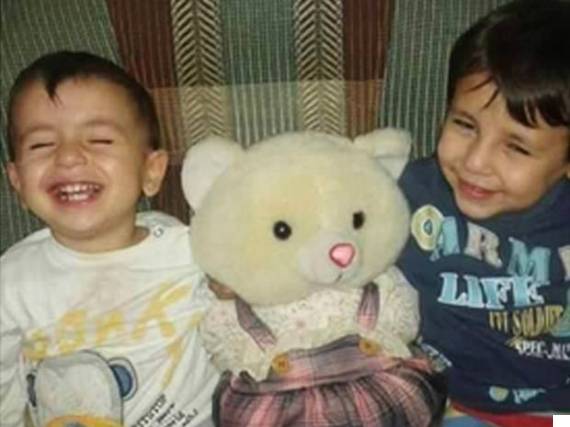 Alan Kurdi (left) and his brother Galip (right), who perished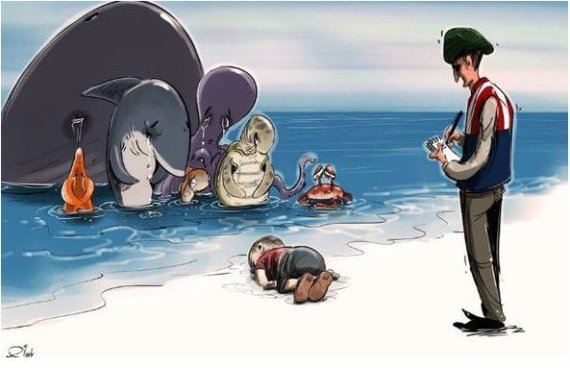 Cartoons have been shared using a Turkish hashtag
The sight caused an outcry for Britain's politicians to do more to stop the ongoing refugee crisis.
SEE ALSO:
It also prompted the moving illustrations below, which people posted using the hashtag #KiyiyaVuranInsanlik, which translates from the Turkish as 'humanity washed ashore'.
Warning: Graphic images displayed below
This story has been updated with the correct spelling of Alan Kurdi's name, initially reported as Aylan