Hayley Gait-Golding was working as a personal trainer when she noticed a gaping hole in the healthfood sector.
"All of my clients were really struggling to get healthy food when they were out and about," she explains. "There are a lot of so-called healthy snacks out there but you turn over the packaging, look at the ingredients and find there are all of these extras squirrelled away like added syrups and fruits that are from concentrates."
Fuelled by her passion for food and nutrition, Gait-Golding began to think about the bare necessities that would make up a simple healthy snack - and bingo, the idea for Bear Nibbles was born.
"I thought it would be nice if you could make a product that had a really simple ingredient list," she explains. "Just things like fruit and whole grains and ingredients you can pick off a tree or from a field. And that's how it all began - from my passion to help people be healthier."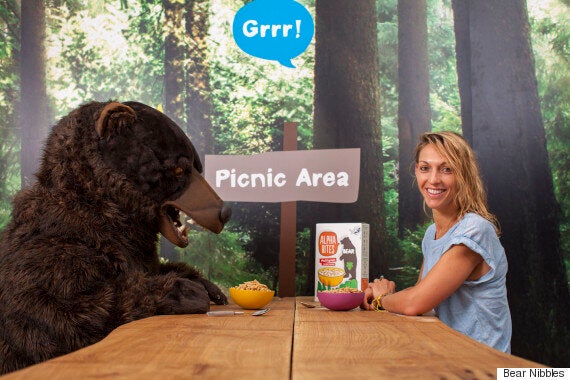 Fast forward six years and Bear Nibbles is a pretty big deal in the health food market. You'll have probably spotted the packaging - complete with that infamous bear silhouette - in the aisles of your favourite supermarket.
And if you don't know of it, then your kids undoubtedly will.
But despite her success now, setting up shop wasn't without its sacrifices. A matter of months after moving in with her new husband, Gait-Golding decided that she'd need to sell her house in order to fund her business venture.
"I was really passionate about the idea and told my husband that we'd have to sell the house because there was no other way of funding it," she said. "He was incredible and just said: 'Okay, let's do it'."
The couple moved in with Gait-Golding's parents and she set up the business from their basement. "It was pretty hectic for them," she says. "But it was one of those things where you just have to get on with it."
This period of her career was very "hands on", she explains, as she visited her local farm and used their ovens to experiment with baking fruit. During this time she also managed to employ the skills of her parents and husband, who - to this day - still work with her.
But despite what some might think, she says it's great being able to work with her family because "they go that extra mile".
"Your family are always there, even if there's something bothering you at 11pm that you need to know how to fix," she says. "Another thing with family is that they don't hold back, there are some quite direct conversations, but it's made the business better."
After two years of hard work - in which time they'd set up two brands, Urban Fruit (in 2007) and Bear Nibbles (in 2009) - Gait-Golding and her husband were able to move back into their own place.
The main challenge in getting Bear Nibbles up and running, says Gait-Golding, was that there was nothing else like it which meant she had to convince and educate people - farmers, retailers and consumers.
She also had to get the message across that, actually, concentrates don't necessarily need to be added to food for it to taste good. Her motto: "no added nonsense".
"We're the only fruit snack brand in the UK that doesn't use concentrates or juices - we're pure fruit, just baked. And that's quite unusual," she says. But it clearly works.
Out of the two fruit-based snack brands she launched, Gait-Golding felt a stronger connection to Bear Nibbles, which targets children. "Only one in six children in the UK get their five-a-day," she says. "So we felt compelled to do something about this.
"Giving children dried fruit wasn't really exciting enough. We needed something more playful and fun that was still healthy and pure. I took my learnings from Urban Fruit, about how to bake a pure fruit, and made them into fun shapes for children."
To date, Bear Nibbles has provided 325 million five-a-day portions to children in the UK.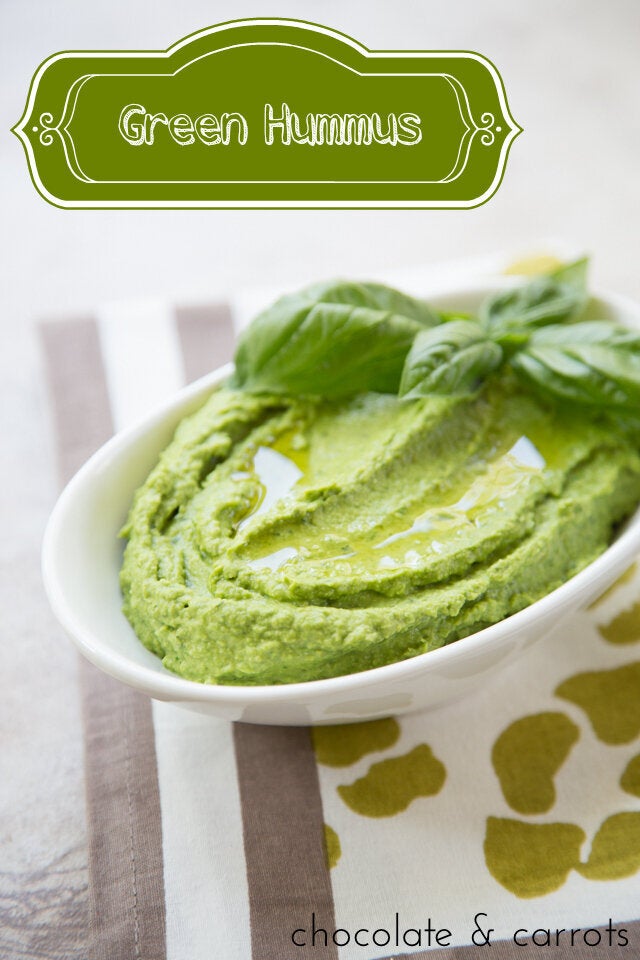 Healthy Snacks To Get Your Kids Eating Their Greens
The launch of Bear Alphabites, the UK's only children's cereal with no refined sugar and no salt, was also a major highlight for the business.
"From the start, I felt very strongly about how bad cereal is for children and how sugary breakfast is. I always said I wanted to make a great cereal for kids but, as you can probably imagine, it's a very competitive market to get in to - you're up against monster-sized companies like Kelloggs and Nestle," Gait-Golding explains.
But that wasn't enough to stop her from fulfilling her dream. Since they launched the cereal in 2013 (which happens to be the only growing kid's cereal brand in the UK), Bear has saved children a whopping 8.2 million tablespoons of sugar at breakfast. "And that's only the start of it," she adds.
Gait-Golding is passionate about all aspects of her business, she heads up branding and creative, as well as product development.
"No two days are the same," she says. "I get up at 6am and always have fruit and yoghurt for breakfast, with some porridge. Then I'll come into the Cave [an office in Farringdon] and on a typical day I'll split my day between creative things, like coming up with the next set of collector cards for children, and then I'll go on and make more new products. I'm tasting things, I'm making things, I'm baking things."
As if that isn't hectic enough, Gait-Golding also spends a large amount of time travelling to fruit farms across the globe.
"I do all the things that make children happier about eating healthily," she says. And there's no disputing that, as their office receives more than 3,000 handwritten letters a week from kids who are chuffed to bits with their snacks.
Like most business-women, she's no stranger to late evenings spent in the office and often finds herself firing up her laptop at home to deal with the never-ending work stream. She'll eventually switch off around 11pm.
"I try and break it up by doing some exercise," she adds. "I love to go jogging along the river or walking."
Despite the intense hours, which sometimes see her working into weekends and holidays, Gait-Golding says that it doesn't always feel like work - and the fact she gets to work alongside her husband makes it easier too.
Offering some sage advice for women who might be looking to start up, Gait-Golding says that it's all about being brave and asking lots of questions.
"A lot of women don't start because they feel they don't know how to do it, or because they've never done it before," she says, "but it's not hard. Pick up the phone and have a go.
"People don't really mind if you don't know, people are willing to help you along the way.
"When we took our first product to Waitrose, I think the buyer knew that I'd never been there before and that I had no idea what I was doing, but I just took the product and told them: 'This is what I want to supply you with'."
The next step for Bear is to go global and hit international markets, and this is something which Gait-Golding is incredibly excited for.
But what's even more exciting and, not to mention, life altering is that she's six months pregnant.
"That's going to be a huge change in my life," she says. "I'm keen not to have any time off, obviously I want to have time with the baby but I love what I do too.
"Maybe I'll have to introduce a special little baby cave..."