A passenger at Gatwick Airport managed to board an Easyjet plane with no passport or boarding card before its gate had even opened.
Police were called to the aircraft which was parked at the Sussex airport's North terminal just after 7 am (BST) on Friday morning.
A 51-year-old German woman was detained after being found without identification on board the plane.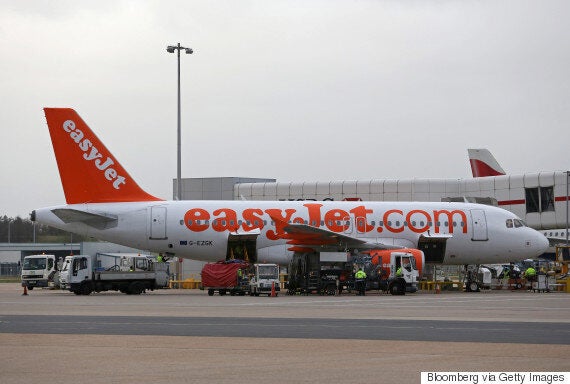 An Easyjet plane parked on stand at Gatwick Airport (File image)
The flight to Tenerife was delayed by about an hour while passengers were re-processed by airport security.
Sussex Police said: "Police were called to the North Terminal departure gate 111 in Gatwick airport just after 7am on Friday (4 September) to a report a woman had boarded an easyJet flight to Tenerife before boarding had actually started.
"Airport staff found that she had no ID, no passport and no boarding pass.
"A 51-year-old woman from Germany has been arrested on suspicion of entering a security restricted area without permission and remains in police custody.
"The plane was rescreened for security purposes and all the passengers were allowed to board and continue with their journey."
Easyjet told HuffPost UK: "EasyJet can confirm that flight EZY8703 from London Gatwick to Tenerife on 4 September was delayed by an hour and 15 minutes.
"The delay was caused by additional security screening of all passengers. This was carried out as a precaution after a passenger attempted to board without the correct documentation. easyJet's staff alerted the local police. The passenger is now in police custody and the matter is now being investigated by the police and the airport.
"The safety and security of our passengers and crew is easyJet's highest priority.
"EasyJet has apologised to all passengers for any inconvenience experienced."
Gatwick Airport said there was no risk to passenger security and that it was now investigating with all relevant parties.