This feature is part of a month-long focus around sustainable fashion across HuffPost UK Style and Lifestyle. Here we aim to champion some of the emerging names in fashion and shine a light on the truth about the impact our appetite for fast fashion has around the world.
The era of hand-me-downs is a dwindling one, and while you may not get many laments from younger children, it's a sign that clothes no longer last long enough to be handed down.
One designer who saw the problem with this - greater costs in the long term for parents and ethical issues arising from the disposability of fast fashion clothes - is Kate Pietrasik.
However, she didn't start out in children's clothing.
The fashion designer and mother-of-one spent years working across Australia, New York, France and Amsterdam designing womenswear.
But returning to the UK after the birth of her daughter (Ruby, now six), Pietrasik decided to set up her own children's clothing brand, Tootsa MacGinty, after noticing a problem with kid's clothing departments in England.
Speaking to HuffPost UK Parents, Pietrasik, 41, said: "I was horrified at how segregated the aisles of children's clothing departments were.
"Many of the products for girls encouraged an interest in looks, vanity and domesticity, and for boys there was a real focus on being active but aggressive, naughty and tough.
"So I set about to create a label that offered an alternative - our aim was to produce beautiful, ethically-made, quality childrenswear that children will enjoy wearing and that provided value for money for parents."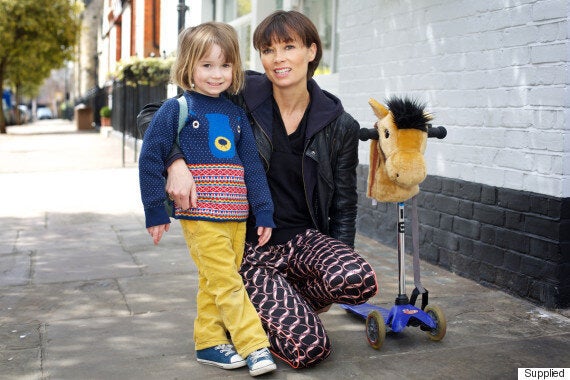 Kate Pietrasik and daughter Ruby
She wanted the clothes to be real-life hand-me-downs - clothes that would last, and be passed on to siblings regardless of their gender.
Pietrasik said it was becoming a parent that fuelled her passion for the environment.
"It completely changed my perspective on life, with, longevity, legacy and mortality thrown in to sharp focus. I have always been interested in environmental issues but this escalated once I became a mother.
"I think it's a natural instinct to want to build a better world for the next generation and parenthood put all of that into the forefront of my mind."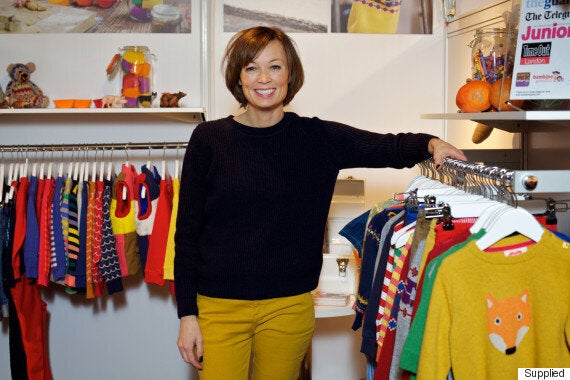 With bright colours and gentle childlike imagery for both boys and girls, the playful clothes are vibrant and catchy.
"My inspiration for the clothes came from all sorts of places," Pietrasik said. "Music, art, fashion, film and also, of course from my daughter and her friends.
"I have to reign in my ideas by working to a theme. I usually pick a country or an area of the world and a culture that interests me, using the animals, flora and fauna, colours and patterns and traditional techniques from that region to create the basis of the collection."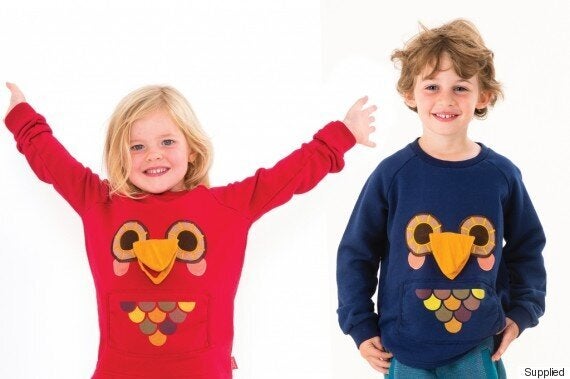 Although the brand was based on creating unisex items for children, Pietrasik said it was a top priority to make them ethically.
Commenting on the increasing trend for fast fashion, she said: "The facts were evident - while working for large corporate fashion companies I visited a lot of factories and witnessed piles and piles of often cheaply made 'stuff' being manufactured.
"I always found it shocking and I questioned our need for these vast amounts of fast turnaround garments.
"As a result I always tried to buy classic designs rather than on trend items which fall apart for myself.
"When I began Tootsa I knew that I wouldn't be happy unless each garment was carefully designed and made to a very high standard, that the clothes were practical as well as stylish and would last the test of time."
Her designs are also made using natural fibers, which aren't chemically produced or enhanced in any way.
The manufacturers Pietrasik uses in China and Portugal are registered with the Suppliers Ethical Data Exchange (SEDEX).
Each factory that signs up to the data exchange conforms to very high ethical standards. Signing up means allowing for complete transparency in the factory's supply chain and manufacturing techniques.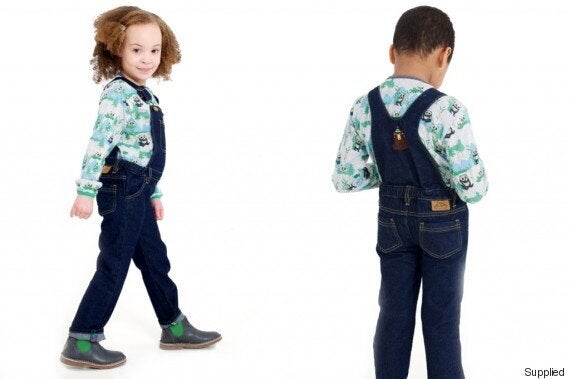 Cashmere, cotton and wool make up the bulk of the fibers used in the Tootsa MacGinty fabrics, as well as being hardwearing and machine washable so that children can get a lot of wear out of each and every garment.
The mum-of-one also made children's clothes with the knowing fact they would grow out of it very soon.
She added: "Many of the clothes are designed with a growing child in mind with sleeves and cuffs cut long to look good rolled up or down and each pant has an adjustable waistband.
"They are classic in their design and do not ape adult fashion.
"Each item is built to cope with a child's active lifestyle meaning that, once a child has outgrown an item, it can be kept and handed on to a family member or friend - after all to reuse is the ultimate form of recycling."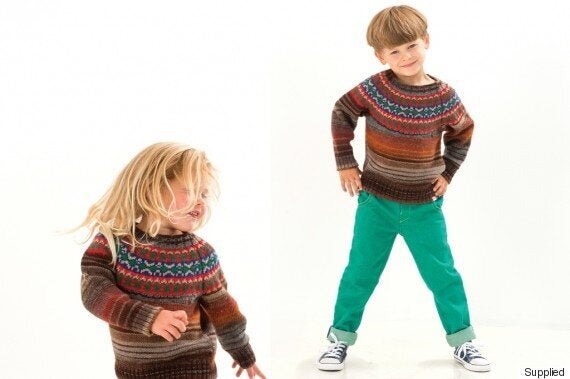 Four years on since the launch, Pietrasik said she has experienced some very loyal customers buying from Tootsa MacGinty.
She said: "I notice some families growing with the brand by the orders they place on our website, coming back for larger sizes each season and buying newborn styles when a new baby arrives.
"We receive some really lovely personal messages and feedback, often with photos attached, sometimes with different children wearing the same hand-me-down.
"They appreciate that the clothing is hard-wearing, the general feedback is that parents find it refreshing to discover a brand that offers age appropriate clothing for children, built to withstand the test of time."
And it's not only other parents and children who love the clothes, but Pietrasik's daughter, too.
She added: "Ruby loves wearing the clothes. She often requests certain colours and animals and she loves it when I draw for her - a blank t-shirt or jumper and get her to fill in the design."
What advice does she have for parents who want to take the first step towards being sustainable?
Pietrasik said in general, it can be extremely hard to know if the garments you are buying for your children are ethically produced.
She recommended buying practical, hard-wearing garments in a classic design that can be handed down to a second child regardless of gender.
She added: "Natural fibers or machine washable garments are important too and mean that the clothes will be worn a lot and washed a lot and can withstand a child's naturally active lifestyle.
"Remembering to re-use as the ultimate form of recycling is a good rule-of-thumb when buying anything for children.
"If it can be kept for the next child, a friend or the following generation once outgrown then you are not only doing the environment a favour but also your bank balance too!"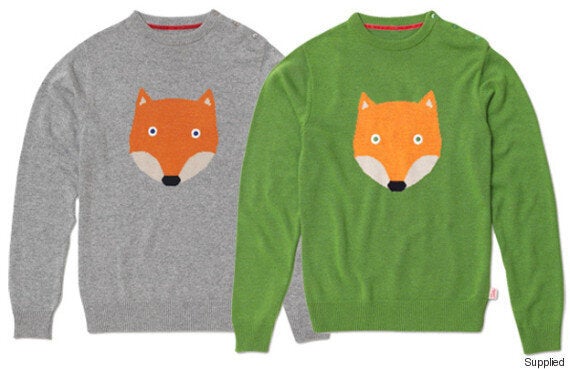 She explained: "It was a fun project and one that we may continue.
"Ultimately I'd like to one day tackle young adultwear and create some unisex styles for teens. Cool, practical styles that don't sexualise young girls in particular."
HuffPost UK Lifestyle is running a special series around Sustainable Fashion for the month of September. Livia Firth is creative director of Eco-Age and founder of The Green Carpet Challenge, and will be guest editing on 18 September. If you'd like to blog or get involved, please email us.
Harper Beckham: One Stylish Baby