'Eggheads' star CJ de Mooi has claimed he was rejected from 'Strictly Come Dancing' after requesting a same-sex partner.
MORE 'STRICTLY':
The quiz show boffin was said to be in the running for the new series of the BBC ballroom show, but told producers that he wanted to dance with another man.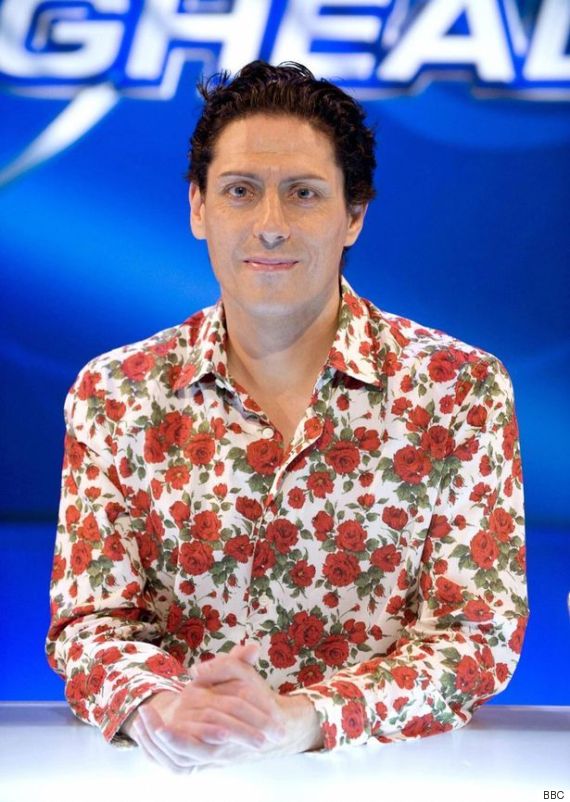 CJ de Mooi on 'Eggheads'
CJ - who is in a civil partnership with a man - has now told The Mirror that his request saw bosses choose 'Eggheads' host Jeremy Vine for the show instead, being told the show will not have same-sex couples.
"I can't believe they picked Jeremy over me. I'm quite upset. It's because I wanted to dance in a same-sex couple," he said.
"Someone at the BBC told me at least for the foreseeable future neither 'Strictly Come Dancing' or the US version 'Dancing With The Stars' will have a same-sex couple on. How disappointing."
CJ said he approached producers about starring on 'Strictly' in March, and was told he was being considered. But in June, he was told he would not be part of the line-up, with BBC bosses insisting it wasn't because he wanted a male dance partner.
"Hopefully me speaking out will knock them into the 21st century," he said.
"Here we are in 2015 with same-sex marriage fully legalised and still no same-sex couples on 'Strictly'."
A 'Strictly' spokesperson has since told HuffPost UK: "We never approached nor had any plans to approach CJ to participate in this year's series of 'Strictly Come Dancing'.
CJ's agent gave us the opportunity to consider him but there was only one person we ever wanted from 'Eggheads' and that was Jeremy Vine and we are delighted that we got our man."
On same-sex couples, they added: "'Strictly Come Dancing' has chosen the traditional format of mixed-sex couples. At the moment we have no plans to introduce same-sex couples in the competition."
'Strictly' judge Craig Revel Horwood has previously said he would like to see same-sex couples on the show, telling OK! magazine earlier this year: "A same-sex couple on Strictly – that is on the cards.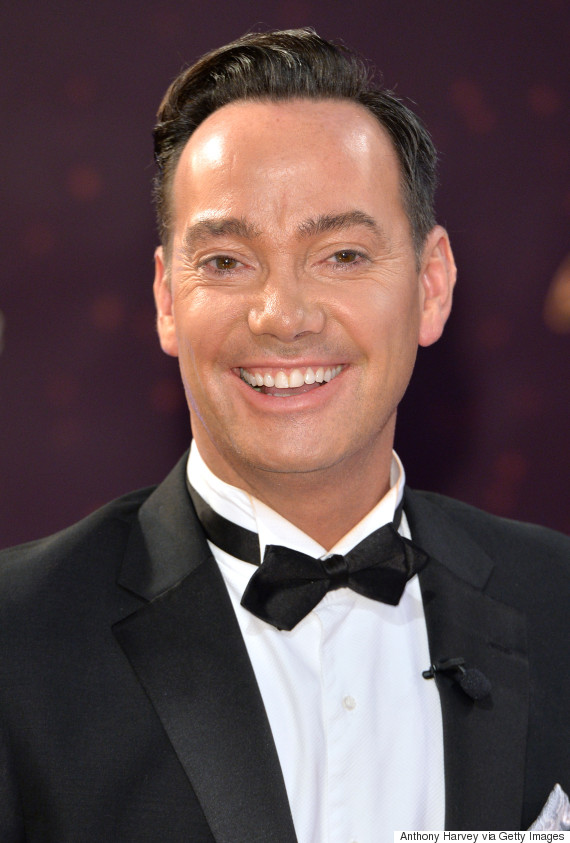 Craig Revel Horwood
"It'll be either this year or next year, but most certainly, it will happen. They did it already in Hungary or somewhere.
"We should encourage that sort of thing, absolutely. There are competitions throughout the world that have same sex couple, you just have to decide who goes backwards, darling!"
However, former professional dancer James Jordan has rejected the idea on several occasions, claiming the show would lose viewers.
He told The Sun: "It's wrong. I think they would lose so many viewers.
"I have nothing against same-sex couples, if they want to go and do their own competitions. But ballroom and Latin dancing is about a man dancing with a woman – that's fact.
"It annoys me that people like Craig can say this because he's gay. That's the only reason he's pushing it."
LIKE US ON FACEBOOK | FOLLOW US ON TWITTER