A malnourished toddler who was being breastfed by a neighbour's dog has been rescued by police in Chile.
Police say a witness reported seeing the dog feeding the two-year-old boy on Thursday at a mechanic's workshop in the desert port of Arica, some 1,240 miles north of the capital, Santiago.
Captain Diego Gajardo told The Associated Press that the child was released from a hospital Friday is under the care of child welfare authorities.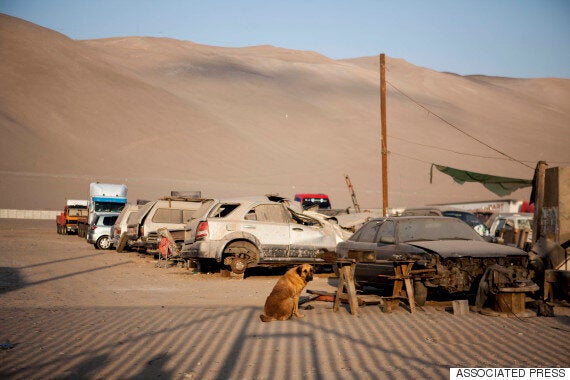 This is the dog understood to have breastfed the two-year-old boy
Gajardo says the mother attended the hospital drunk, but she has not been arrested because there was not physical harm to the child.
A family court hearing on 22 September will determine who will care for the child.
Local news media identified the dog's name as "Reina."
Related