Defence Secretary Michael Fallon has signalled the British military has drawn up a terrorist "kill list" after revealing there are more than three extremists in Syria that the UK government considers legitimate targets for airstrikes.
Asked directly whether a list existed, the Secretary of State did not deny there was one and said there were "a number" of terrorists "actively involved in planning attacks on our streets", as well as in the US and Australia.
Downing Street today revealed that the original decision to target the men was taken 'some months ago' by the National Security Council. Asked if that meant this year, the PM's official spokeswoman replied 'Yes'.
Mr Fallon was then allowed to sign-off on the detailed operation once the targets had been identified in Syria.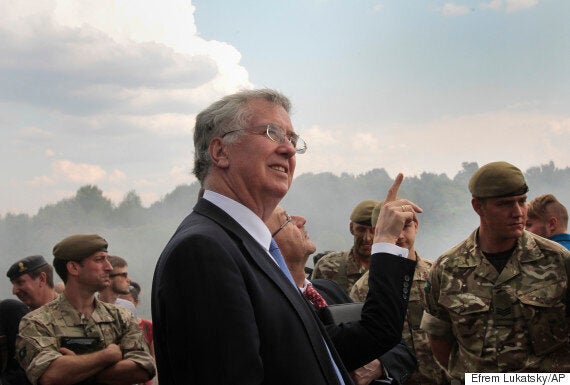 Michael Fallon: "There are a number of terrorists out there who are actively involved in planning attacks on our streets."
Reeyad Khan and Ruhul Amin were both killed in a drone strike while travelling in a vehicle outside the city of Raqqa on 21 August in what David Cameron called an "act of self-defence".
The PM referred to plots being foiled aimed at "commemorations", which are thought to relate to the VE Day and Armed Forces Day events this summer.
The decision to effectively assassinate British citizens in a foreign country in outside a conflict the country is involved in is unprecedented in modern times, and more controversial since the Government gave the go-ahead without a vote in Parliament.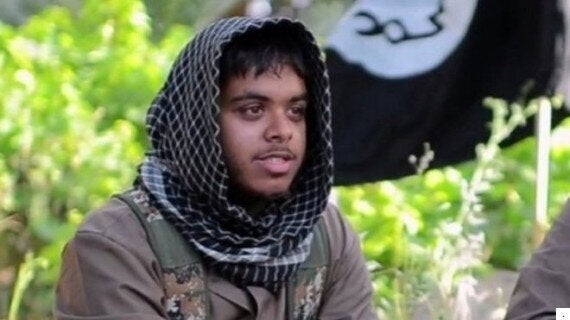 Reyaad Khan was killed in a drone strike on 21 August
On the programme, and asked whether he would repeat the action in similar circumstances, Mr Fallon said: "We would not hesitate to do it again."
Questioned on whether there is a list of terrorist who could be targeted in the same way, he said: "I don't want to go into numbers and details in public, but there are a number of terrorists out there, in Syria, based in and round Raqqa, Isil's headquarters, who are actively involved in planning attacks on our streets, who have been planning attacks on the streets of Australia and on the streets of the United States. So it is more than just the individuals that have been involve in this strike."
Asked if the list was more than two or three men, he replied: "Yes."
Today, the daughter of David Haines, a Briton who was beheaded by ISIL last year, told ITV News she agreed with the Government's action.
Bethany Haines told ITV News: "I think the drone attack is a step in the right direction - but I think more direct action is needed. More strikes need to be carried out and not just on British jihadists, but on Isis in general.
"I still think ground action is necessary and I hope that it will be considered as a next step to wiping out IS and their supposed caliphate."
But so-called 'state assassinations' have become the norm for Israel and the United States in Afghanistan, but not for the UK.
In the Commons yesterday, Mr Cameron confirmed that the strike was unprecedented for Britain but said it was justified because of the direct terror threat posed by the men.
Asked by acting Labour leader Harriet Harman if this was the first strike of its kind, he replied: "The answer to that is Yes. This is a new departure."
Questions over the legality of the killings are likely to continue to be raised since Government is refusing to publish the legal advice that underpinned the decision.
The PM, addressing a sombre House of Commons, also revealed that another British ISIL terror suspect Junaid Hussain was killed in a targeted drone strike by the US Air Force, a few days later on August 24.