"This collection is like a coming of age for me," says Savannah Miller as we sit down to chat about her new clothing line Nine, which she's just launched with Debenhams.
Miller, 36, is making her fashion comeback after moving to Panama for a brief period of time and stepping away from Twenty8Twelve - the fashion brand she launched with her sister Sienna Miller.
The older of the two sisters, Savannah is softly spoken with a youthful face and blonde hair cut into a chin-length bob.
"I've been doing this for a long time now," she explains, "and I feel like I can be clear about what I want to say - I feel very lucky."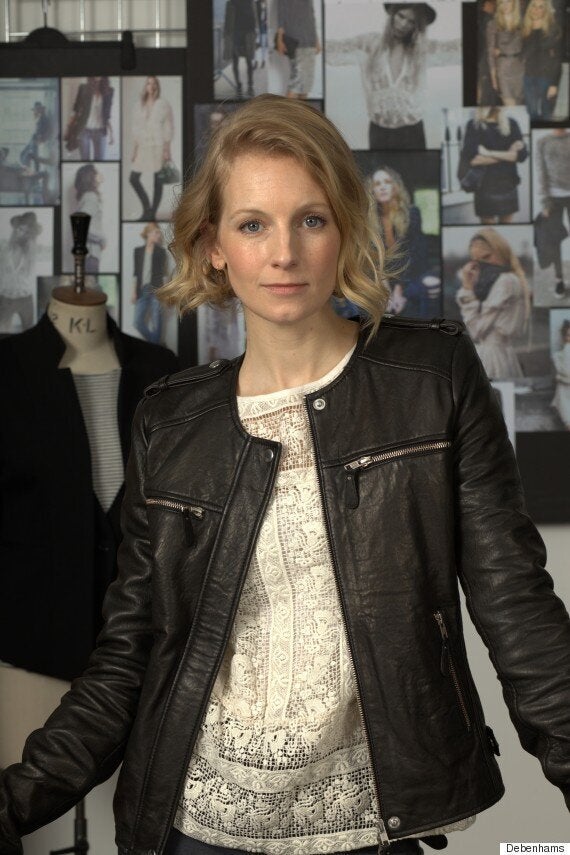 After something of a sabbatical, Miller is now back in the full swing of things with a 70-piece collection for Debenhams which not only captures hers, and dare we say it, her sister's classic boho style, but is also incredibly affordable and has a colour scheme that would look at home in any wardrobe (we're talking soft greys, nudes and plenty of black).
There are felt fedoras, faux fur gilets, moccasin boots and a splattering of sequins here and there. It's stylish and modern, but not OTT. Much like Savannah herself.
The mum-of-three says she based her collection on clothes she'd design for either herself or her friends. "Or anyone who I can relate to," she adds.
Her clothes are for someone who "might have had a few kids, isn't necessarily 25 anymore and is on a budget". The kind of woman who doesn't want to fork out and get another mortgage to pay for a t-shirt, but wants to feel well-dressed and put together, wearing modern clothes that are of a good quality and can stand the test of time.
"I think to myself: 'Would she wear this? Is she going to like this? No she's not, so I'm not going to put it in'," says Miller of the creative process.
"It's absolutely about having strict adherence to that and really thinking about her when I'm designing, so the designs stay true and don't get diluted."
Miller adds that she was able to focus on who her 'woman' really was during her time away from the industry, when she moved away to Panama with her husband and three children in 2013.
During her time there, Miller's son Moses was involved in a horrific accident where his leg became caught in a moving boat propeller. He was rushed to hospital with damaged nerves and severed tendons - it was a terrifying experience for all involved.
On top of that, Miller was also diagnosed with postnatal depression, which she bravely sought treatment for in New York.
Times were tough. But there were also positives to be taken away from this period of her life. And this is something which hasn't necessarily been flagged up in media coverage of the events.
"I think a lot of the coverage about Panama has been negative," says Miller in a matter-of-fact tone.
"There were amazing, quality times I spent there with my children which I really needed to do. I got a lot from the experience which was incredibly positive and hasn't been published in the press because, I guess, all of the terrible things are much more interesting."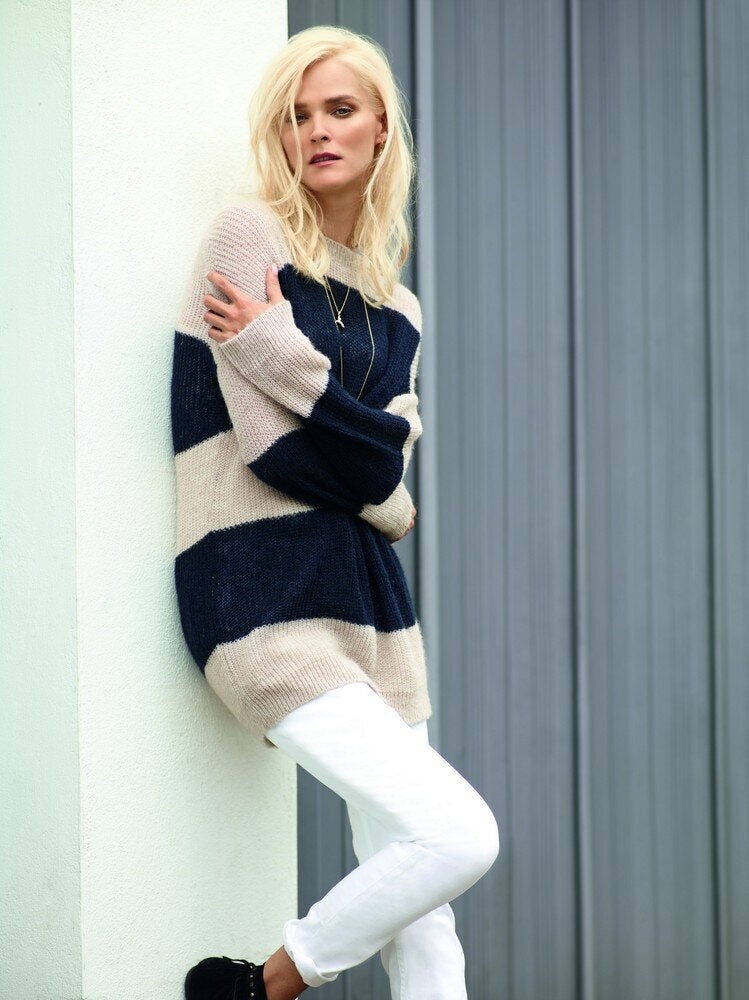 When I ask how she found strength after her postnatal depression diagnosis, she shrugs and replies: "I don't know. You have to dig pretty deep in those situations, so I just did. And it was incredibly empowering."
She adds that, in these tough situations, things are always made easier with the support of family and friends.
"Having a community of women around you is really important," she says. "If you look back to the olden days, we would've been living with our grandmothers and our aunts and everyone would be helping one another out.
"But nowadays you're just on your own with a mountain of laundry and children hanging off your arm and it's all very overwhelming.
"Don't ever underestimate your support network and don't be afraid to ask for help."
Despite hardship, Miller's been able to push forward and create something incredibly positive from her experience.
"Living in Panama enabled me to come away and focus on what I needed to do," she says. "I was able to hone down on what I wanted to say in my designs.
"After all, before we moved away I'd been designing for about 13 seasons and I'd had three kids - it was a very intense time."
Now, Miller says she's managed to create "the perfect, timeless capsule wardrobe", something which she believes there's a huge need for.
"There are certain things that we all have hundreds of versions of," she explains. "For example, I love Breton t-shirts and have a huge pile of them. I have 50 pairs of jeans, but I need them all because they all do different jobs.
"It's about creating those iconic, perfect pieces that can slide into wardrobes and still be there ten years later. After all, just because we're a bit older now, it doesn't mean we don't want to be sexy and cool or elegant."