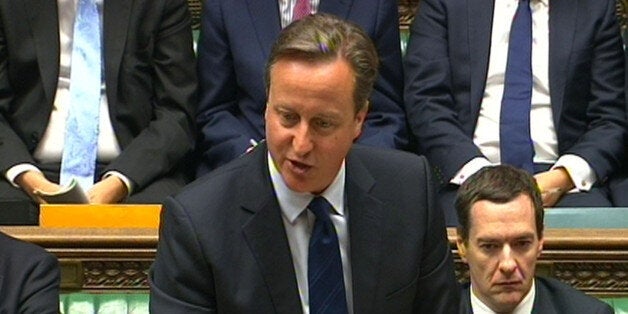 The Prime Minister said that he was 'happy' to discuss with the Intelligence and Security Committee any plans to scrutinise his decision to use RAF drones to kill so-called Islamic State fighters in Syria.
But the PM insisted that he would not 'contract out' responsibility for keeping Britons safe and refused to allow the ISC to oversee ongoing military operations – a move that will prevent it from analysing the 'kill list' for future drone strikes.
The ISC provides Parliament's oversight of MI5, MI6 and other intelligence services, but it has lain dormant since the general election due to Downing Street delays in appointing its members.
The committee's MPs were finally appointed today, and included SNP Westminster leader Angus Robertson, a fierce critic of the UK's foreign policy who has called for an investigation into the new drone killings policy.
The Huffington Post UK understands that indecision over the chairmanship of the ISC was part of the reason for the Government's delay in recreating it.
Sir Alan Duncan, Keith Simpson and Dominic Grieve are all in the running for the top job, but former Defence Secretary Liam Fox has failed to get on the committee despite speculation among colleagues that he was in the frame.
Speaking during Prime Minister's Questions, Mr Cameron said he was open to Mr Robertson's call for scrutiny of last month's military operation to take out suspected terrorist Reyaad Khan in Syria.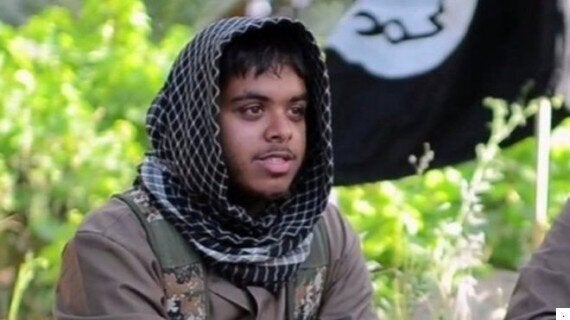 Reyaad Khan, ISIL terrorist killed by the RAF drone
But with Defence Secretary Michael Fallon insisting he will not hesitate to take similar action against others on a reported "hit list" of so-called Islamic State (ISIL) extremists, the PM made clear ongoing operations were beyond the scope of any scrutiny.
Since Mr Cameron revealed the unprecedented strike on August 21 in Raqqah, campaigners have called for a full examination of the legal justification.
Responding to criticisms that a new ISC had been delayed, the Prime Minister said a Commons motion had been tabled to do so and he hoped a new chairman would be in place within days.
Asked to refer the drone strike to the body of MPs and peers, he said he would be "very happy to discuss that with the new chair"
But he added: "The only proviso I would put on is that the Intelligence and Security Committee cannot be responsible for overseeing current operations.
"The responsibility for current operations must lie with the Government and the Government has to come to the House of Commons to explain that.
"I am not going to contract out our counter-terrorism policy to someone else. I take responsibility for it.
"But I think it is important, after these events have taken place, that the ISC is able to make these sort of investigations."
Downing Street later insisted that while past operations could be possibly discussed with the committee, ongoing operations would not.
"The Prime Minister is open to people looking at the approach that was taken in this case," his official spokeswoman said.
"The PM was clear, he makes a distinction between current operations and other events."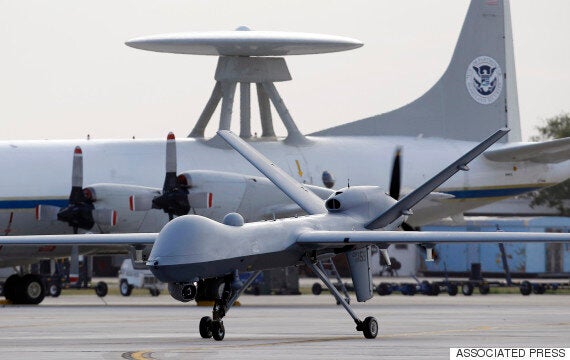 A meeting of senior members of the National Security Council, chaired by David Cameron earlier this year, received advice from the Attorney General that such attacks would be legal on grounds of self-defence.
Asked about the drone strikes during an appearance before Commons Foreign Affairs Committee, Foreign Secretary Philip Hammond said: "We have a very robust process for authorisation of any such action and then there is a whole set of rules of engagement once it moves to the military phase, which have to be complied with.
"There is a rigorous process for monitoring that and analysing outcomes."
Former director of public prosecutions Lord Macdonald suggested the Attorney General should appear before Parliament to explain why he believed the threat was sufficiently imminent to justify such a strike.
"It can be lawful, it can be legal. But we need to be reassured that in this case it was," he told BBC Radio 4's Today.
"The precondition is imminence. Without imminence you have the danger of slipping into the sort of programme that the Americans are conducting, which effectively is a form of state-sponsored extra-judicial execution."