'The Great British Bake Off's remaining bakers' inventive flair - or lack thereof - was on full display this week, as they got to grips with, first, the risk of soggy bottoms all round, and then baking something literally no one had ever heard of before.
Ian and Nadiya were the first to fall foul of soggy bottoms with their signature frangipane dishes, while Paul (Baker) did his best to make a glazed tart look like a lion.
"Jet black food is a bit risque." Ian pushes the boat out with his squid-juiced vol-au-vents
But it was the technical challenge that truly separated the bakers from the boys. Tamal put his sesame seeds on the wrong side of the flaouna - as you do - while Mat surprised us all with his wizardry in both this round, AND his show-stopping vol-au-vents.
It was poor Alvin who went home, leaving the tent a better man, not a dry eye in the house, and a VERY relieved and self-doubting Nadiya to wonder how she survived to see another round.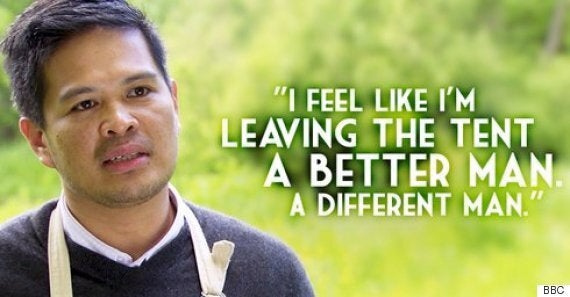 It was impossible not to shed a small tear for Alvin's dignified departure
So now we're left with a baker's half-dozen and, if pastry week felt pretty tough for all concerned, well, the good news is… it's only going to get tougher.
Who do YOU think is destined to be this year's Great British Baker? Check out the original lineup below...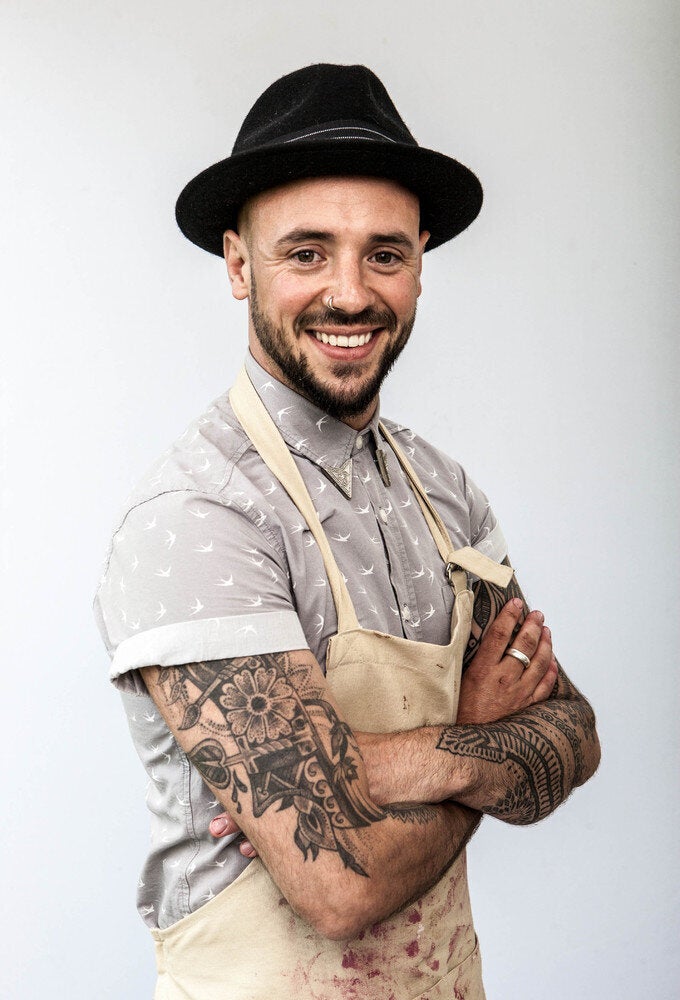 'Great British Bake Off' 2015: Meet The Contestants
Popular in the Community