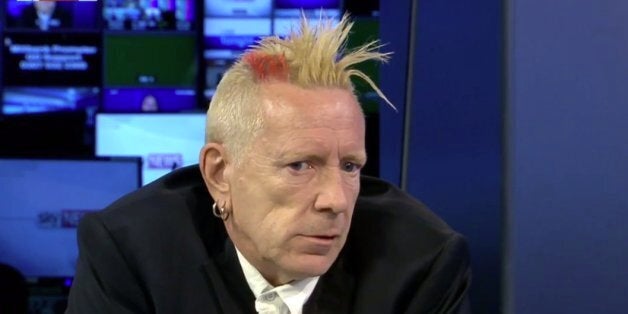 Sex Pistols frontman John Lydon has called for an overhaul of the Monarchy - saying funding to the Queen should be cut and invested instead into the NHS.
In an interview on Sky News, Lydon blasted the hereditary handing down of a head of state role, saying he had "a great sense of empathy for the monarchy" but "no respect for the institution".
The punk singer went further, lambasting taxpayer-funded royals as "a sponge".
Lydon said the money spent funding Her Majesty's lifestyle and activities would be better spend on the NHS instead.
He went on to say the world required a "good shake up", as he had become "nauseated by the so-called intelligentsia of this world that would like you to believe that everything is negative and falling apart".
Before finishing his interview, Lydon was quizzed by anchor Adam Boulton on the thing he most wanted to tell The Queen on her special day.
"Please don't try to knight me I'm not going to put a sword in your hand," he quipped.
The interview came as Queen Elizabeth II marked becoming the longest reigning monarch in British history with a masterclass in understatement -- a simple thank you and the comment: "Inevitably a long life can pass by many milestones."
Reflecting on the landmark record, the Queen admitted it was not a moment she had ever aspired to.
As she opened the £294 million Scottish Borders Railway in Tweedbank on Wednesday, with the Duke of Edinburgh at her side, the Queen said: "Prince Philip and I are very grateful for the warmth of your welcome on this occasion.
"Many, including your First Minister, have also kindly noted another significance attaching to today although it is not one to which I have ever aspired."