Her hurriedly scribbled quiz, posted to almost 500,000 Twitter followers on Wednesday, features a series of tongue-in-cheek questions designed to inform readers about which of the four leadership hopefuls they should back.
'Do you like Labour', the chart begins, offering a 'yes' and 'no' option.
Perhaps unsurprisingly, the latter answer tells readers to vote for Islington MP, Jeremy Corbyn.
Of the Socialist stalwart, Hopkins writes: "It'll be bonkers but we'll all have a right laugh", adding as an afterthought: "Free unicorns for all".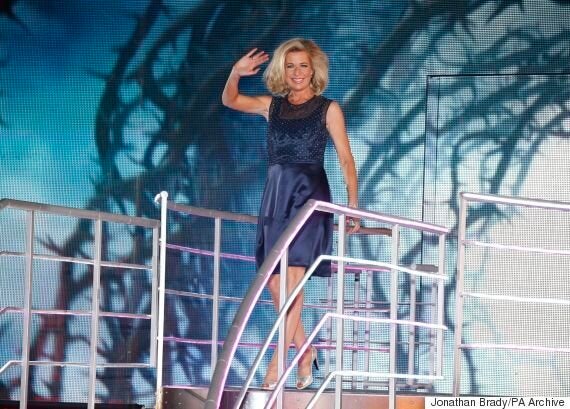 Hopkins posted her 'alternative quiz' on Wednesday
If readers instead say that they do like Labour, they are asked to consider a second question - this time in reference to a bitter argument over a blog post for The Huffington Post UK penned by an Yvette Cooper supporter that rival Liz Kendall accused of being critical towards her for not having any children.
"Are you innately suspicious of single, childless women?" Hopkins muses, the 'no' answer telling readers: "Vote Liz Kendall; no one else is, but who wants to move with the crowd?"
According to polls, Kendall is thought to be the poorest performer in the race to succeed Ed Miliband.
The last remaining two candidates on the quiz, Andy Burnham and Yvette Cooper, have their supporters asked, "'Naked Ed Balls' - did you flinch?" presumed to allude to Cooper's marriage to the former shadow Chancellor.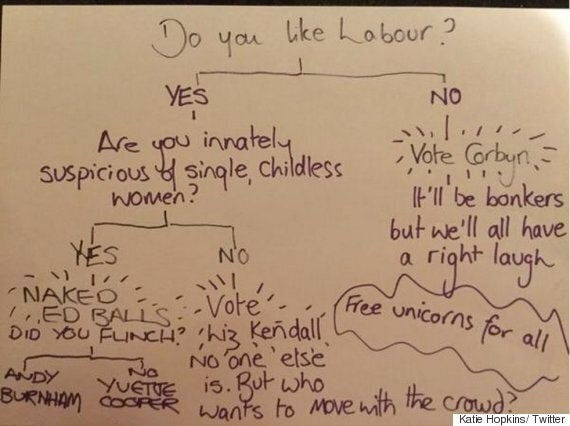 Hopkins was criticised by some for complaining that the number unveiled by Cameron was the result of Britain thinking too much with its heart, rather than its head.