If you've got a few million quid to spare and fancy pushing out the boat – why not order the world's most expensive cake?
Valued at £48.5million, this is no bog-standard Victoria sponge.
It's the painstaking work of British courtier turned caketress Debbie Wingham.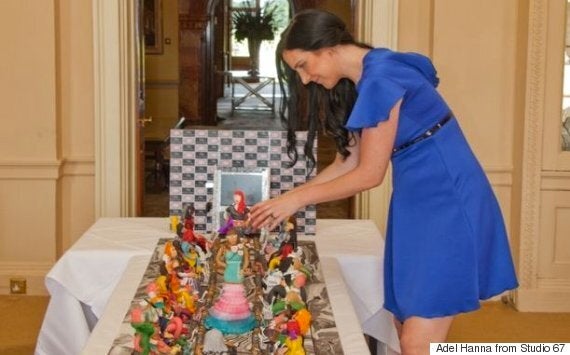 Debbie Wingham is the brains behind this stupendously expensive cake
It was commissioned by an anonymous UAE client to showcase a vast collection of heirloom stones to be gifted to their daughter during a joint birthday and engagement party.
The 6ft cake is in the form of a fashion catwalk and features a model and a front-row audience – all completely edible.
What is less edible is the frosting, which consists of:
One 5.2 carat pink diamond
One 6.4 carat yellow diamond
15 5 carat white diamnds
76 2 carat black diamonds
62 2 carat white diamonds
4,000 further stones of 1 carat or more including amethysts and emeralds
A further 400 1 carat , 75 3 carat white diamonds and 75 3 carat black diamonds make up the runway.
Every adornment of the 450kg cake was hand sculpted by Wingham and over 11,00 hours of work went into the creation.
Mind you don't choke on those priceless stones now…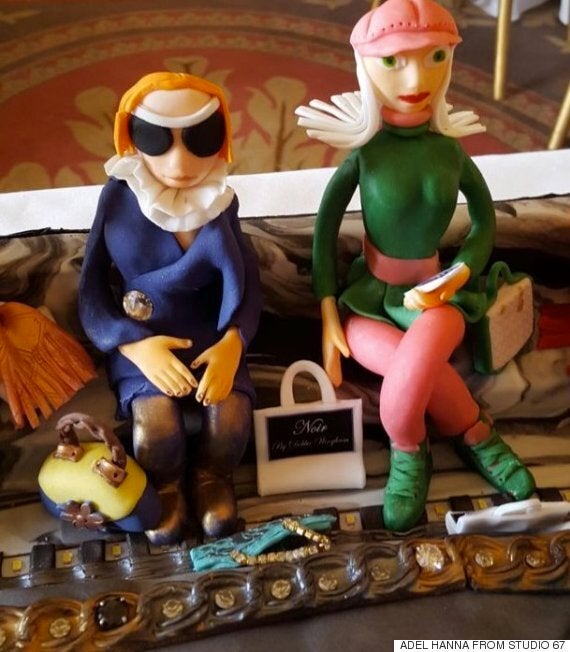 The runway guests are modelled on the family and close friends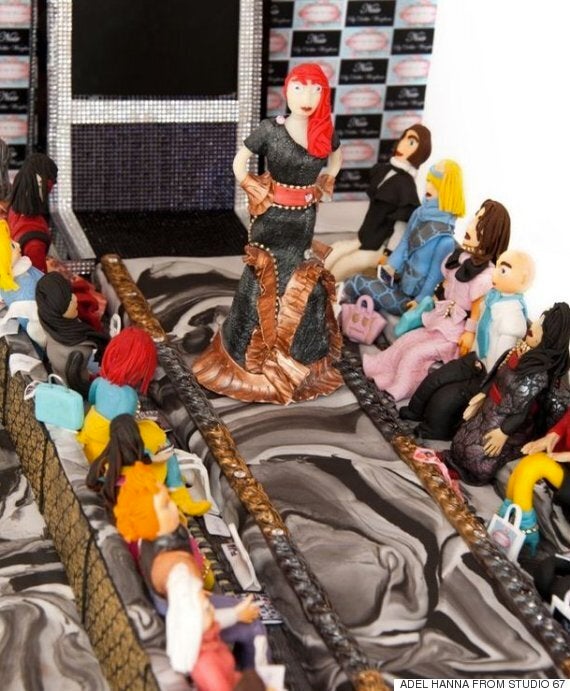 The cake was commissioned to celebrate the birthday and engagement of a UAE client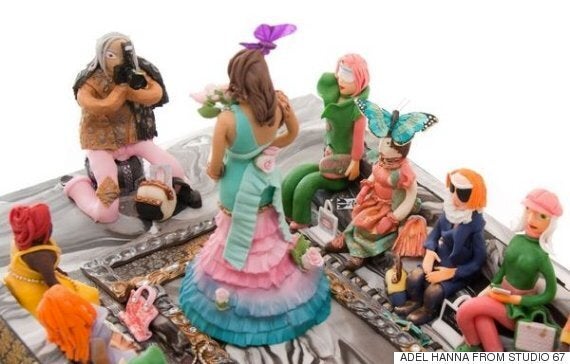 The cake took over 11,000 hours to construct and weighs 450kg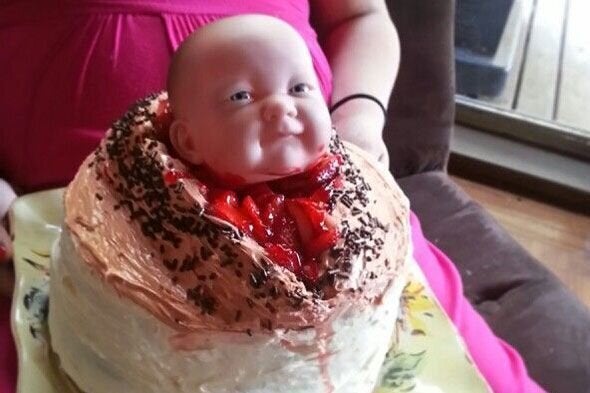 Worst Baby Shower Cakes EVER
Popular in the Community