Grace Jones has teased us all with a snippet from her much-awaited autobiography, and it's already caused controversy.
In new extracts from the amazingly-titled 'I'll Never Write My Memoirs', the 'Slave To The Rhythm' singer is critical of… well… basically every pop star going, accusing them of "making fortunes" by "copying" her.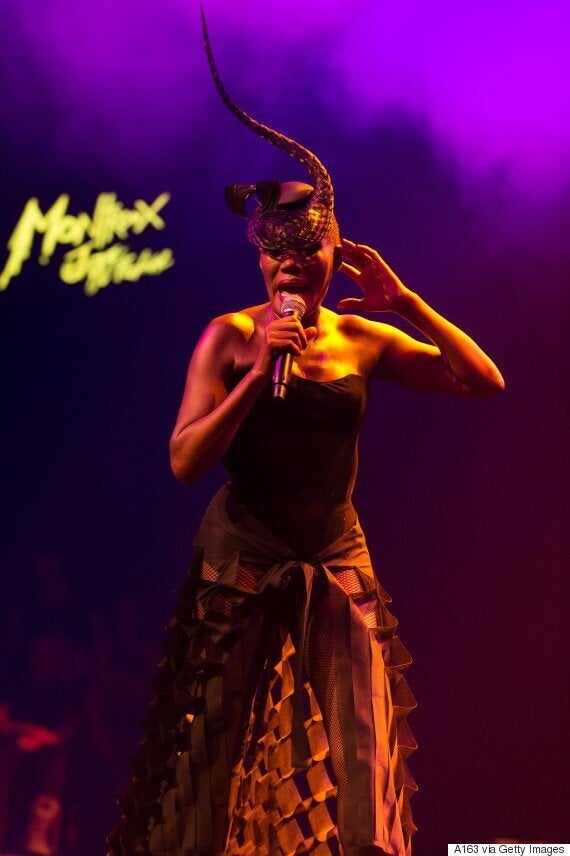 The unmistakable Grace Jones
"I have been so copied by those people who have made fortunes that people assume I am that rich. But I did things for the excitement, the dare, the fact that it was new, not for the money, and too many times I was the first, not the beneficiary."
As well as listing specific pop stars, Grace specifically calls out one main offender, referring to her simply as 'Doris'.
"No one could believe that I said no, but I am okay on my own. I am okay not worrying about a new audience. If the f**k don't feel right, don't f**k it."
Of course, now attention has turned to just who 'Doris' might be, and here are a few of our suggestions...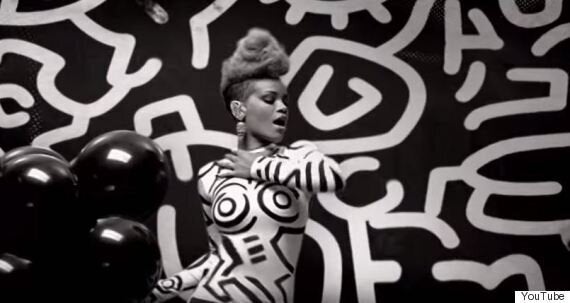 Rihanna's 'Rude Boy' video paid homage to Grace's past iconic looks, although it's unlikely that 'Doris' is actually RiRi, namely because in another passage Grace calls her out explicitly.
Mentioning Rihanna by name, she says: "She does the body-painting thing I did with Keith Haring, but where he painted directly on my body, she wears a painted bodysuit. That's the difference... I don't even know if she knows that what she's doing comes from me, but I bet you the people styling her know."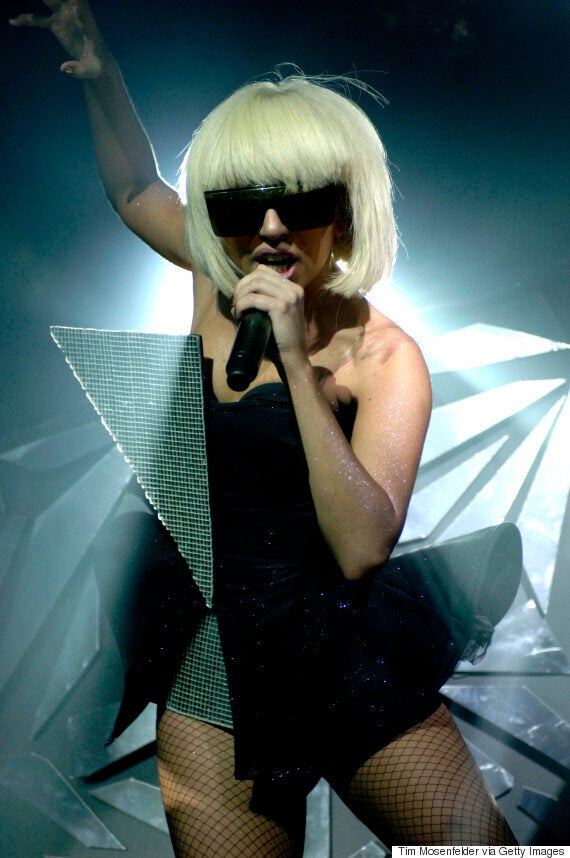 Gaga is a much more likely candidate, particularly as Grace has been critical about her in the past - and even admitted to turning down a collaboration with her in 2010.
She told The Guardian at the time: "I'd just prefer to work with someone who is more original and someone who is not copying me, actually."
Reading several of the quotes Grace writes about 'Doris', it's not a total stretch to imagine she's referring to Gaga, particularly when she describes her as "a baby in a closet full of other people's clothes, a little girl playing dress-up, putting on shoes that don't fit".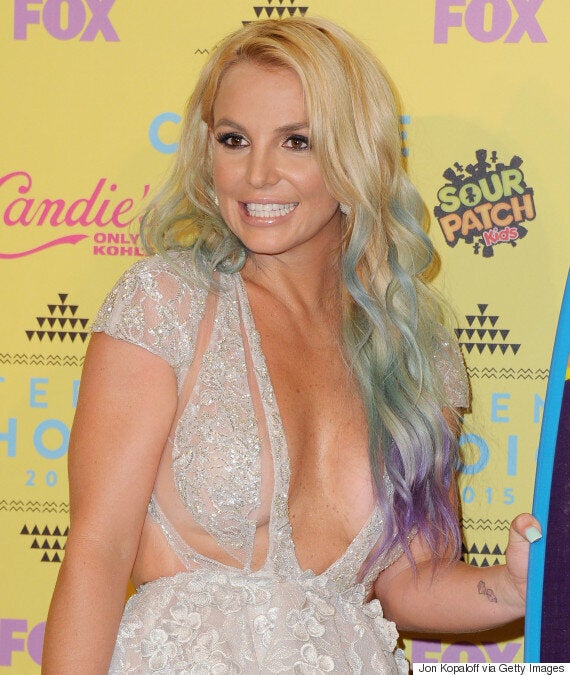 But of course, Gaga isn't the only pop star to have been accused of trying to emulate Madonna.
Britney Spears has also been compared to the Queen of Pop previously, and is currently appearing in a Vegas residency, and Grace mentions Vegas in several excerpts.
In another of her 'Doris' descriptions, she claims: "You are in the middle of the road. You are really in Vegas wearing the sparkly full-length gown singing to people who are paying to see you but are not really paying attention. If that is what you want, fine, but it's a road to nowhere."
That said, it's hard to imagine Britney's people reaching out to Grace Jones for a collaboration.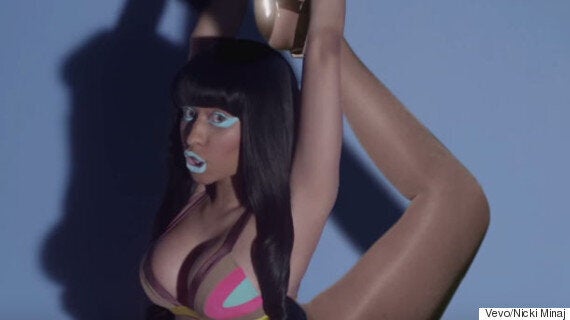 Grace's complaints of 'Doris' "pulling those faces, wearing those clothes" definitely sound like they could be about Nicki, and she later complains of her tendency to stay "in character", with Nicki having made use of several alter-egos in the early days of her rap career.
Like Rihanna, though, Grace calls Nicki out by name earlier in the extract, stating: "The problem with the Dorises and the Nicki Minajes and Mileys is that they reach their goal very quickly. There is no long-term vision, and they forget that once you get into that whirlpool then you have to fight the system that solidifies around you…"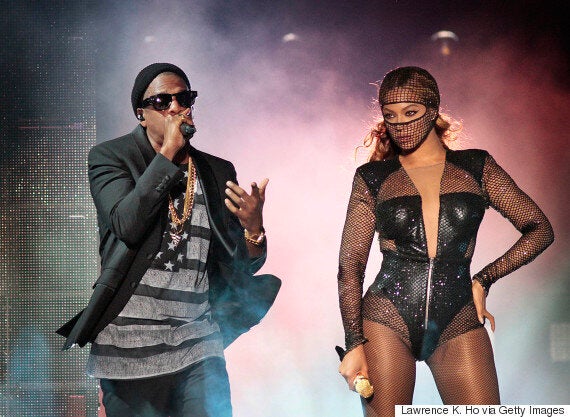 Given that every major pop star gets mentioned in Grace Jones's book excerpt apart from Beyoncé, she's definitely a major contender, especially given that another passage from the book describes her contempt for the word "diva", a title that Bey has reveled in and used to empower herself in the past.
Later, Grace writes: "With me, the teaching side morphed into the performing side. It's in there. And these are my pupils - Gaga, Madonna, Annie Lennox, Katy Perry, Rihanna, Miley, Kanye West, FKA Twigs and... Doris."
Gaga and Rihanna are both present on the list, as is Doris (and, curiously, Annie Lennox), but Beyoncé is nowhere to be seen. Hmmm, go figure.
'I'll Never Write My Memoirs' by Grace Jones is released on 24 September.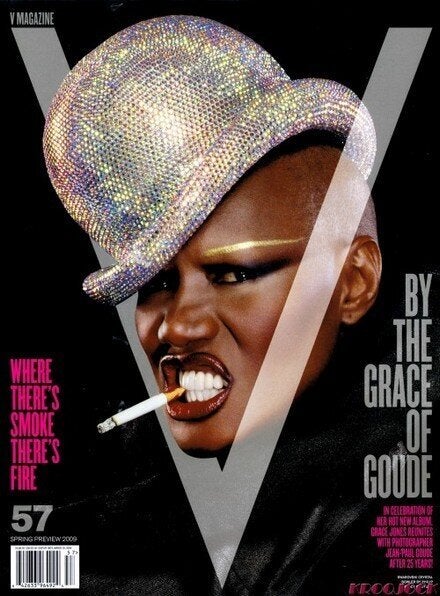 Grace Jones
Popular in the Community