Labour could turn into a "Trotskyist tribute act" under Jeremy Corbyn as the leadership contest enters its last few hours, the party's former policy chief warned.
Jon Cruddas praised the veteran left-winger for presenting a "policy heavy" platform and "cutting through" to previously disengaged voters.
But he also expressed concern that the Islington North MP's project was out of step with the wider electorate and could "collapse".
Voting closes at midday, with the process still blighted by claims of "entryism" and complaints that many members have still not received their ballot papers.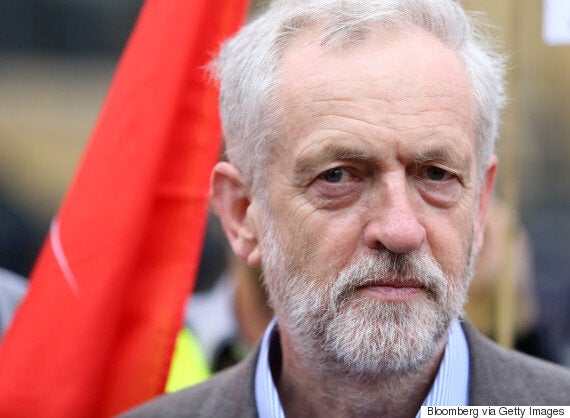 Jeremy Corbyn (above) could lead Labour to 'collapse', Jon Cruddas (below) warned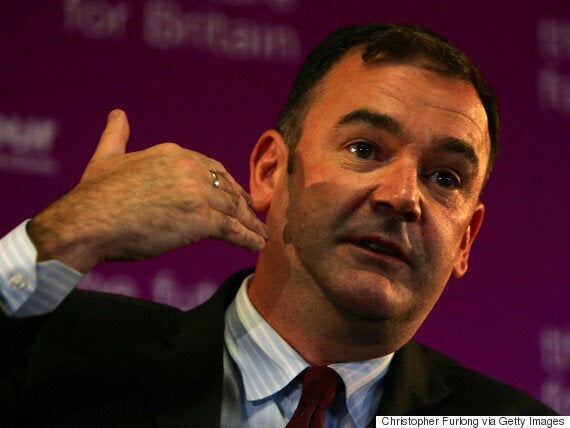 The party also faced criticism for closing down a national helpline for members who were experiencing problems registering who they want to back.
Labour organised a last minute dash to send new ballot papers out by close of play yesterday to members who had contacted the party by Tuesday.
But contender Andy Burnham's campaign manager Michael Dugher condemned the way issues were being handled.
He tweeted: "With thousands still to vote and many not had their ballot, @UKLabour has closed the call centre to help members trying to vote. Unbelievable."
Ed Miliband's successor, along with the new deputy leader, will be unveiled at a special conference in London on Saturday.
Mr Corbyn is the bookies' outright favourite to win - but Labour's voting system could still throw up a surprise, as if no contender achieves 50% in the first round of counting, second preference votes come into play, which could allow Mr Burnham or Yvette Cooper to take the top job.
After a strong start, Blairite Liz Kendall has appeared to struggle to secure significant support.
George Osborne has seized on the divisions the contest has thrown up to claim a generation's work in moving the party to the centre of British politics has "unravelled in the space of 12 months".
In an interview published on the eve of the close of voting, the Chancellor said the policies of Mr Corbyn represented "a real risk to Britain's security" and that his success had dragged leadership rivals Mr Burnham and Ms Cooper to the left in the course of the contest.
The Chancellor - widely regarded as the most likely Conservative leader at the 2020 general election - made clear that Ms Kendall was the candidate most feared by Tories.
"Some of the arguments Tristram Hunt makes, or Chuka Umunna - those ideas are clearly the ones that would most challenge the Conservative Party, because they attempt to occupy the centre of politics. Corbyn wants to vacate the centre and ignore those voices."
Mr Cruddas, who nominated Mr Corbyn to stand in the contest to broaden the debate despite disagreeing with his policies, said the left-winger had exceeded expectations.
The MP, who was an adviser to Tony Blair and policy chief under Ed Miliband, told BBC Radio 4's Today programme: "I didn't think he would have as much success as he obviously has. It has changed the whole character of the conversation.
"He has had an analysis of what happened at the election, we were 'austerity lite' and he has come up with a policy heavy very disciplined campaign.
"It has got people to join ... My son rings up at the beginning of the campaign and says 'I'm rejoining the party'.
"A couple of days later my mum rings up and says she has joined the party, something she has equivocated over for nearly a decade.
"They are enthused by something that's going on and around Labour."
Mr Cruddas added: "We need to confront the scale of this epic defeat we have had. He has one diagnosis and remedy for it, I disagree with a lot of it. But I am enthused by a lot of what has come along with that. At least it is a live conversation."
Mr Cruddas said "no-one knows" whether Mr Corbyn could cut through more widely, but argued that his success was "symptomatic" of fundamental problems within Labour.
"He is not causing the crisis in the Labour Party. His campaign is symptomatic of the nature of the crisis," Mr Cruddas said.
"He is inhabiting the crisis and diagnosing it and that has to be welcomed.
"The problems of the Labour Party do not start and end with Jeremy Corbyn.
"We have not had much to say since (Tony) Blair left. Jeremy Corbyn's campaign has sort of run towards that crisis.
"At some stage the Labour Party is going to have to rehabilitate Blair and his legacy, and it goes beyond this simple caricature of what he was."
Mr Cruddas said Mr Corbyn's diagnosis seemed to be "at odds with where the country is".
"You can disagree with where the country is and try to change it, but we should be able to accept empirically the outcome of the election," he added.
"I don't think that necessarily he agrees with that ... All the evidence suggests that the nature of the Labour membership is increasingly different from the society that we want to govern."
Mr Cruddas warned that, if Mr Corbyn wins the leadership, putting the party's offer to the electorate could be a "salutary experience".
He went on: "I am worried that it might turn into an early 80s tribute act, a Trotskyist tribute act which has the culture around it that is very hostile to anyone who disagrees, and it could just collapse in front of the electorate - it could do.
"But I don't think there is any safe ground for Labour anyway. So this is one strategy, it might not work.
"But is is incumbent on all of us to make the best of what we have over the next few months."
Related