Piers Morgan is as convinced as he can be of Mo Farah's claim to be 100% free of the drugs rumours swirling around his athletics coach and his US training camp in Oregon.
Piers, who has the double Olympic and world champion middle-distance runner as his guest for the next episode of 'Piers Morgan's Life Stories', tells HuffPostUK that, although his interview with Mo took place before the most recent headlines concerning his coach Alberto Salazar, he did press him on the issue.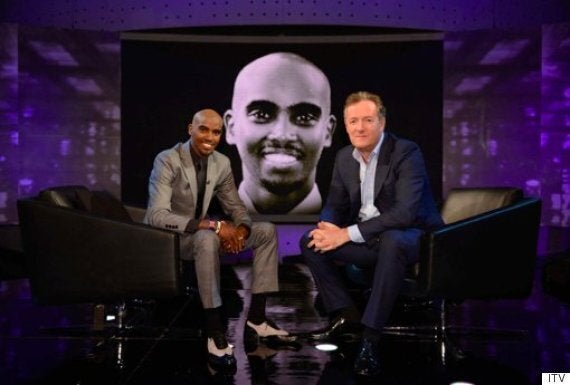 Piers Morgan tells HuffPostUK he's as certain as he can be of Mo Farah's innocence, and hence his frustration
"I looked him straight in the eyes and asked him straight out, had he ever taken drugs? And he insisted, emphatically, 100%, not," says Piers. "Am I convinced by that? Well, people can lie, but I believed him when he spoke to me."
Mo told Piers that he was frustrated by all the speculation surrounding his improved performance in the last few years, culminating in last month's double victory at the world championships.
"It does annoy me a lot. The whole reason I moved to the US to be coached by Alberto Salazar is to be able to improve 1 or 2 per cent. I was sick of coming sixth in the world, seventh in the world, and get close to a medal, but not quite there, half-a-second," he tells Piers during the show, to be broadcast on Friday.
"And that's why I moved to the other side of the world, and my training and a lot of stuff has changed, so people automatically think…sometimes it frustrated me."
And his response is pretty firm, when Piers asks him if he'd ever be tempted to take drugs?
"No," responds Mo. "I don't see it…and for me, I've won a lot of medals, and I'm clean, and I can't do it, I'd never do that. If I were to have anything in terms of our sports and how we make it better, same rules apply to us that should be applied to the rest of the world."
Mo does, however, reveal how, before he moved to England, he dabbled with the drug khat, used by many Somalians, as a natural alternative to the drug speed.
Mo explains to Piers, "You chew it, you chew it and then, it's like drinking, like, ten cups of coffee. You just thinking a lot, planning and thinking, 'I'm going to do this, I'm going to do that and then nothing happens really and later on you go home and you can't sleep and they you're just thinking.
"Everything is fine when you're doing it then the next day or whatever you're like 'what'? But it's just wasting time really."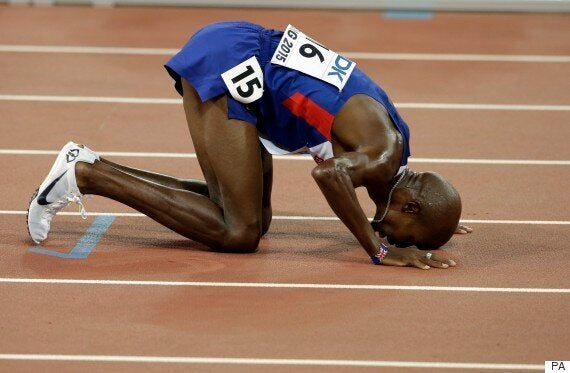 Mo Farah celebrates his world championship double in Beijing last month
The substance has recently been made illegal in the UK, with those convicted of possession facing up to two years in prison, something Mo agrees with. He says, "I think it should be banned, which it is now, but at the time I was like, this thing man."
During the interview, Mo also talks about his childhood in Somalia, his love for his family and their enduring support, and also confirms that he does have his eyes firmly set on the Olympics in Rio next year, where all eyes will be on him, as he sets about defending his historic double victory for 5,000m and 10,000m on the running track.
'Piers Morgan's Life Stories: Mo Farah' is on ITV at 9pm on Friday 11 September.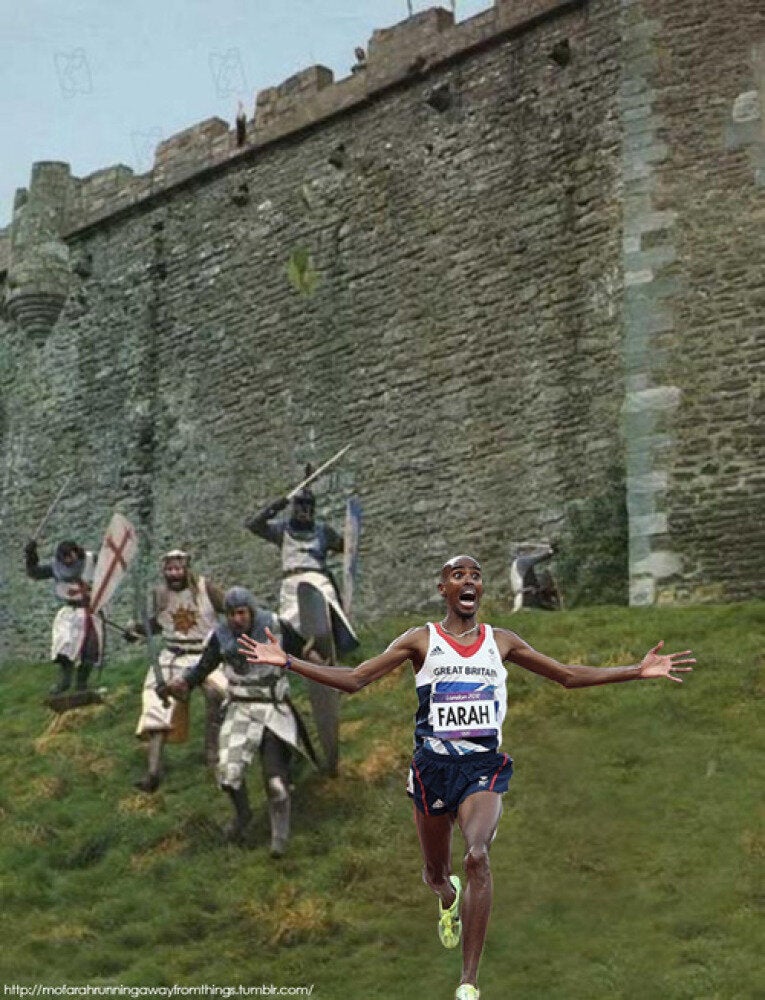 Mo Farah Running Away From Things
Related