A volunteer who was sorting items gifted to refugees fleeing for Europe discovered a heart-warming note left by one charitable donor on Wednesday.
Angela Kerrigan found the unattributed message scribbled on a piece of paper left for one of the hundreds of thousands escaping war, destitution and human-rights abusing regimes.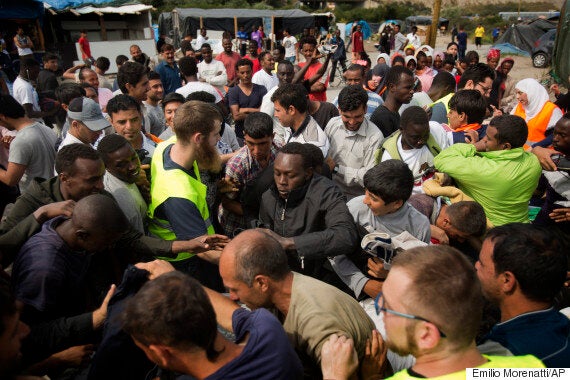 Hundreds of people have amassed without many possessions at Calais
"As a human being, how can you stand back and not do anything? I saw those photos, looked at my daughter and thought 'I have to do something'," Angela told the Independent.
The mother of one said she unearthed the touching note while sorting through one of 42 bags of donations, after it slipped out of a jacket one anonymous person had contributed.
"We are strangers.

"I don't know who you are, but please stay strong.

"Politics have failed you, but people will save you.

"We all sleep under the same sky."
Speaking of the find, Angela said it moved her to tears.
"It was a real show of human compassion and what was said was so true. I was very touched, and it makes everything worth it," she said.
The tribute in Australia's 'Sydney Morning Herald' said: "You were not a migrant. You were not a refugee. May God forgive us for failing you".
Popular in the Community