The five things you need to know on Thursday September 10, 2015...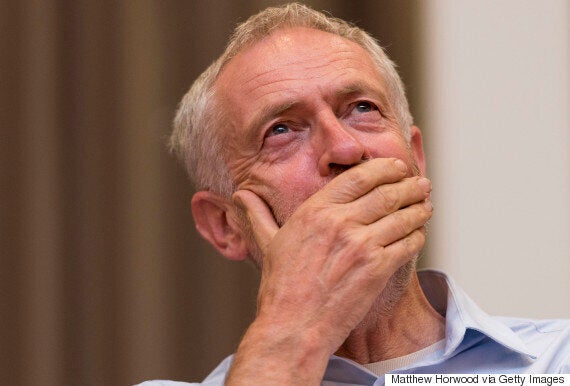 At midday, the Labour leadership race finally ends. Most Labour MPs are convinced that Corbyn will win, though some retain a sliver of hope his lead on first preferences can be overtaken with redistributed votes. One Labour source claims Corbyn has 80% of new members in the bag and if that's true it's a helluva gap to close among the other members.
Jon Cruddas was on the Today programme offering some of his typically cerebral reflections (I know more than a few Labour MPs who say Cruddas's wonkery - diagnosis but no answers - is part of the problem not the solution). But he did have some concrete things to say: "I'm not interested in repeating what I did in the last few years," he said, when asked if he'd take a job with Corbyn. "At some stage the Labour party is going to have to rehabilitate Blair and his legacy....I'm worried it [a Corbyn-led party] might turn into an early 80s Trotskyist tribute act".
Yet Cruddas said he was personally conflicted about who to back and said Corbyn had tapped into a wider thirst for a new politics. Corbyn's own Facebook page - whose 67,000 likes underscores his huge lead on social media - last night put up a post pointing out how far they'd come. "Some called it 'pie in the sky', but we were determined. We knew that we would have to muster all the resources at our disposal, including social media...This campaign has seen the biggest single social media operation for any politician this country has ever seen." Even Corbyn's critics can see he's shrewdly caught the wave of a desire among many for a fresh start.
But Michael Dugher, Andy Burnham's big backer, at an event at the Westminster Arms last night felt that big wave could lead to wipeout, warning Labour would "lose hundreds of councillors next May" if Corbyn wins. He said he was told early on there were no checks on the new members, echoing the feeling that this contest will be won not by ideas but by Miliband's un-thought-out rules changes.
And Dugher had a barbed joke about Yvette Cooper's odds being slashed in the past week: "Yvette moves into second place, which has nothing to with sightings of Ed Balls in Hackney outside several Ladbrokes shops dipping into his redundancy...It doesn't take very much money to shift those odds."
Liz Kendall will this morning - an hour before the polls close - set out her own thoughts of the campaign and the future. She effectively blames the 'moderate' wing of the party for not renewing itself under Blair and Brown and Miliband. "Politics is like a muscle. If you don't use it, it weakens. And when you finally start to exercise again, it cries out in pain," she'll say.
The Guardian has an early break on the new Ashcroft polling showing that more than half Labour supporters put principles before electability. It also shows that Labour defectors to the Tories and UKIP put the economy, immigration and welfare high on their list of reasons.
George Osborne's New Statesman interview set out the Tory strategy ahead: "It's not about one individual. It's a party and a movement that I think is heading in the wrong direction...We don't regard what is being said in the Labour leadership contest as a joke. We take it deadly seriously. I regard these things as a real risk to Britain's security were they ever to have the chance to be put into practice."
The Sun has an exclusive on Corbyn that could prove more difficult than all the other charges laid against him: a former top cop alleges he heard Corbyn chanting 'British troop murderers' during an anti-war demo outside the Home Office in 1991 - yes this was the first Gulf War - and avoided arrest by fleeing to Parliament.
Former Met commander Richard Cullen says - in a 'witness statement' (clearly the Sun has thought of the legal implications): "Spotters identified Corbyn and [Bernie] Grant as the ringleaders, so I took a particular interest myself to watch them, as I knew I would have to be the one who gave evidence in court if they were charged.
"The chanting of 'British Troop Murderers' started, and I personally observed Corbyn and Grant chanting these words. Corbyn and some of the other main players they slipped away – Corbyn and Grant to the sanctuary of the Houses of Parliament."
The Corbyn team strenuously deny their man said any such words. And, like UKIP and the SNP before them, the Corbynistas will see this as another media plot that only deepens their fervour to win. The real question is whether floating voters (and wider Labour supporters) will see the story and make wider conclusions.
The drumbeat of war is getting louder in Downing Street. The PM hinted yesterday in PMQs that he wanted UK military action in Syria sooner rather than later: "Assad has to go, [Isil] has to go, and some of that will require not just spending money, not just aid, not just diplomacy — it will, on occasion, require hard military force."
But 'hard military force' could now mean surgical strikes against ISIL rather than blanket bombing of Assad targets. And in a bid to get Parliament on board, No.10 is drafting a new strategy that also includes keeping Assad in place for a limited period.
Cameron has talked about the need for 'consensus' before putting it to the vote, but some Government sources are very hawkish about what that means: 'consensus' could mean not agreement of party leaders but a simple majority in the Commons. At his Foreign Affairs committee hearing, Philip Hammond said the UK government would ask the House of Commons to support bombing Isis in Syria when it was "likely to find favour in parliament". That's a lower bar than national consensus. When asked whether Isis could be defeated without toppling the Syrian president, the foreign secretary replied: "Yes, it could."
The Guardian splashes on the Government's new approach to win over Labour MPs: defeating ISIL with air strikes, boosting the Iraqi government and a new diplomatic effort to get Russia and Iran to agree a six-month transition period to remove Assad. Yet with Russian troops arriving in Damascus this week (as 'advisers'), the latter idea may be now be even harder.
After the Sun's story yesterday that several Labour MPs are ready to defy a Corbyn leadership to vote for action in Syria, Newsnight did the maths and found Cameron's own Tory rebels means he needs just 13 Labour MPs to win the vote. And it found 14 Labour MPs who said they would, including Jo Cox and Pat McFadden.
There is a subplot in all this and that's the PM's handling of the ISC. Mark Field was very unhappy to have been kicked off the committee, and Liam Fox wasn't too pleased either (some had said he'd been told Theresa May wanted him to chair it). When you add in the PM's frosty reply to DD at PMQs yesterday, there may be trouble ahead. Next week could see Keith Simpson, Alan Duncan or Dominic Grieve chosen as chairman - it's now in the gift of the Labour members, it seems.
BECAUSE YOU'VE READ THIS FAR...
Watch Krishnan Guru-Murphy drop personally help some refugees arriving in a Greek island. A stark contrast to the Hungarian camerawoman who kicked asylum seekers entering her country earlier this week.
The NHS has long relied on foreign-born staff to keep it running. Now NHS Employers and ten hospital trusts from around England have written to the Home Secretary, warning that immigration rules are restricting visas for nurses they want to recruit from outside Europe.
The trusts are asking Theresa May "to relieve the pressure on the NHS" as it prepares for winter, by putting nursing on the official list of occupations which have shortages. Danny Mortimer, Chief Executive of NHS Employers, was on Today explaining just why the Home Office should listen.
As for the separate issue of refugees, No.10 seemed sanguine about the £90m cost of the UK contributing to the EU quota scheme unveiled by Juncker yesterday. Tomorrow, Greg Clark and Theresa May chair the first meeting of a new committee to oversee the new Syrian influx.
Amid all the hurly burly, the Treasury is quietly getting on with it. It quietly announced yesterday that it was unveiling its Autumn Statement alongside its spending review on November 25.
And getting on with it means cutting spending. The summer Budget this year went as smoothly as the Chancellor had hoped, in part because there was no official analysis of the impact of his national living wage on in-work benefit cuts.
But since then there have been think tanks number crunching and today the IFS verdict is that the NLW offsets just 13% of the other cuts to household income in the Budget. And that 13% is exactly the same figure the Resolution Foundation came up with recently. Stephen Timms (will he stay on?) is trying to flag it, but maybe in vain.
If you're reading this on the web, sign-up HERE to get the WaughZone delivered to your inbox.
Got something you want to share? Please send any stories/tips/quotes/pix/plugs/gossip to Paul Waugh (paul.waugh@huffingtonpost.com), Ned Simons (ned.simons@huffingtonpost.com), Graeme Demianyk (graeme.demianyk@huffingtonpost.com) and Owen Bennett (owen.bennett@huffingtonpost.com)
Popular in the Community