Tinder has added one more option to its match-making tool kit - the "Super Like" feature.
In practical terms, users will now be able to swipe up or tap on a blue star to let people know they are, you guessed it, "super-liked."
It is in essence, as Tinder puts it, a way to send out a "more powerful signal."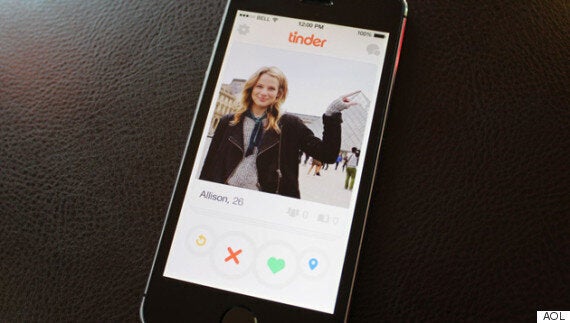 The feature does require a little more thought than simply swiping right or left as each person can only give out a certain number of "Super Likes." Choose wisely.
Tinder says the little blue stars could influence who you choose from your matches because, presumably, everyone wants to be "Super Liked."
"The receiver is still in control of whom they want to match with, but the existence of a Super Like can influence that decision," the company said in a statement.
The feature has already been rolled out in Australia and will be introduced around the rest of the world later this year.
29-year-old Sean Rad, Tinder's CEO, added: A 'like', or 'Swipe Right' has long served as an anonymous way to express interest in someone, similar to a glance across the room,
"Because they're so limited in number, a Super Like, or a 'swipe up', sends a more powerful signal, conveying an especially high level of interest.
"People like to know that someone finds them special, and we think this will lead to even better matches.
"In this and future product releases we're focused on maintaining the incredible fun of the Tinder community while providing our users with better tools for making great connections."
Tinder teamed up with supermodel Erin Heatherton who is a fan of the app, to kick off its marketing campaign.
"I've always been passionate about connecting with people, so the opportunity to collaborate with the talented team at Tinder is so rewarding," said Heatherton.
"What I like most about Tinder is that it has given women the power to decide who has the ability to communicate with them.
Super Like enhances these powers by allowing them to invite the people they want to engage with."
According to Tinder, eight billion matches have been made since it launched in 2012.