The singer was appearing via satellite to discuss his recent troubles, as he is currently going through a divorce, and has also been declared bankrupt.
David Cassidy gave a very awkward interview on 'This Morning'
But the interview got off to an uncomfortable start when Eamonn simply asked how he was.
"I'm actually really wonderful," he replied curling his lip.
As Eamonn then asked if he'd be able to live off the money he's made and clear his debts, David became visibly annoyed, saying: "I'm sorry, I don't understand what you're asking me about my 'debts'?"
"Well, you're bankrupt," Eamonn replied.
Now obviously angry, David spat back: "No, when you declare bankruptcy in this country, it's something that you do in order to reorganise what you have, your assets etc. So I'm not going to discuss that.
"Are you just trying to rubbish me? Is that just the purpose of your interview with me?" he asked.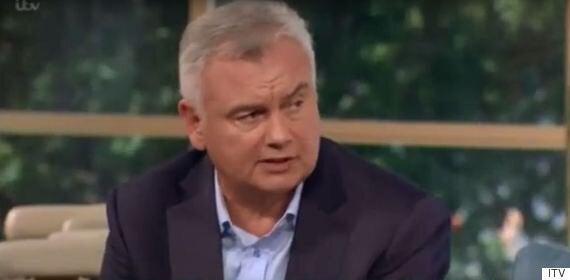 Eamonn Holmes kept his cool throughout the interview
As Ruth and Eamonn tried to carry on the interview like the consummate professionals they are, Ruth asked how supportive his fans have been through his troubles.
"What are you asking me now?" he huffed.
He then angrily shot Ruth down as she tried to interject with another question, shouting: "Wait, wait, wait, wait, wait! Don't interrupt me."
"Ok I apologise," Ruth said.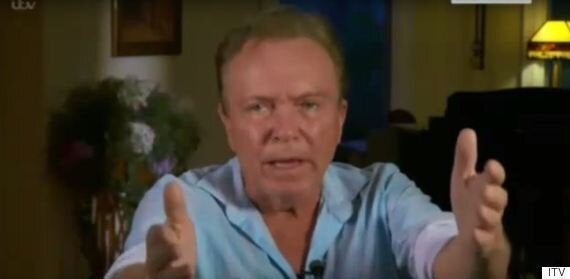 David was annoyed by the pair's line of questioning
She then went on to ask if David would be returning to the UK on tour, which prompted a startling admission from the singer.
"Probably not, the problem is there is a 20% foreign entertainments tax, and with everything else that it costs to go there, no," he said.
"I'd love to but I ended up making $630 the last time I went there, so it didn't make a lot of sense."
The interview ended with Eamonn cheekily asking which of his hits would sum up his current mood, which drew audible laughs from the crew in the studio.
As they discussed the interview later on in the show with Rylan Clark, Eamonn admitted he nearly lost his cool with David.
"Darling you are such a leveling influence on me," he said to his wife.
"Because if you weren't here I would've told him where to go."
The pair's co-star Phillip Schofield also tweeted: "Yikes! #DavidCassidy such a shame to see him like this on @itvthismorning tough chat for @RuthieeL & @EamonnHolmes."
Eamonn also took to the social networking site, adding: "After #ThisMorning interview with us , if #DavidCassidy isn't in #CBB next year they r missing out on his delusion & rudeness! Perfect combo.
"Just when I thought my #DavidBlaine i/view could never be topped along comes another David to steal the Crown - #DavidCassidy #ThisMorning."
Ruth also said: "Well that was an experience! Very sad to see #David Cassidy on @itvthismorning seemingly so broken. They say never meet your idols...."
Watch the interview in its full awkward glory below...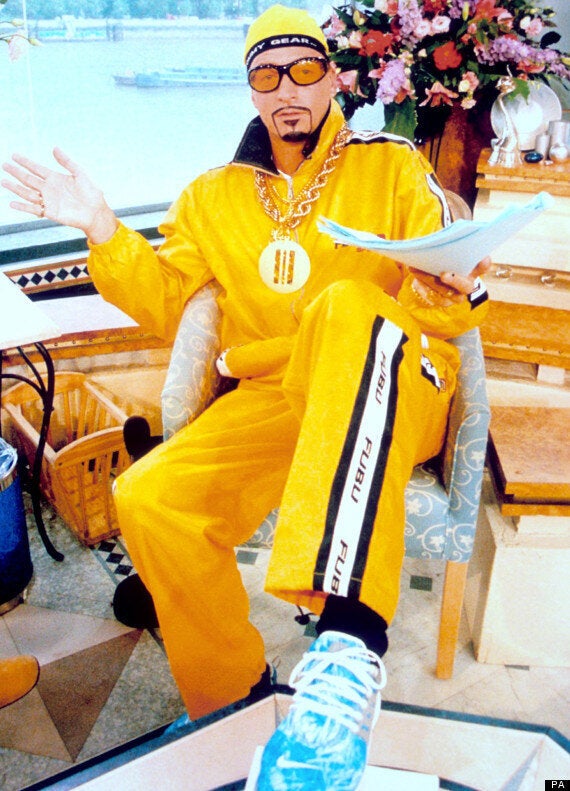 This Morning: Most Memorable Moments