At least 107 people died on Friday following the collapse of a towering construction crane at the Grand Mosque in the Saudi Arabian city of Mecca. More than 238 people were injured, many rushed to hospital by ambulances.
Pictures on social media showed a red crane on its side having crashed through the building; bloodied bodies were left strewn amongst the rubble on the polished floor of the mosque. According to Saudi state TV, the crane's boom smashed through the roof.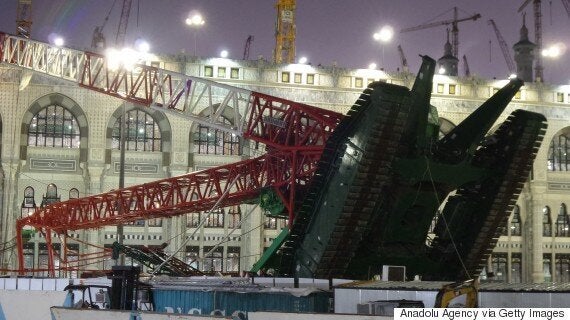 Storms caused a crane to fall in Mecca's Grand Mosque on Friday, September 11, 2015
Reported by the Telegraph, Abdel Aziz Naqoor, who works at the mosque, said he saw the collapse. Referring to the walkway that surrounds the Kaaba, he said: "If it wasn't for the Al-Tawaf bridge the injuries and deaths would have been worse."
There is no official word on how many nationalities were killed in the accident, but countries from around the world are expected to suffer casualties.
A British Foreign Office spokeswoman said: "We are liaising closely with the Saudi authorities following the crane collapse at the Grand Mosque in Mecca and stand ready to provide support to anyone affected."
David Cameron tweeted from his Number 10 office account: "My thoughts and prayers are with those who have lost loved ones at Mecca today."
And Foreign Secretary Philip Hammond said: "I'm shocked and saddened to hear of the accident in Mecca involving a large number of fatalities amongst those attending the Hajj. My thoughts are with the families of those affected."
Earlier, the Directorate of the Saudi Civil Defense warned via Twitter of imminent extreme weather conditions. It read: "According to reports by the Presidency of Meteorology: Mecca will be exposed, in the next few hours, to heavy rain, God willing."
Ahmed bin Mohammed al-Mansouri, the spokesman for mosque affairs, confirmed in a statement that the accident happened during strong winds.
The city of Mecca is the holiest site in the Islamic faith with around 2 million people travelling to the Masjid al-Haram, which surrounds the Kaaba, each year. It is the duty of all Muslims to make the pilgrimage to the holy site once in their lifetime. This year's annual Hajj pilgrimage takes place later this month.
The city is home to many construction projects, many built to handle the huge annual inflow of visitors to the holy site. The current mosque expansion is being carried out by the Saudi Binladin Group, a company founded by the father of Osama bin Laden.
According to AP, Prince Khalid al-Faisal, the governor of Mecca, demanded an investigation into the cause of the incident.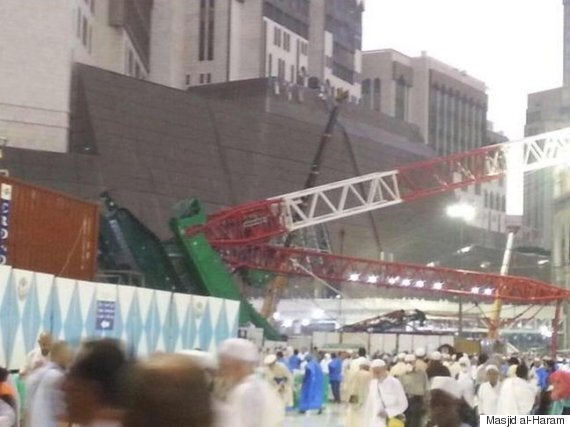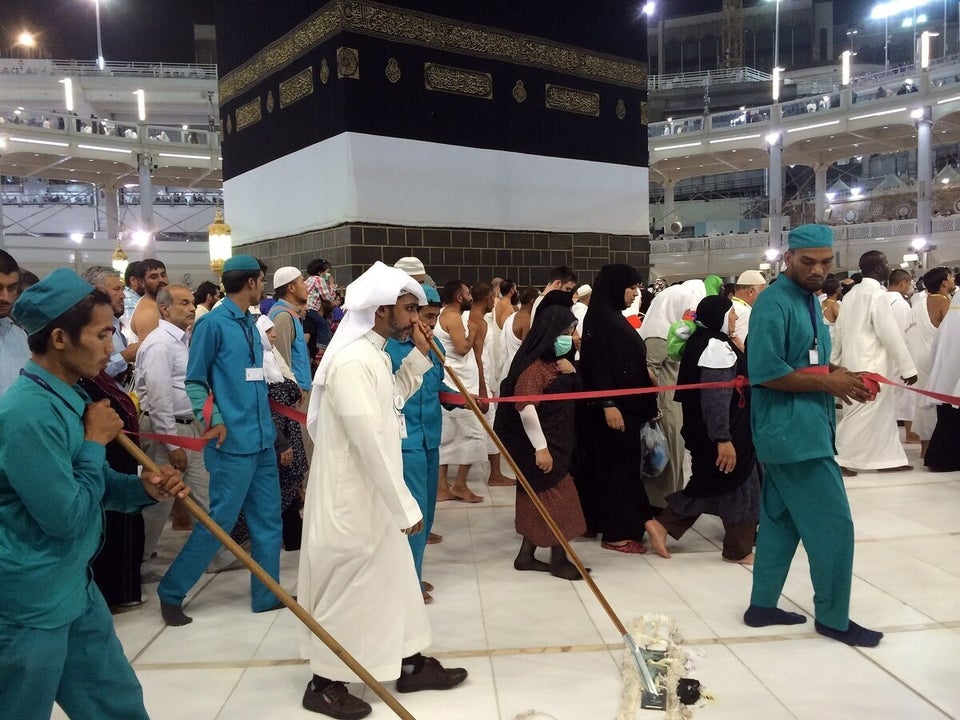 Mecca Crane Collapse