A giant granite bust of Vladimir Ilyich Ulyanov, better known as Lenin, has been unearthed in Berlin ahead of a new exhibition to be held in the city.
The 8,600-pound visage of the revolutionary, who led Russia through the 1917 uprising that changed the course of the 20th-century, was removed from a square in the German capital in 1991.
The original figure stood 62-foot high when it was placed in East Berlin's Leninplatz (Lenin Square) in 1970. It was smashed into pieces at the end of the Cold War, and buried in woods outside the city. Leninplatz was subsequently renamed United Nations Square.
The head, which is 5 ½-foot tall, was dug up on Thursday and moved Spandau where it will become one of the centrepieces for an exhibition of the city's monuments.
According to AP, the local government was reluctant to have the head exhumed over the cost, particularly as wildlife living above the head would have to be relocated.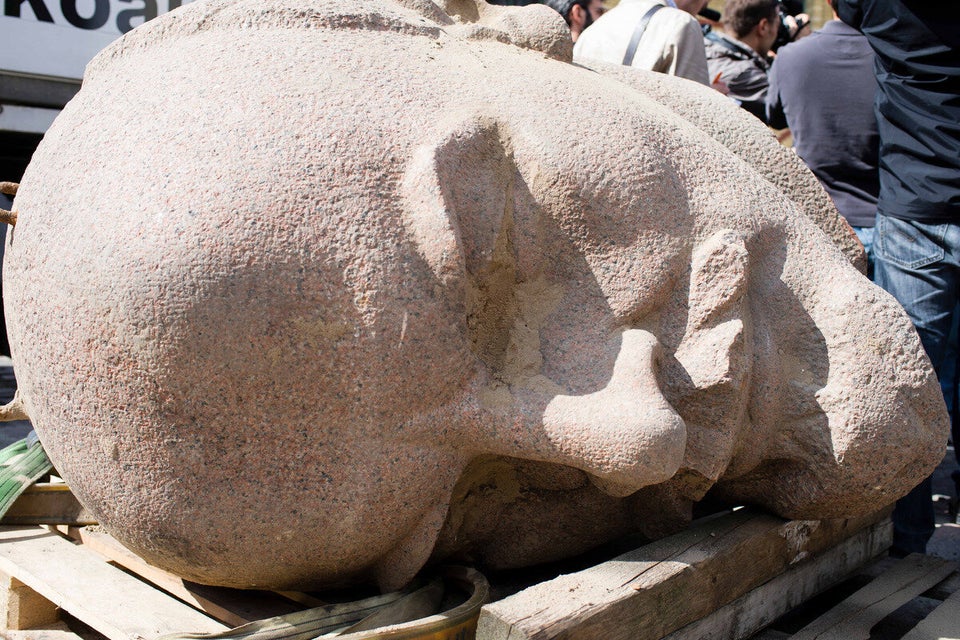 Lenin's Head Exhumed