Ashley Alexander was so determined to have tanned skin, she used to sit in the sun for hours on end lathered in baby oil.
But in October of last year she was diagnosed with an aggressive form of skin cancer after discovering a new mole on her back.
Doctors were forced to remove a large section of Alexander's skin, leaving her with a scar.
Now, the 27-year-old, from Cumnock, Ayrshire, is warning others about the dangers of sun exposure.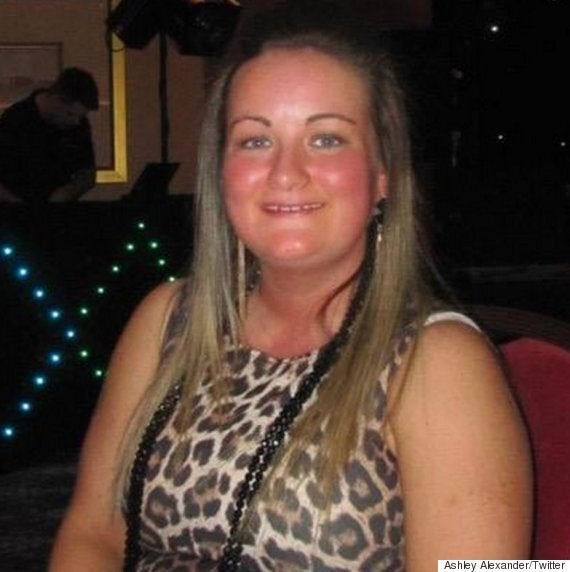 Alexander, who works as an NHS support worker, went to extreme lengths to get a deep tan on holiday in the past.
She admitted she waited six months to get a mole on her back checked after it began to feel itchy.
"In the end it was my mum who forced me to go to the doctor and get it checked," she added.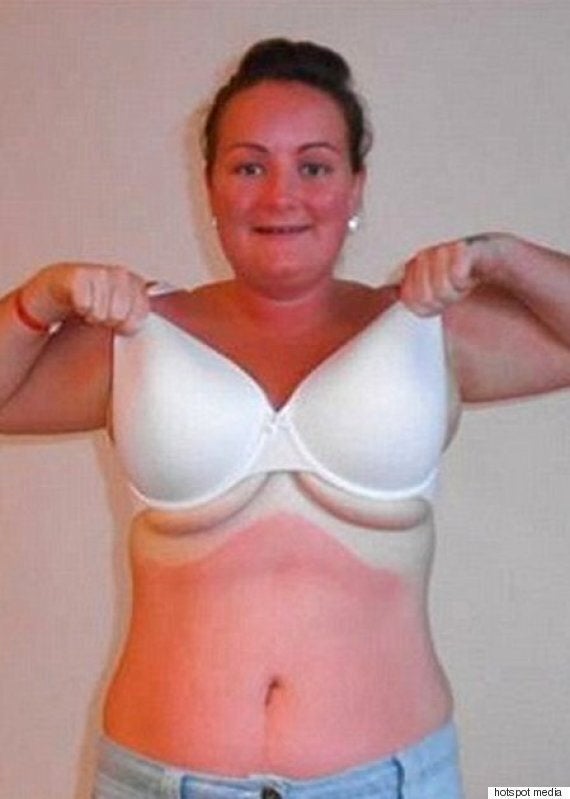 Ashley Alexander used to regularly allow her skin to burn
Alexander was immediately referred to University Hospital Crosshouse in Kilmarnock, where doctors removed the mole and 2cm of affected tissue.
After further tests, she was diagnosed with stage one malignant melanoma and was told she needed more tissue removed from her back.
She's also had four further moles removed from her body, but thankfully, received the all clear earlier this month.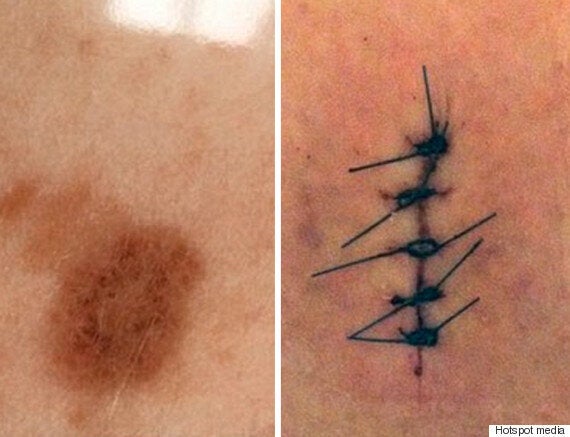 A close-up of Ashley Alexander's mole and scar
According to the NHS, melanoma is a type of skin cancer that can spread to other organs in the body and the most common symptom is the appearance of a new mole.
Melanoma is the fifth most common cancer in the UK with around 13,000 new cases of melanoma diagnosed each year.
Although melanoma can't always be prevented, you can significantly decrease your chances of developing the disease by restricting your UV exposure.
Alexander now wears factor 50 suncream and long sleeve tops whenever possible.
She has said she no longer cares if she has pale skin and has recently set up a JustGiving page to raise awareness about skin cancer. The page also asks for donations for the charity Melanoma UK.
"I have been very silly and neglectful through my time when it comes to skin care in the sun, unfortunately I am now paying that price," Alexander writes on the page.
"I am stubborn and determined and I know this battle is going in my favour."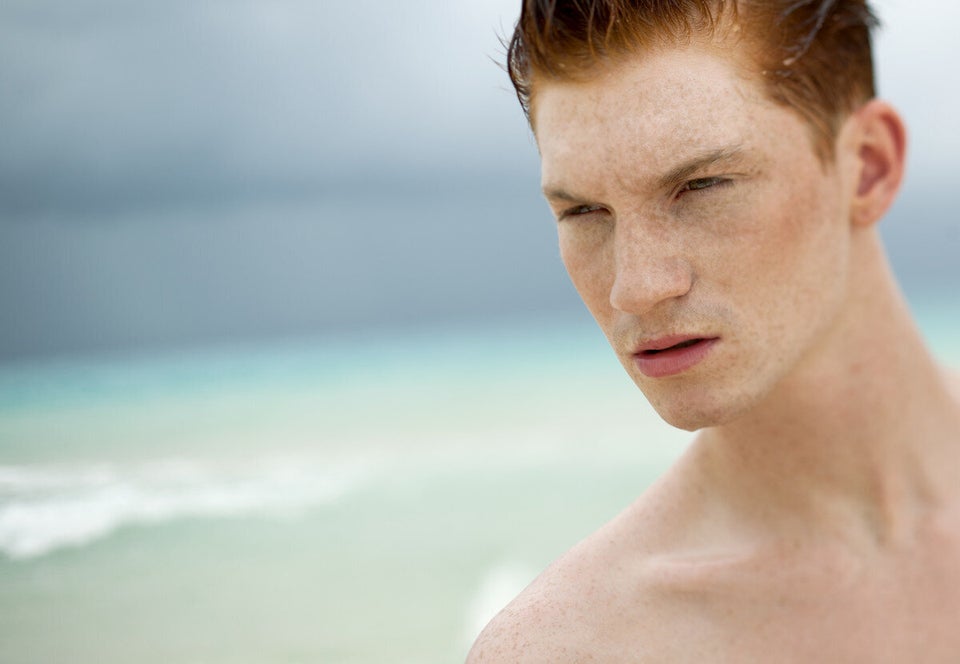 Skin cancer risk factors