Casey Stoney has opened up about how having twins and becoming a mum has given her a new-found perspective on life and her career.
The 33-year-old footballer's partner, Megan Harris, gave birth to their twins Teddy and Tilly on 9 November 2014.
Speaking to HuffPost UK Parents to raise awareness of Alternative Families Week, Stoney described the moment her twins came into the world.
She said: "I have to be honest, it was the best two minutes of my life. They were born at 11.32 and 11.33 and it was just incredible. So emotional.
"I cried and smiled. I don't think there is any feeling like it in the world."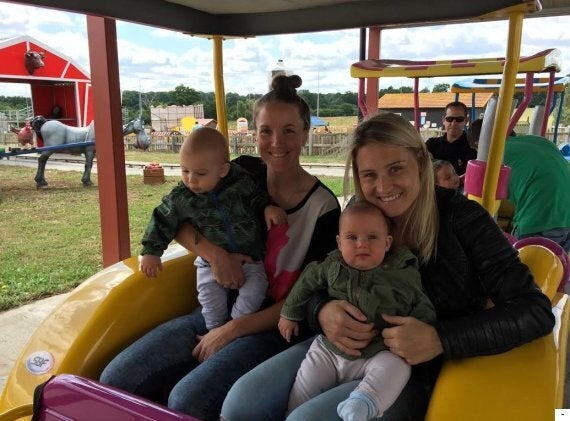 Casey Stoney, Megan Harris and their twins
"Nothing I've done in football compares to these two," Stoney added.
"Becoming a mum has given me perspective. I don't think I had any before. If I lost a football game I would be a misery for four days after - every small problem was a big problem.
"But now I wake up every morning and smile because I see them. I lose a football game and yes I'll be gutted but I walk back in the room, see them and realise they are my priority.
"They are my motivation for everything I do. They are my driving force, everything I do is for them."
Stoney was speaking to raise awareness for Alternative Families Week, the national event that offers advice and support for would-be parents and modern families and which runs from 13 - 19 September.
Speaking about what it means to be an "alternative family", Stoney said she wanted to break down the stigma that gay parenting or single parenting is different to any other family.
She said: "A family is a family that provides a loving environment - whether that's a single parent, two women, two men or surrogacy.
"As long as those children have a loving environment, that's all they need."
According to the Office for National Statistics, in 2011, 8,000 same-sex couples had children in their care. In 2014, that number had risen sharply to over 12,000 couples.
Laws passed in 2005 allowed gay couples to adopt for the very first time and following the introduction of Civil Partnerships in that same year, more and more LGBT couples and single people have started to think about having families of their own.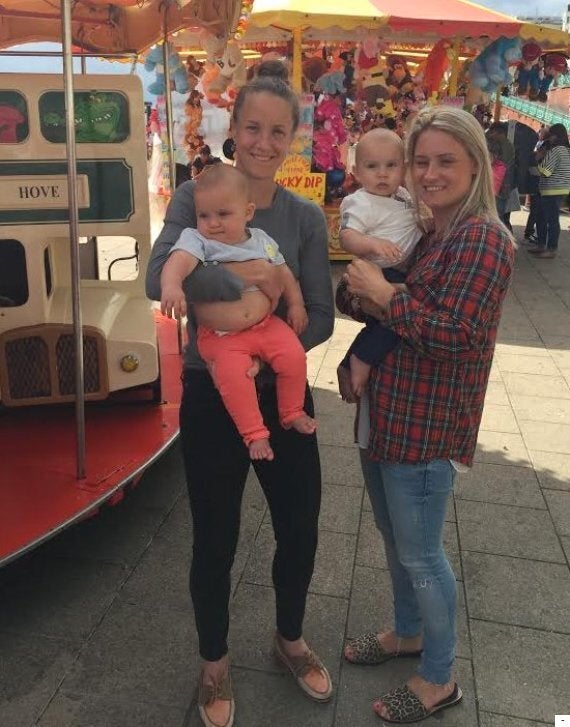 Giving advice to other parents who might be deemed alternative, Stoney said before you are accepted as a family, you need to accept yourself.
But she also said people need to realise society is changing.
"I'm a parent, I'm a mum and I don't feel any different to a man and a woman or a single parent. I just want to provide for my children.
"Our kids are going to grow up in a very different world to we did."
Alternative Families Week, sponsored by London Women's Clinic, culminates in the Alternative Parenting Show, which offers specific specialist advice to same-sex couples and single gay men and women.
Organiser, Sarah Garrett, said: "Ten years ago, the idea that a same-sex couple could have a child or a career focused woman wanting a child late in life was an unrealistic objective. That is all changing."
Related