'Gogglebox' star Sandra Martin managed to pull the ultimate prank on Twitter on Monday (14 September), fooling her fans into believing she was pregnant.
The 53-year-old punked followers when she posted a picture of herself in a hospital gown with the caption: "Sandragogglebox is PREGNANT."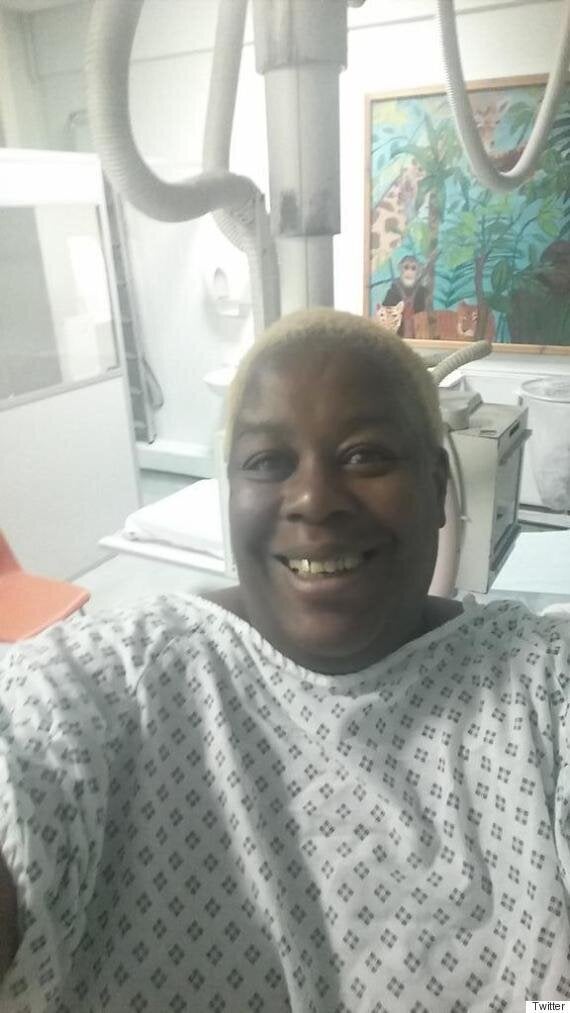 Sandra tweeted this pic from her hospital bed
She added: "Sandragogglebox feeling on top of WORLD AGAIN…
"Nothing like good news on a MONDAY!!##### am pregnant."
Fans were give to congratulate her on her apparent good news:
Former co-stars The Gilbeys also fell for it:
While some websites even began reporting on her 'pregnancy' as truth: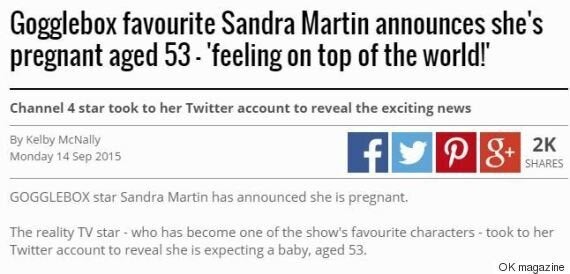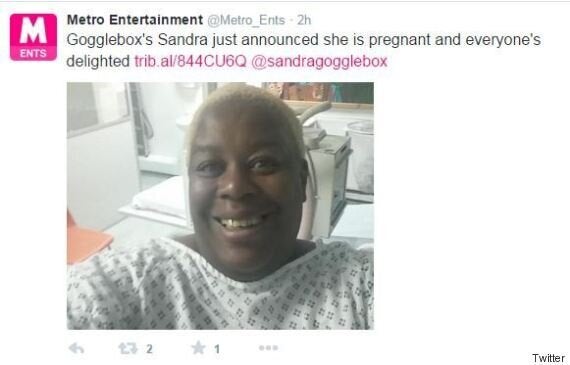 However, it wasn't long before sneaky Sandra but everyone out of their misery, revealing the real reason she was in hospital.
"Sandragogglebox ok," she wrote.
"JOKE FOR DAY...I WAS IN HOSPITAL HIGH BLOOD PRESSURE GONE UP SKY HIGH.
"Sandragogglebox feeling better today," she added.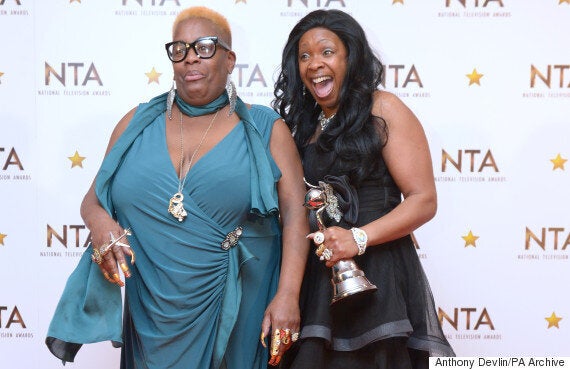 Sandra (left) with her 'Gogglebox' co-star Sandy
Sandra returned to our screens along with pal Sandy Channer and the rest of the 'Gogglebox' gang last Friday, as the hit show began its sixth series.
'Gogglebox' airs every Friday at 9pm on Channel 4.

The World According To... 'Gogglebox'