More international students are turning their backs on Britain in favour of more "migrant friendly" countries with better post-study work options, a major report has claimed.
More than a quarter (26.8%) of UK prospects decided to study in another country, and a further 5.4% chose to study in their home country, according to The Hobsons International Student Survey, which was published on Tuesday.
Overseas students currently contribute around £7bn to the UK's economy, with many experts claiming some degree courses are only available in the UK because of foreign student enrolment.
According to the research, which questioned more than 45,000 international students, UK institutions are still perceived as being of high quality and good value, but are "threatened by an unhelpful policy context and negative impressions".
Overseas students value employability highly as a factor when making a decision about where to study, and the government's visa restrictions for international graduates were not received well.
The UK is increasingly losing out to European competitors who have more liberal post-study work poptions, such as Germany, the report also found. Of those who had rejected the UK as a study destination, almost a third chose another EU country, with 11% opting for Germany. The country has experienced a 7% year-on-year growth in international students, compared to just under 3% for the UK.
The research found a 9.4% rise in interest amongst prospective international students in studying in Germany, with one fifth of all survey participants exploring the possibility of studying there.
"This trend looks set to continue on the basis of this survey with tomorrow's international students, meaning that UK universities are set to lose out," the survey concluded. "There is a danger that the 'English speaking' advantage is weakening and that factors other than international rankings for institutions and English language teaching are increasingly important to international students."
The report adds: "Germany famously operates a very liberal 'post-study work' regime – automatically allowing graduates to live and work in Germany for 18 months after graduation. Other EU countries are actively mimicking the German approach, with France this year signing a bilateral deal with India – for example – to provide two-year post-study work visas for international students who graduate.
"The UK Government controversially abolished similar schemes in 2012 and the difficulty of acquiring work experience in a host country is likely to be a contributing factor to the relative decline in the UK's popularity as a place to study."
The home secretary also announced further education visas will also be cut from three years down to two, and students will be prevented from extending their studies in the UK unless they are registered at an institution with "a formal link to a university".
A 2014 study by the Higher Education Funding Council for England (HEFCE) found growth fell between 2010-2013 - the first time in 29 years. At the time, the University and College Union warned that international students are choosing to go to countries "that make an effort to welcome them".
Around 121,000 non-EU students arrived in the UK from June 2013-14, while only 51,000 are recorded as having left, a net influx of 70,000.
Honor Paddock, a director at Hobsons, said: "The fact that the UK is losing out to European competitors with more a relaxed approach to post-work study and a better reputation for welcoming international students should be a real concern to policy-makers.
"We need to fix this now so that future students aren't put off and our HE sector doesn't suffer.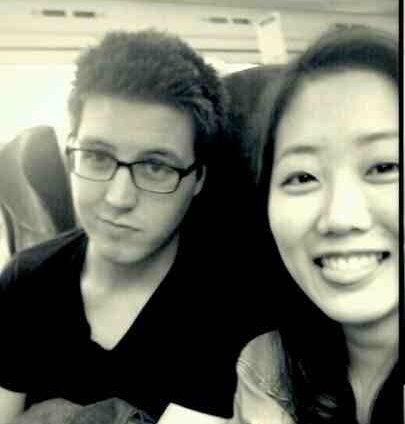 We Are International Campaign
Related