Forget oil paints, one artist has painted a portrait of Donald Trump using her own menstrual blood. And it's bloody brilliant.
Activist, artist and journalist Sarah Levy painted the period portrait - which bears an uncanny resemblance to Trump - as a way of protesting against "sexist" remarks he made about a female journalist, as well as comments made about undocumented immigrants.
"That he thinks he can bring up the healthy functioning of women's reproductive systems to insult women's intelligence is a big problem that I think needs to be called out," Levy told BuzzFeed News.
For those who missed it, Trump managed to outrage women everywhere in August when it was suggested he'd said Fox News presenter Megyn Kelly was challenging him because she was on her period.
The business tycoon and Republican presidential candidate told Don Lemon from CNN: "You could see there was blood coming out of her eyes, blood coming out of her wherever."
Trump also referred to undocumented Mexican immigrants as "rapists" in a speech announcing his presidential candidacy.
Levy, who is from the US, says she is now considering producing more paintings using period blood, including one of Trump's hair.
The artist hopes to sell the portrait, titled 'Whatever', and raise money for both Mexican immigrants and those who have fled Syria.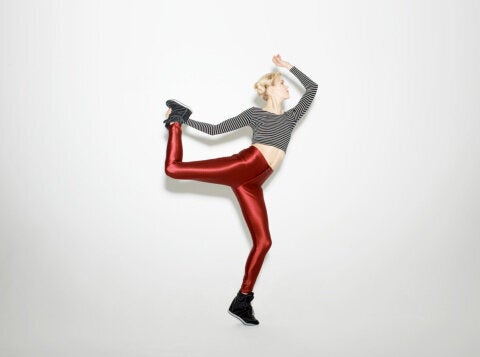 Top 10 Stupid Period Myths
Related