If Cara Delevingne didn't really enjoy how she was being treated during a very awkward interview with a group of US breakfast show hosts recently, she's certainly not going to like what actor Richard Madden has to say about it.
In a word: "Unprofessional."
READ MORE:
The former 'Game of Thrones' star says he thinks her behaviour on the day made the model turned actress seem ungrateful, and that she should realise good manners in interviews is all part of the job she's taken up with such enthusiasm.
If you remember, Cara made her bemusement clear during an interview with the hosts of Good Day Sacramento for her film 'Paper Towns', when her hosts asked her if she'd read the book it was based on by John Green. (Video reminder above.)
As the tension arose between them, they then enquired if she was tired, before bringing the interview to a close and suggesting she get herself a power drink.
However, according to Richard Madden, who recently starred in the BBC adaptation of 'Lady Chatterley's Lover' and was recently the hero of Kenneth Branagh's big screen 'Cinderella', it's all part of the gig, and Cara "showed her age".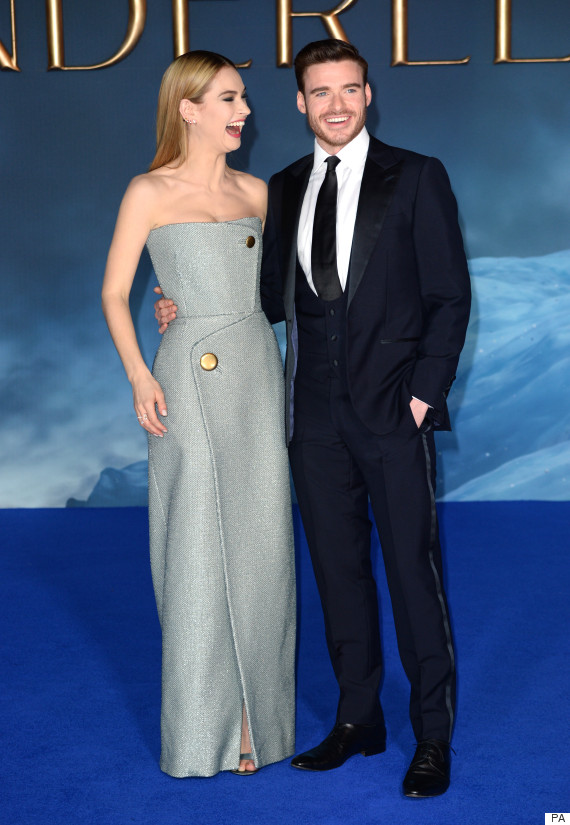 Richard Madden with Lily James during their press rounds for 'Cinderella' - "the same eight questions"
He told Style Magazine: "It made her seem ungrateful. She showed her age. For Cinderella I did six weeks of those interviews, where you get asked the same eight questions."
He added: "If you're not capable of doing that gracefully, then don't do it."
Cara said of the interview afterwards, that she reacts defensively when people think it's easy for a model to take up acting, and that there's no hard work involved.
Who do YOU think's right - Cara Delevingne or Richard Madden?
There's been a bunch of interviews with celebrities that haven't gone quite according to plan, recently.
Only last week, Eamonn Holmes didn't get the best out of former pop star David Cassidy when he asked him about his bankruptcy. The American singer was defensive about "reorganising his assets" and eventually barked, "Are you just trying to rubbish me?"
And Robert Downey Jr had seemingly had enough of Krishnan Guru-Murthy's line of questioning about his former drug addictions and time spent in prison, explaining it was "all getting a bit Diane Sawyer" as he looked to his publicist for help and finally removed microphone and fled.
Going further back, there's plenty more (below). It seems Cara's in good company!
LIKE US ON FACEBOOK | FOLLOW US ON TWITTER