Rugby's only openly gay referee has revealed how players supported him when he came out - and how his performance on the pitch improved because of it.
Nigel Owens had struggled with his sexuality for many years, battling addiction, depression and bulimia. This culminated in an attempt to take his own life, aged 24.
Although he was found in time, Owens continued to find it extremely difficult to come to terms with his sexuality. It was not until 2007 that he finally made the decision to come out, despite believing that this would mean the end of his career in professional rugby.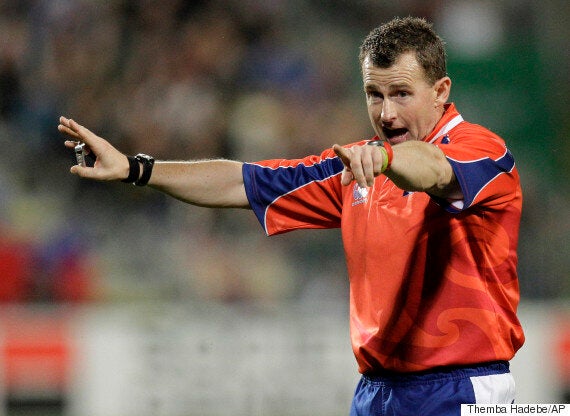 Nigel Owens is now a veteran referee
He told the Radio Times: "I had two options. I could carry on living a lie, or I could come out and tell people who I am and give up refereeing."
But the result was quite the opposite.
"My life changed, my refereeing changed and it took off from there," he said.
"Refereeing requires one thing more than anything else and that's complete concentration for 80 minutes. Obviously if something is playing on your mind you are going to lapse in and out of concentration.
"A happy referee is a good referee."
The reaction from players to Owens' sexuality was very supportive and in the eight years since he came out, he said he has not experienced a single negative reaction from anyone. The day after he revealed he was gay, Owens said that former British Lion Barry Williams told him: "All the players fully support you and respect you for what you've done." And while some jokes are occasionally made, it is all light-hearted banter.
Owens also pokes gentle fun at himself - after an especially crooked throw-in during one game, he joked: "I'm straighter than that one."
But although former Welsh captain Gareth Thomas came out in 2009 and England Rugby Sevens player Sam Stanley came out last month, Owens still believes there are more gay players out there who have not come out.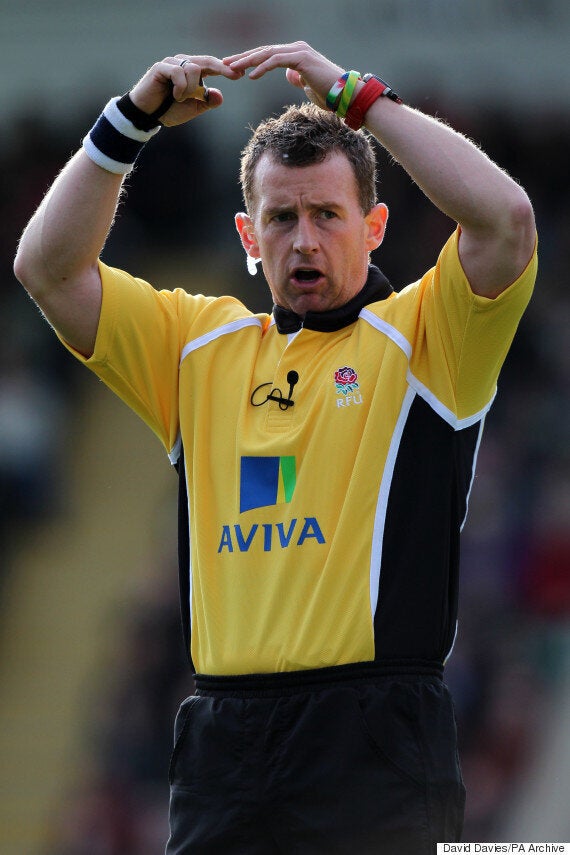 Owens was supported by his colleagues when he came out
He insisted that the world of rugby is a "safe" place to come out - although he is less sure about football.
"I turned to my teammates, telling them I was gay, that was the toughest thing I've ever done. They were there for me."
Owens has regularly spoken out against homophobia and even said he would be willing to meet two rugby fans that shouted homophobic abuse at him during and England match against Australia.
He will be part of a team of just 12 referees from around the world to officiate in this autumn's Rugby World Cup. Referees have their performance scrutinised during every match but Owens is one of the favourites to win the honour of overseeing the tournament's final.
But of course there is another result he is desperate for at Twickenham - a Welsh victory.
He said: "There would be nobody happier if I was sitting in the stands watching Wales lift the Webb Ellis trophy."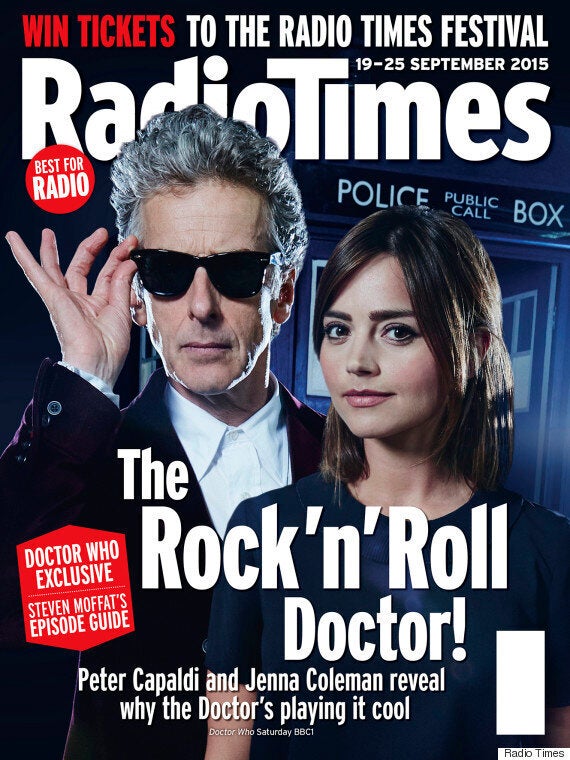 The full interview with Nigel Jones appears in the 15 September issue of the Radio Times