Remember when all those little leather strings around your wrist were a thing, courtesy of Morten Harket and his a-Ha comrades, still arguably Norway's most appealing export (with a doffed cap to screen legend Liv Ullman)?
Well, you just might have to start stringing yourself back up, with news that Morten, Mags and Pal are back in action. Five years after they made their absolutely final farewell and split up, these three have recorded a brand new album and are doing press-ups for a European tour.
Along with the new stuff comes the old. They're also releasing a 30th(!!!) anniversary version of 'Hunting High and Low' - the album that smashed them onto the world stage and brought them untold riches, the chance to record a James Bond theme ('The Living Daylights') and a permanent slot on the bill at the Nobel Peace Prize Ceremony in Oslo.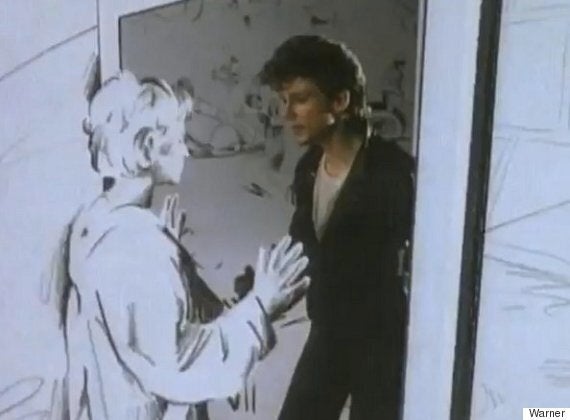 175 million people have viewed the video for 'Take On Me' on YouTube
And it all started with a few pencil strokes. Their video for 'Take On Me' charted in November 1985, where it was prevented from reaching Number One only by Jennifer Rush and her Power of Love (we say nothing) and it's been viewed an impressive 175 million times on YouTube. Watching it even now, it maintains its ability to wow with the mixture of animation and footage, and the everyday tale of a girl in cafe being swept off her feet by Morten, and enticed into his line-drawn, perfectly quiffed and cheekboned world. There was, quite literally, nothing not to love.
Can it really be thirty years ago? Scary. And just in case you weren't feeling nostalgic enough, here are 15 albums that debuted in the charts that year. Altogether now, "Because the greeeeatest love of aaaaallll..." What's your favourite?