'Gogglebox' stars Steph and Dom Parker have spoken out against rumours that they are swingers, following reports their luxury B&B was the venue of a sex party.
MORE 'GOGGLEBOX':
It was reported earlier this year that company Killing Kittens hired the couple's guest house - The Salutation in Sandwich, Kent - to host an adult evening for swingers over the age of 45.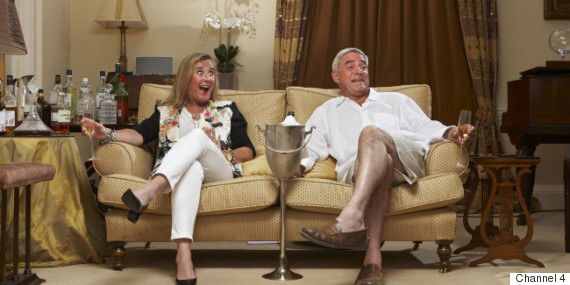 Gogglebox's Steph and Dom
Steph and Dom then found themselves at the centre of speculation about their own sex lives, but they have now insisted that, while the party did take place, they were not actually present at the property at the time.
In an interview with Yours magazine, Dom said: "Fundamentally, hand on heart, on my children's lives, we are not swingers.
"I've no desire to get my giblets out in front of anybody except my wife."
He went on to explain: "We get a lot of group bookings, where people take over the whole place, and 99 per cent of them are for golfing parties.
"It's usually the only time when we can go out and not worry about what's going on, but this was the one occasion that something happened."
He added: "We don't have a policy of asking people if they intend to have sex with their partner when they check in - or for that matter, anyone else's partner."
The couple put their £3.5m B&B, which also featured on an episode of Channel 4's 'Four In A Bed', on the market earlier this year.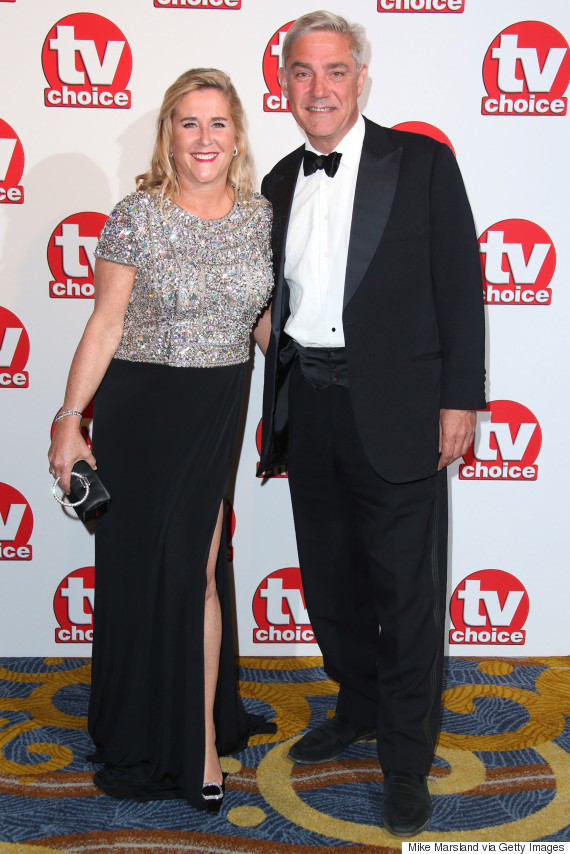 Steph and Dom have become household names thanks to 'Gogglebox'
Meanwhile, it was reported this week that Prince Andrew is a regular guest at the manor, enjoying his most recent stay earlier this month.
According to the Daily Mail, Steph and Dom chose not to appear on the first episode of the new series of 'Gogglebox' last week to focus on making his stay as comfortable as possible.
"Andrew has been at the house all week," a source told the paper.
"They simply couldn't have a television crew in there filming while he was a guest. He was there for at least two nights and it's not the first time he has rocked up. In fact he has become pretty chummy with Steph and Dom, who are just as fun as they appear on TV."
'Gogglebox' continues on Friday at 9pm on Channel 4.
LIKE US ON FACEBOOK | FOLLOW US ON TWITTER