Life jackets worn by refugees making the treacherous journey across the Mediterranean have names and numbers scribbled on them to let people know who to call in case they die.
Images of the cheap, flimsy pieces of plastic with details of who to call in case the owner drowns reveal the heartbreaking reality for those fleeing war and persecution.
In an open letter to European leaders, MSF said: "We send you this letter today, together with a lifejacket belonging to one of the 15,000 people rescued at sea by Médecins Sans Frontières (MSF) since May.
"This poor quality life vest was the only security a man, woman or child had whilst trying to cross the sea to Europe.
"These jackets sometimes feature handwritten prayers for a safe passage, or phone numbers of relatives and friends to be contacted in case the person wearing it does not make it.
"This is a reminder that the people embarking on these journeys are fully aware of the risks they are undertaking, and the sheer desperation motivating them to put themselves and their families in so much danger."
MSF adds that "lives continue to be lost at sea, in the back of lorries and in make shift camps where people live in unacceptable conditions in the heart of the European Union" and calls on international leaders to make such life vests redundant by providing "humane, dignified and safe alternatives".
On Sunday, David Miliband filmed himself standing in front of thousands of life jackets on the Greek island of Lesbos.
The former Labour MP said the mountain behind him showed the "human misery and desperation coming out of Syria".
Mr Miliband said the collection of jackets revealed what people were going through to get to the Greek island, which is six kilometers from Turkey.
He labelled the jackets "pathetic" pieces of plastic, which say on them "will not prevent drowning".
Also on the Huffington Post UK: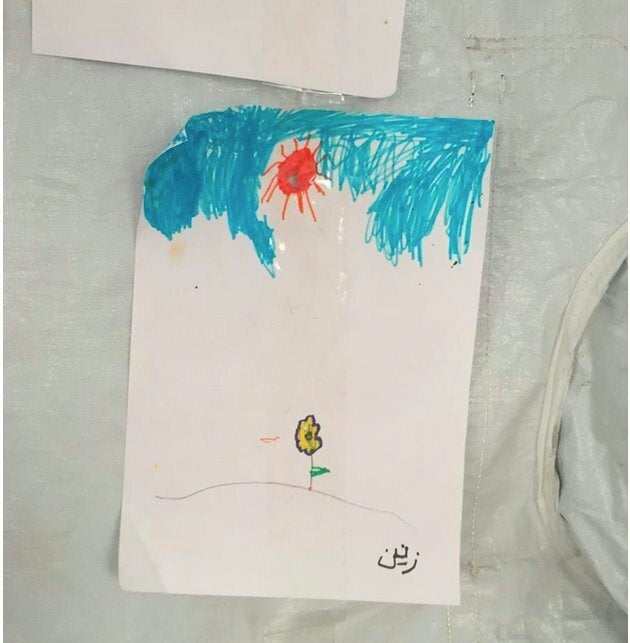 Refugee Crisis: Children Affected Draw Heartbreaking Pictures
Related