A Jet2 flight from Barcelona has landed safely at Manchester Airport after multiple reports of "horrendous" thumping sounds coming from the aircraft and other eyewitness accounts that smoke and fire was coming from a jet engine.
Manchester Airport said the plane landed after experiencing a "technical problem", the Manchester Evening News (MEN) reported shortly before 2.30pm. The airport told the newspaper that the pilot of Jet2 flight LS804 had reported a vibration on arrival to the airport.
There is no reports of injuries and the 144 passengers onboard are said to have disembarked the aircraft, which is being examined by firefighters and officials.
A passenger said to be on the flight tweeted "late but alive", and that the passenger were "lucky". She said that the pilot and the cabin crew had done an "excellent job".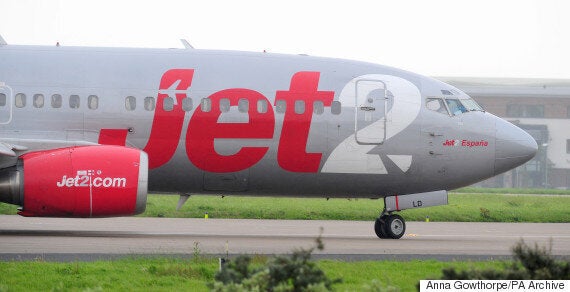 There was reports of loud thumping noises, smoke and fire, from a Jet2 plane before it landed at Manchester Airport (stock image)
The newspaper quoted Paul Hulse, who works in airport operations at Manchester Airport, as saying a bird had been sucked into the plane's engine, causing it to backfire.
Hulse said the plane had then circled the airport before landing.
A couple who live in Stockport, on a Manchester Airport flight path, told the MEN they saw the plane backfiring at it flew directly over their house and "saw flames coming out of the engine".
Reports suggested the plane had been circling the airport for some time before landing. The aircraft had been spotted over Old Trafford cricket ground around 2pm; Bredbury, where a witness reported seeing "flames coming out of the right engine" and at Northwich in Cheshire, where another eyewitness told the newspaper the "noise coming from it was just horrendous".
Popular in the Community