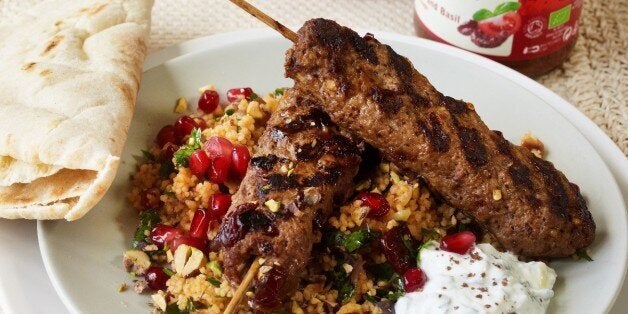 We all know "being good" can be a struggle. Not in the moral sense - that one should be fairly easy, we hope - but when it comes to healthy eating and staying on track. It's easy to get lost in the biscuit cupboard after a stressful day or a late night at the office.
We've all been there – walking in the door, soaking wet, tripping over the cat and launching headfirst into the hall carpet. Pretty much the last thing on your mind is getting out the chopping board and cooking from scratch.
To make matters worse, you've probably spent all day scrolling through Instagram, the feeling of guilt growing as you're bombarded with food blogger fodder. You know the ones - roasting their own granola while simultaneously working a downward dog and wishing everyone in their 'fitfam' a happy healthy Monday.
For those of us who live in the real world, there's some welcome news - it's now a whole lot quicker and easier to avoid those midweek pitfalls. Seeds of Change is here to save the day, meaning you can reach into your cupboard with confidence to create healthy meals without the fuss.
Entirely organic, Seeds of Change promotes sustainable agriculture, is quick and easy to prepare and doesn't feel like you're eating a bowl of rabbit food. All round winner.
This might be the first you've heard of the brand, but this outpost of 'goodness from the ground up' has actually been around since 1989. Started as a grassroots movement to make organically grown seeds available to farmers, Seeds of Change has now diversified to create delicious foodstuffs and ingredients that will leave you feeling nourished, guilt-free and full. Its range of rice and grain blends, pasta, sauces and stir-throughs will turn those miserable winter evenings around in no time.
Here's a few of our favourites to add to your basket and help you perk up those mid week meals.