A brand new trailer has arrived for a biopic drama about late Apple boss Steve Jobs, on the day his successor at the company calls such films "opportunistic".
'Steve Jobs' stars Michael Fassbender as the computing guru, with the film directed by Danny Boyle from a script by Aaron Sorkin. But this pedigree of filmmakers involved has not stopped the drama being criticised by Apple CEO Tim Cook.
Speaking on the Late Show in the US with host Stephen Colbert, Tim Cook responded to Colbert's remarks that the film was less than flattering to Jobs, who famously left Apple, the company he founded, in acrimony in 1985, before returning in 1997 to embark on the next generation of i-products that would make such an impression on the world.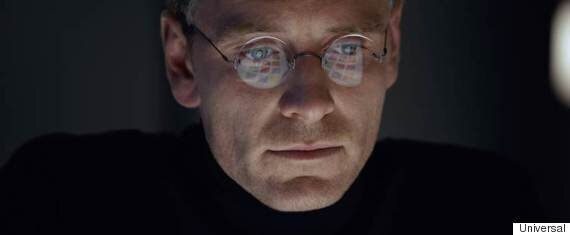 'Steve Jobs' stars Michael Fassbender as the late pioneering tech guru and chief of Apple
Tim said he did not recognise the man being portrayed, adding, "He was a joy to work with and I love him dearly, I miss him every day. I think that a lot of people are trying to be opportunistic and I hate that, it's not a great part of our world."
The film is told in a three-part format based around three products that Steve Jobs launched at different times in his career, and does not stint from revealing the single-mindedness that both fuelled the pioneer's work, but also meant he could be highly critical of others' contributions.
Tim Cook also said, "The Steve I knew was an amazing human being. He's someone that you wanted to do your best work for. He had this uncanny ability to see around the corner and describe the future – not an evolutionary future but a revolutionary future."
Also in the film is Kate Winslet, starring as Joanna Hoffman, former marketing chief of Macintosh. Steve Wozniak, who co-founded Apple, is played by Seth Rogen, and Jeff Daniels stars as former Apple CEO John Sculley. The film also stars Katherine Waterston as Chrisann Brennan, Jobs' ex-girlfriend, and Michael Stuhlbarg as Andy Hertzfeld, one of the original members of the Apple Macintosh development team.
Tim Cook will be equally unhappy with Oscar-winning filmmaker Alex Gibney's forthcoming documentary on the same subject. Gibney, who previously turned his lens on Julian Assange and Lance Armstrong, delves forensically into some of the contradictions around Steve Jobs' life, including his refusal to recognise for a long time his own eldest daughter, and the big-corporation tactics he employed to protect his intellectual property, even while he enjoyed the brand being recognised as the little guy putting the finger up to the big ones, quite literally in one photo.
'Steve Jobs' the drama will be in UK cinemas from 13 November. Its UK premiere will form the closing gala event for the London Film Festival, with stars and director attending.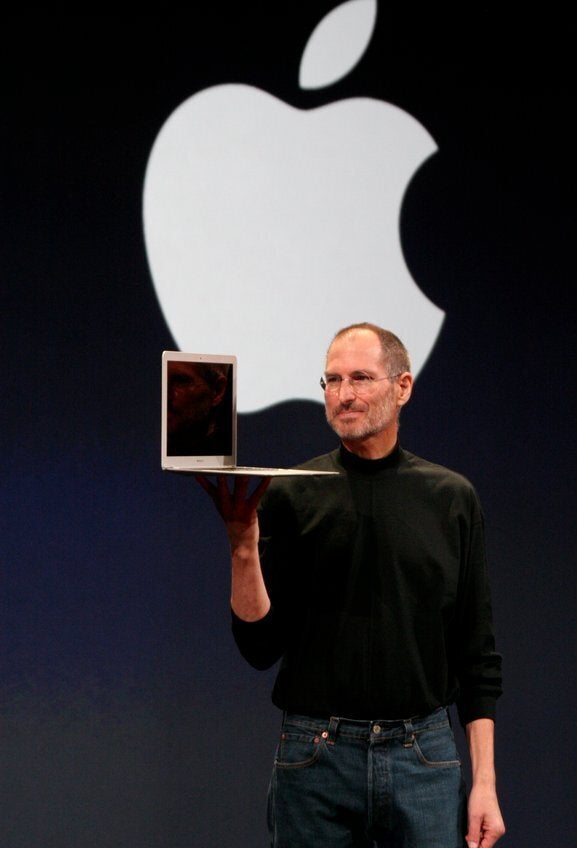 Remembering Steve Jobs