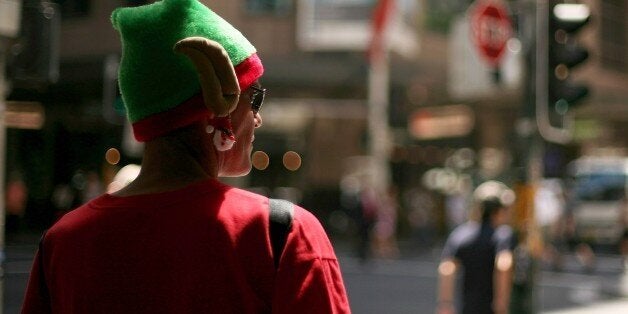 The job market is becoming increasingly competitive and office jobs are becoming more difficult to acquire. Consequently people are having to turn to non-traditional job roles in order to make ends meet.
The UK's leading independent job board, CV-Library carried out research with 700 of the country's recruiting experts to expose Britain's most eyebrow raising jobs. They shared their strangest job roles that they have recruited for in the last year and these are the ones that made it into the 'Britain's 10 Most Bizarre Jobs':
The title of 'Britain's Most Bizarre Job' goes to 'Trainee Banana Ripener'. The Kent based job position called for 'an individual with an interest in fruit' but the £20,000 salary apparently comes from the monotony of 'working in the ripening rooms to ensure the bananas are of the appropriate quality to meet customer expectations'. The fact that this is only a trainee job also makes one wonder what the difference is when you become permanent staff. Perhaps you go onto ripening other fruits?
The laughable job title of 'Erection Specialist' also made it into the top ten. It isn't what you're thinking though as the job description stated; 'Looking for an experienced fence erector to join our friendly team. You will be responsible for erecting fences including wood and metal palisade installations' in Welwyn Garden City at £14000 per annum. Yes, it is a serious job but just imagine telling people what you do for a living...
Being a 'Bull Head Catcher' in York is another strange job that has made it onto the list. The role is simply to support slaughtermen with the basic requirement of being physically fit and having a strong stomach, which is completely understandable. Although the fact that 'Experience [is] preferable' is odd since this £230 per week job isn't very common.
Number four on the list is the highly challenging 'Empty Office Sitter' role. The job description stated 'Looking for a responsible and dedicated person to look after empty office building'. Paid at a decent £8 an hour wage, tea and coffee is also provided on the job in central London. They also said that whoever filled this position would have all the freedom that they wanted, which is relatively useless within an empty office.
Similarly gruesome to 'Bull Head Catcher' is the 'Roadkill Cleaner' in Farnham. Paid at £7 an hour, the job simply asks for a positive attitude to a physically demanding role and flexibility to work in all weather conditions. Guess what tonight's mystery meat is kids?
Disney Site Manager in California's Anaheim area may sound like a simple enough job but when confronted with 'the aim to create magical experiences and personal stories for all', the £75,000 salary becomes slightly more understandable. The qualities of the individual should be passion and dedication although the most odd thing about the job description is that experience is necessary, begging the question of how many similar jobs to this one exist around the world?
Moving away from California's heat, the winter still calls for magical experiences and these are exactly what should be provided by 'a joyous individual to roam grottos far and near, you'll invite children to see Santa Claus and be spreading Christmas cheer'. At a mere £6.50 an hour in Watford, it makes one wonder whether the elf will have an ounce of cheer left within themselves.
A traditional mascot job is next on the list as one has been needed in Warrington for which an individual to 'be physically fit as you will be required to wear a substantial lizard suit and stand for lengthy periods of time' which makes one wonder whether the £7 an hour wage is appropriate for hot, sticky summers. Most worryingly of all, the job advert also stated that 'Fly catching skills not necessary'.
Whilst it is understandable that one would need musicians for events, a recruiter in Preston wanted to hire a trumpeter on their own for a respectable £10 an hour. They were asked to 'be able to sight read and solo on demand', which makes one wonder whether this is a job role for professional or personal purposes.
Whilst many people carry out manual jobs like waitressing and bar work, 'sandwich artist' is quite a unique job title. The Bristol positioned offered £7 an hour for 'an enthusiastic individual to master the art of sandwich making' since apparently making a sandwich is an art form these days. With no experience needed, they will be asked to create sandwiches to customer specification which could quite easily go wrong.
So there you have it, here are 'Britain's Ten Most Bizarre Jobs' which could replace your dull office career for a more eccentric one.
Related