The game, which England won decisively 35-11, followed a spectacular opening ceremony which featured a giant rugby ball, pyrotechnics and a surprise cameo appearance from Prince Harry.
Harry, who is a passionate fan of the sport, joined a cast of famous rugby faces in a short film recreating the moment when William Webb Ellis invented rugby.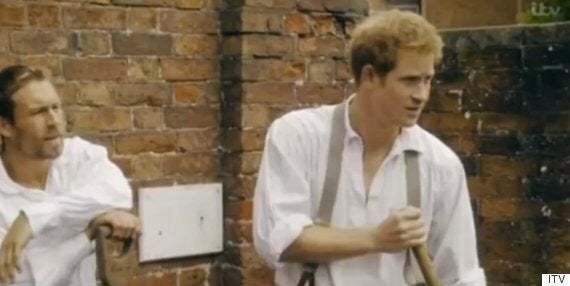 Harry in the World Cup launch film
The legendary schoolboy is said to have picked up a ball and run with it in 1823, creating the game that would go on to become a global sport.
The Twickenham crowd cheered as the short video was played before the opening game of the tournament, The Press Association reported.
In the footage the teenager, clutching the ball, runs out of the grounds of Rugby School passing two workmen - the prince and Jonny Wilkinson, England's 2003 Rugby World Cup winning hero.
Harry, wearing a white shirt, braces and trousers, looks up from digging with a spade and when Wilkinson asks "What's he doing?" the prince replies "Don't worry Jonny, that will never take off" as he watches the teenager disappear into the distance.
Harry was emulating the Queen by making the appearance - his grandmother stole the show at the opening ceremony for the London 2012 Olympics when she starred alongside James Bond, played by Daniel Craig, and appeared to skydive into the main stadium.
The Rugby World Cup is expected to be watched by a huge global audience over the next six weeks and hosts England are a favourite to win and were expected to win the opening Fiji game.
Harry, who is the honorary president of England Rugby 2015, the organising committee staging the tournament, was joined at Twickenham by the Duke and Duchess of Cambridge and Prime Minister David Cameron.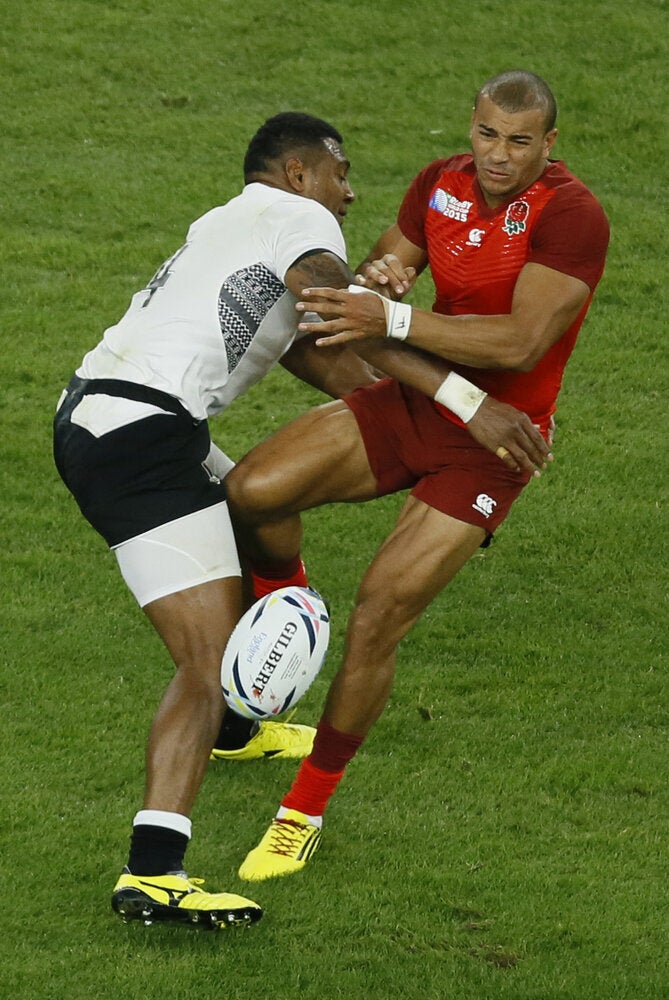 Rugby World Cup: England Fiji opening game