The five things you need to know on Monday September 21, 2015...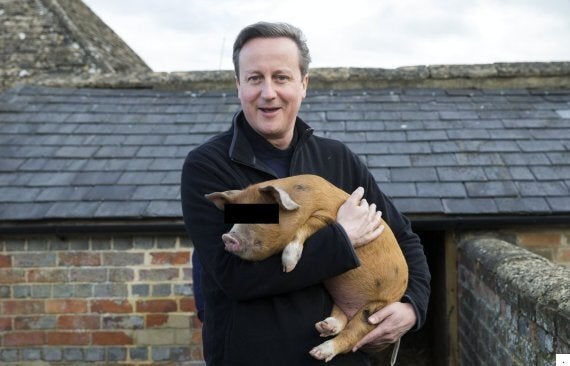 Jeremy Corbyn's chances of making it until 2020 as Labour leader rest largely on whether or not senior backbenchers feel they are able to get away with ousting him without triggering a backlash from the Labour ground troops that elected him.
What Corbyn has probably not been keeping an eye on however, is the idea a general down the river from parliament at the Ministry of Defence would hint at the possibility of launching an actual coup should he become prime minister.
In extraordinary comments to the Sunday Times, the unnamed officer said Corbyn would face "mutiny" from the military should he make it into No.10. "The Army just wouldn't stand for it. The general staff would not allow a prime minister to jeopardise the security of this country and I think people would use whatever means possible, fair or foul to prevent that. You can't put a maverick in charge of a country's security," the general said.
Labour's deputy leader Tom Watson told BBC Radio 4's Today programme this morning talk of mutiny in the military sounded like a "a lot of froth" and was probably an "off-the-cuff" remark. He added: "It's not particularly helpful to our political debate."
The general's quotes were included in a story highlighting the very real split at the top of Labour over expanding British airstrikes against Isis from Iraq into Syria. Parliamentary approval would be needed. David Cameron wants it. Corbyn is deeply sceptical of such a move. But many senior Labour MPs want to back the prime minister. And Corbyn is under pressure to allow his MPs to vote with the government if they want to. As one Labour MP told The Huffington Post UK: "He's got to allow a free vote: If he doesn't he could lose half his shadow cabinet".
Syria is just the latest issue that has shown the new meaning of the term 'collective shadow cabinet responsibility'. It currently appears to permit Corbyn's shadow cabinet to freely collectively agree to disagree with him.
Yesterday on the BBC's Andrew Marr programme, shadow foreign secretary Hilary Benn dismissed the idea of ditching Trident or curtailing Nato. While shadow justice secretary Lord Falconer, having poured scorn on many of Corbyn's ideas, breezily volunteering he had "no idea" whether his new leader could actually win the election in 2020.
Corbyn's legions of supporters outside the Commons may start to worry whether, much like the Queen, Corbyn's position at the top is largely ceremonial.
This morning's Waugh Zone is edited by Ned Simons, as Paul's demand for a "30-minute conversation about what would happen if we had to invade Russia" before agreeing to get up early today was rejected. I'll try not to make a complete pigs ear of it.
"Mr Whippy is safe in my hands," Tim Farron declared yesterday as he toured TV studios denying the Lib Dems would put ice cream vans out of business while cheekily touting the idea Labour MPs could defect. How many? "More than two," he said. But despite the #LibDemFightBack currently being launched from the party's conference in Bournemouth, it seems extremely unlikely.
Watson, in his interview on Today, as well as calling for Labour MPs to "respect" Corbyn's leadership, rubbished the idea of Labour MPs defecting to the Lib Dems. "That would be like leaving the Beatles to join a Bananarama tribute band," he joked.
Talk of a new centre-left party emerging to fill the gap between Corbyn's Labour and David Cameron's Conservative has also been quickly shot down. Vince Cable floated the idea. But memories of the SDP's failure have not faded. And it would be a brave group of MPs who once again tried to take on an unforgiving electoral system.
Speaking at the conference (which lasts for almost as many days as the party now has MPs) Cable compared Corbyn to an "ageing lion". And as BuzzFeed reports, he predicted Labour was heading the same way as poor Cecil. "The Tories will slaughter them. The Tories are absolutely ruthless, as we know to our cost, and they will slaughter them," he said.
Today is Nick Clegg day in Bournemouth. The former deputy prime minister will use a speech to warn that British exit from the European Union would trigger another Scottish referendum. Clegg is also due to attend two fringe events. No jokes about the entire conference being a fringe event please. It's not nice.
Norman Lamb however, who stood against Farron in the battle to succeed Clegg, has said now is the "wrong moment" to be encouraging people in Labour to defect. Speaking to BBC Radio 4's Westminster Hour he advised his party: "We must not absolutely be bland, we have to be interesting".
The problem for the Lib Dems is, it is hard to be interesting when on the first weekday of your conference the Daily Mail publishes a story alleging a young David Cameron "inserted a private part of his anatomy" into a dead pig's mouth.
The claim is one of many in Lord Ashcroft and Isabel Oakeshott's unauthorized biography of the prime minister – serialized in the newspaper starting today.
Sunday evening Twitter went into hyperactive meltdown at the news. Bonus points to the wit behind #LongTermEconomicHam. But words will be had with the HuffPost colleague who insisted on gleefully posting pictures of Miss Piggy and a sad looking Kermit.
Corbyn, of course, became a vegetarian aged 20 after witnessing the cruel treatment of pigs at a farm. In light of the accusation, Cameron's 2007 admission that "I had a normal university experience" may need to be reexamined. And to think Ed Miliband lost the election because he ate a bacon sandwich in a weird way.
BECAUSE YOU'VE READ THIS FAR: Here is a video of Paddy - "I know absolutely f**k all about music" - Ashdown dancing to Daft Punk.
4) GREEKS TELL TSIPRAS: OLIVE YOU
Alexis Tsipras has been reelected as Greek prime minister, as his left-wing Syriza party won its second election this year. Tsipras will now have to set about implementing the austerity measures demanded by the European Union. In a speech in Athens following the election, Tsipras appeared jubilant in victory, declaring that the result gave him a clear mandate to lead. He also warned of tough times ahead for Greece's economic recovery.
"In Europe today, Greece and the Greek people are synonymous with resistance and dignity, and this struggle will be continued together for another four years," Tspiras said
5) REPUBLICAN: MUSLIMS CAN'T BE PRESIDENT
Over in the United States, Republican presidential candidates are trying to prove that it is not just Donald Trump that can say crazy things. America's Jeremy Corbyn, senator Bernie Sanders, has hit out at Ben Carson for saying a Muslim should not be president.
"You know, this is the year 2015," Sanders, who is seeking the Democratic nomination, told reporters at the opening of his new campaign office in Portsmouth, New Hampshire. "You judge candidates for president not on their religion, not on the color of their skin, but on their ideas, on what they stand for."
Carson sparked controversy earlier on Sunday when he told NBC he would not support a Muslim becoming president, claiming that Islam is "inconsistent with the values and principles of America" and is incompatible with the Constitution. "I would not advocate that we put a Muslim in charge of this nation. I absolutely would not agree with that," he said.
The Syrian refugee crisis has also become an issue in the 2016 race for the White House. Hillary Clinton has called on the US to accept significantly more people than it already has "We're facing the worst refugee crisis since the end of World War II," she told CBS. "I would like to see us move from what is a good start, with 10,000, to 65,000 and begin immediately to put into place the mechanisms for vetting the people that we would take in."
If you're reading this on the web, sign-up HERE to get the WaughZone delivered to your inbox.
Got something you want to share? Please send any stories/tips/quotes/pix/plugs/gossip to Paul Waugh (paul.waugh@huffingtonpost.com), Ned Simons (ned.simons@huffingtonpost.com), Graeme Demianyk (graeme.demianyk@huffingtonpost.com) and Owen Bennett (owen.bennett@huffingtonpost.com)
Related