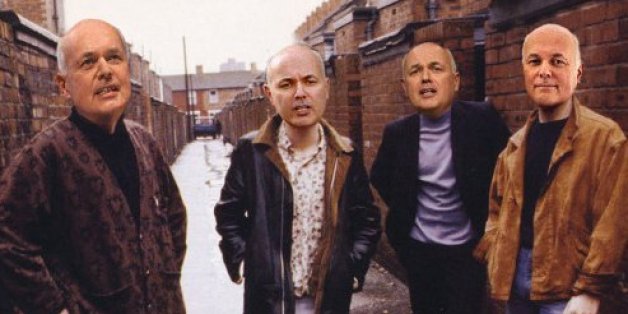 .
Spoof band The Iain Duncan Smiths have recorded a version of a Smiths classic poking fun at David Cameron's alleged entanglement with a pig.
Pig Mouth Strikes Again (feat. David Cameron) - a re-worked cover of Big Mouth Strikes Again from 1986 - has been inspired by a claim in a new biography of the Prime Minister involving Oxford University clubs and unsavoury initiation ceremonies. Involving pigs. Downing Street has dismissed it out of hand.
The lyrics include:
Sweetness, sweetness by now I guess you probably will have read

That I put my Percy in a pig's head

Sweetness, sweetness, I was so young and easily misled

So I'm afraid it's true what Ashcroft said

And now I know just how that pig felt, now I know just how that pig felt

When I rocked up and put my pisser in its kisser and went at it full pelt
The band's 10 back catalogue can be heard here and other titles include, 'What Difference Does It Make (If All Our Testimonies Are Fake)?', 'Priti Patel Makes Graves' and 'Suffer Little Poor Children'.
SEE ALSO: