'Doctor Who' returned to our screens over the weekend, however while critics were impressed with Peter Capaldi's latest efforts, the show lost over 2 million viewers, compared to the last series' opening episode.
Just 4.6 million viewers tuned in to see the show, compared to the 6.8 million who watched Peter's debut as The Doctor in 2013.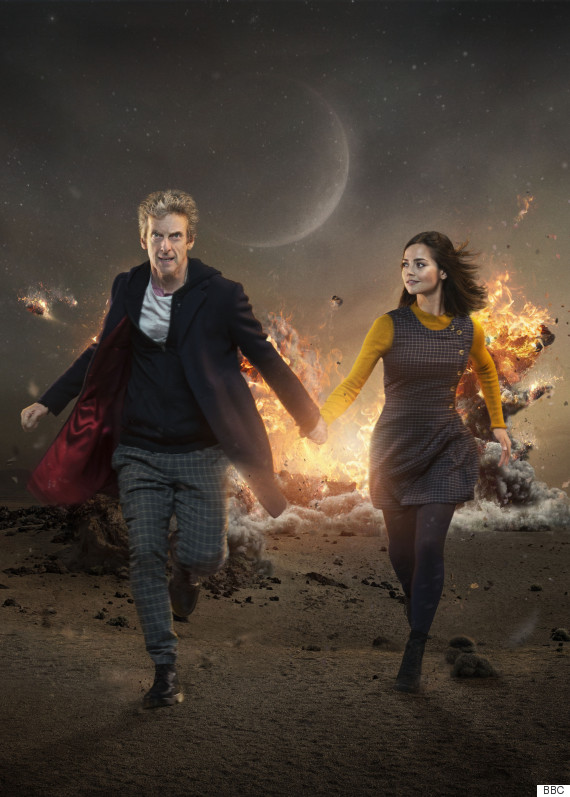 Peter and Jenna have returned together for the last time
The episode featured Michelle Gomez's return as Missy, and saw the Time Lord battle against the inventor of daleks, Davros.
While over 2 million fans have deserted the show, it still bagged rave reviews from many critics, including the Radio Times, who gave the episode five stars, with writer Patrick Mulkern stating: "We're now in the ninth series in 11 years since Doctor Who's revival, and it shows no sign of fatigue. The first episode rattles along with barely a bum note."
Digital Spy also spoke positively of the episode, labelling it "mad and ambitious".
A number of fans took to Twitter to discuss the 'The Magician's Apprentice' episode, with some arguing that there were too many "gimmicks":
I watched #DoctorWho's The Magician's Apprentice. I didn't like it. Rewriting canon, pointless gimmicks, caricaturish characterization. Bah.

— Paul Roth (@paulidin) September 20, 2015
The Magician's Apprentice: A shoddy series of set pieces and gimmicks in desperate pursuit of a plot or anything original to say. #DoctorWho

— Truculent Sheep (@TruculentSheep) September 19, 2015
Obviously, not everybody agreed:
Me @ #DoctorWho tonight pic.twitter.com/3tU1iY03tL

— Miranda Miller (@MirandaMiller) September 20, 2015
Dude... This isn't a television show anymore. This is a cinematic event. What the actual what! Brilliant! #DoctorWho

— Kelly N. Hodges (@KellyHodgey) September 20, 2015
There's still plenty of drama ahead for 'Doctor Who' fans, and the coming episodes will feature guest appearances from 'Game Of Thrones' star Maisie Williams and Ingrid Oliver.
This series will also be Jenna Coleman's last, following confirmation that she's set to leave, ahead of taking the lead role in a new ITV drama.
The actress will play Queen Victoria, in a new, big budget show, that will chart the young monarch's rise to the throne, and courtship of Prince Albert.
LIKE US ON FACEBOOK | FOLLOW US ON TWITTER