No parent looks forward to the moment their child finds out Father Christmas isn't real, especially when another child breaks the news a lot sooner than they'd hoped.
However this mum was not prepared for the backlash she received when her son decided to tell all his classmates there's no such thing as Santa.
She claimed she received a "threatening" letter from a group of parents who wanted to sue her "due to emotional damage, flagrant disregard to parental rights, and facilitating the loss of innocence of child wonderment."
Her son, who is in first grade (so is likely to be six or seven years old) is believed to have broken the news while talking to a group of children aged from four to ten years old.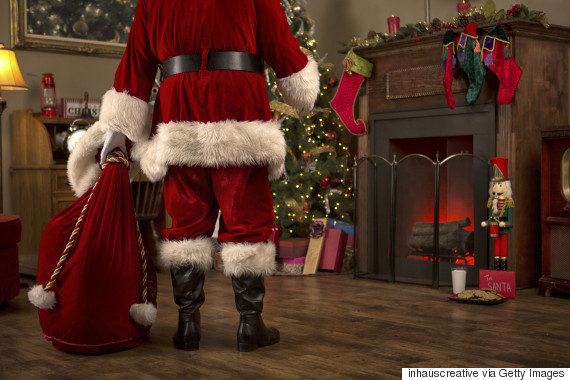 The mum, unsure what to do, posted her story on Reddit.
She wrote: "Last week my first grade son told a group of kids Santa does not exist.
"Today via courier (not the mail), I received a rather threatening letter from a well-known, local, elite law firm threatening suit due to emotional damage, flagrant disregard to parental rights, and facilitating the loss of innocence of child wonderment. Yeah, seriously.
"I should mention that one of the kids is related to a lawyer at this law firm, I believe a brother of one of the angry mums works there."
She said the letter lists eight children who were "traumatised" by her son's actions and demanded he stay away from them.
But that wasn't all.
The post continued: "Here is the icing on the cake, in lieu of suit, the letter states that I need to pay for a fully interactive 'Santa experience' whereby a hired Santa will be hosted at one of the kids houses where he hands out presents (at my expense), sings songs with all eight kids, and offers general Christmas cheer.
"The purpose of this is to 'reverse the damage my son caused and re-spark the child like wonderment that surrounds the holidays.'"
The single mother was appealing for help as she said she didn't have the cash to pay for this.
SEE ALSO:

Parents Revolt After Reverend Tells Kids 'Santa's Not Real'

Toddler Scared Witless By Santa Claus Five Months Before Christmas - Worried Mum Appeals For Advice
Some people who replied to the mother's post offered their advice.
While others were convinced the story was fake.
The mum's latest update said: "I have a meeting scheduled this morning with the school principal. I called him and left a voicemail and sent an email yesterday evening giving him a brief rundown of the situation.
"He called me last night and scheduled a meeting with me. The brief conversation that we had, he eluded that he knew that there was 'PTA drama' and that some kids had learned about Santa.
"One of the mothers had contacted him a few days ago asking what the school was going to do about this situation. We had a laugh at this woman's expense."