Cara Delevingne may have swapped fashion for the big screen, but the 23-year-old has made a brief return to modelling for Stella McCartney's new lingerie collection.
In support of October's Breast Cancer Awareness month, McCartney has once again designed an exclusive range where a percentage of the profits will be donated to three breast cancer charities: the Linda McCartney Centre in Liverpool, the National Breast Cancer Foundation in the US, and the National Breast Cancer Foundation in Australia.
The range includes mastectomy bra named in honour of McCartney's mother, Linda Louise McCartney, who died from breast cancer in 1998.
Delevingne replaces Kate Moss, who was the face of the designer's first breast cancer awareness campaign last year.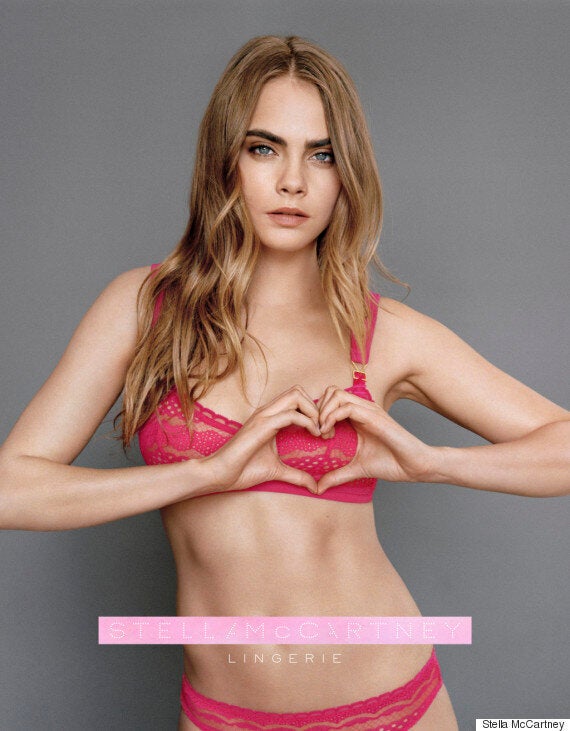 Cara Delevingne models the Stella McCartney Alina Playing set
"Breast cancer is the most common cancer in women all over the world," McCartney said.
"While most people are aware of the terrible disease, many forget to take the steps to make the effort to detect it at its early stages, so I designed a set to remind women to consider their health and visit their doctor regularly.
"Not only does this set look and fit great, it also serves and an important healthy reminder."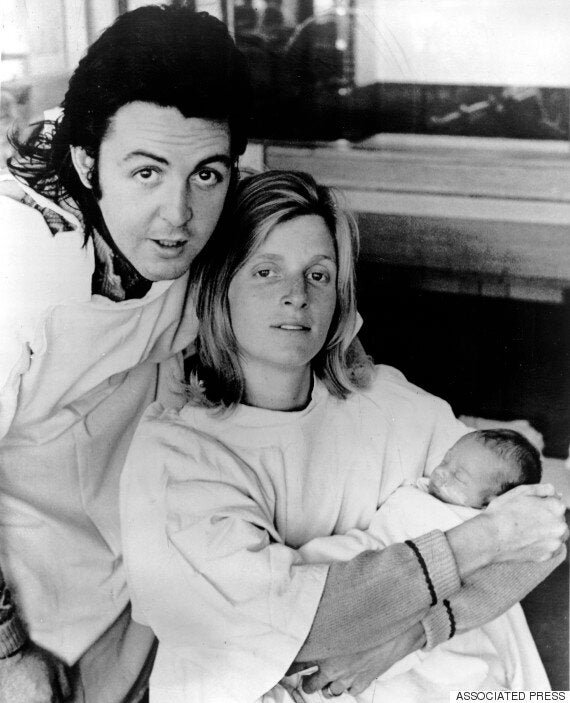 Stella McCartney with her parents in 1971
As part of the range, McCartney will launch the Louise Listening bra - a post double-mastectomy compression bra designed to reduce discomfort during the healing process after surgery - which takes it's name from McCartney's mother.
McCartney said of the design: "We wanted to bring something beautiful and feminine into a bra that is taboo…something that allows women undergoing [a mastectomy] to have something to be proud of, something with no shame attached."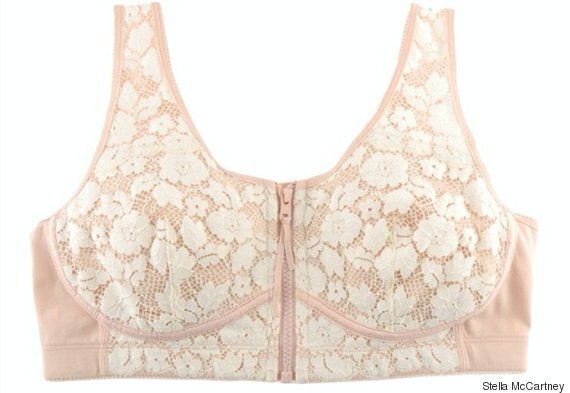 Stella McCartney Louise Listening Bra, £85
All proceeds from the sale of the Louise Listening bra will benefit the Hello Beautiful Foundation, a London breast cancer charity founded by Jane Hutchison, a survivor of the disease.
The lingerie range will be sold exclusively on stellamccartney.com from October 1 but is available to pre-order now.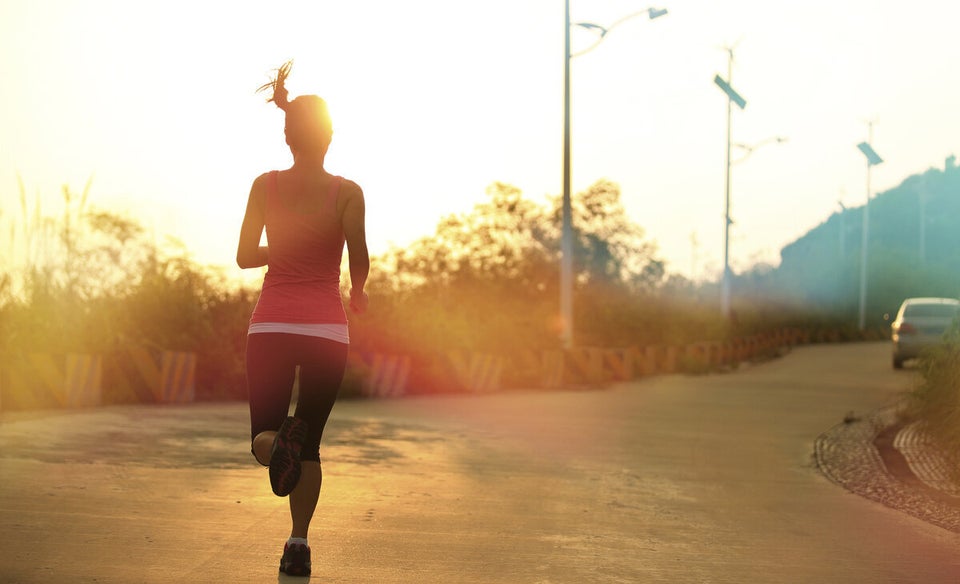 Breast Cancer: Myths Vs Facts