The RSPCA's right to prosecute cases of animal abuse could be in jeopardy after it emerged that MPs will look into the extent of the charity's powers.
Politicians are planning to launch a formal inquiry into not only the RSPCA's powers, but also the scope of other animal charities.
Neil Parish, chairman of the Environment, Food and Rural Affairs Select Committee, said it was important the "right cases" were taken to court.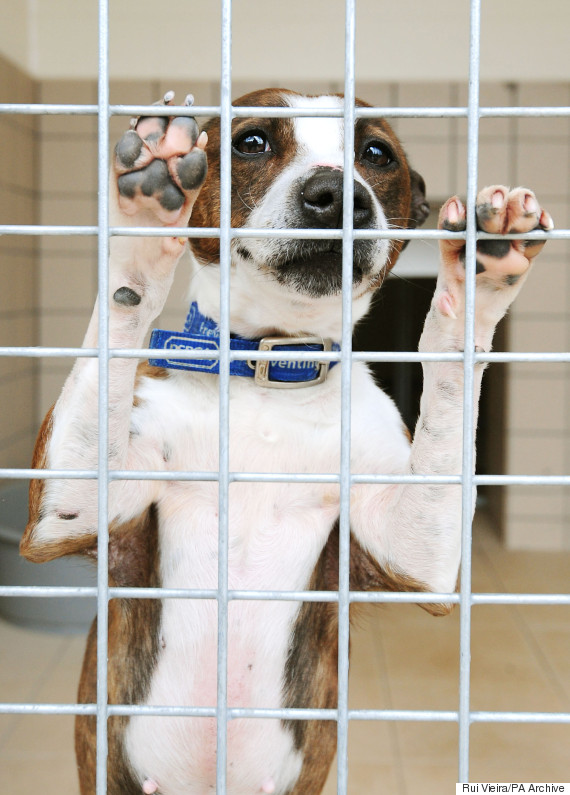 The RSPCA's powers to prosecute cases are under threat
The Conservative MP told the BBC's Victoria Derbyshire programme: "Sometimes there are cases which we feel they shouldn't have prosecuted on. Other times we would like to know why they didn't prosecute."
He added: "They need to balance what they do as an animal welfare organisation with campaigning activities."
In England and Wales, animal welfare groups have the power to prosecute suspected offenders, whereas in Scotland and Northern Ireland this power would lie with the state.
The RSPCA, which has been around for nearly 200 years, said that out of its 159,831 investigations last year, it took 1,132 people to court.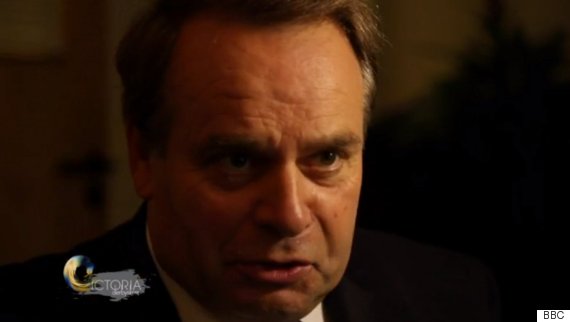 MP Neil Parish
David Bowles from the RSPCA said it was the "legal right of anybody" in England and Wales to take a prosecution if they wish.
The 191-year-old charity is the main prosecutor of animal welfare offences in England and Wales.
Mr Bowles said: "The important question is, 'if not the RSPCA, who else would do it'?
"And at a time when we are getting cutbacks in local government, we are getting cutbacks at national and central government, we don't have the budgets there, so the RSPCA is essentially taking on that responsibility and saving government money."
The RSPCA offered help and advice to more than 80,000 pet owners last year, but it has been criticised for targeting "vulnerable" people in the past and being "heavy handed".
Speaking to the Victoria Derbyshire programme, Sara-Lise Howe, who has defended more than 100 cases of animal abuse said: "The danger is that there simply isn't the same checks and balances that there are in Scotland and Northern Ireland and that their [the RSPCA's] campaigning interest is going to affect their decision to prosecute."
Ms Howe added that she has seen a "large number of examples" of cases of people who should not have been prosecuted.
SEE ALSO:
The charity said prosecution is a "last resort", adding: "The RSPCA always strives to protect vulnerable people as well as animals but recognises that this is an area where we need to do better."
An RSPCA spokesman said in a statement it would "welcome a parliamentary inquiry into the way in which prosecutions are carried out by the charity".
The statement added: "An inquiry would provide Parliamentarians with an opportunity to consider the implications of the independent review of the RSPCA's prosecutions activity carried out last year by Stephen Wooler, the former Chief Inspector of the Crown Prosecution Service Inspectorate, in which he concluded that the society should continue its role as a prosecuting body and praised the charity for its 'huge contribution to animal welfare'."
An independent review of the RSPCA's prosecutions recommended that the charity would not prosecute hunting offences.
Views were mixed following the show, with some agreeing that the RSPCA's prosecution powers should be assessed.
@Missyfire999 I agree RSPCA have a bizarre policy. Many abandon their pets through poverty. And April 2016 will see HUGE increase!

— david morgan (@AJobTracker) September 22, 2015
@VictoriaLIVE @BBCNews @jim_reed I do agree that the RSPCA needs investigating . They are too big , too much wasted on admin , cars etc .

— Jim Gallagher (@jimgall47) September 22, 2015
#RSPCA Enquiry entirely justified given practices publicised in so many cases http://t.co/6aHse80HK0

— SaveMyHorses (@SaveMyHorses) September 22, 2015
While others felt that limiting the charity's powers would have a severe impact on animal welfare.
@VictoriaLIVE @RSPCA_official @DavidBowles21 NO! Animal abuse is on the increase in UK, the RSPCA have the clout for successful prosecutions

— April Andrews (@AprilA67) September 22, 2015
In the news today... "Is the RSPCA too powerful?"... That's it. I'm leaving. And taking all the animals with me. Especially all the PIGS! 🐷

— Laura Jean Marsh (@LauraJeanMarsh) September 22, 2015
MP's attack on the RSPCA is, without doubt, the first step towards undermining other groups that stand up for Animal rights.

— Adie (@adie6510) September 22, 2015
Do we believe PM who's licencef facility to breed Beagle puppies for vivisection & lab experiments2care about animal welfare #RSPCA @BBCNews

— Diane Hain (@dianehain) September 22, 2015
So called 'inquiry into @RSPCA_official by MPs' is thinly veiled attack on charity by those obsessed with #bloodsports #foxhunting

— Baroness Hussein-Ece (@meralhece) September 22, 2015
@PaulFlynnMP appalling abuse of power by cons MPs. Keep your blood sports in history Simon Hart. Leave the RSPCA alone, they do great work.

— sussie (@corbs536) September 22, 2015