Arachnophobia is a powerful thing – just look what it did to this car.
Angela Kipp of Syracuse was reversing her car out of her driveway on Friday when she noticed a spider perched on her shoulder.
The 35-year-old responded by leaping out of the car while it was still in motion, 11 Alive reports.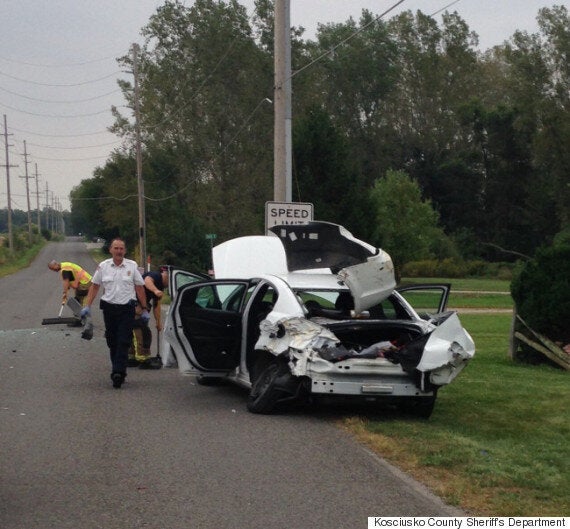 Spiders are entirely responsible for this
Her nine-year-old son who was also in the car, quickly clambered into the front seat and tried to hit the brakes.
He accidentally pressed the accelerator instead, sending the vehicle crashing straight into a passing school bus.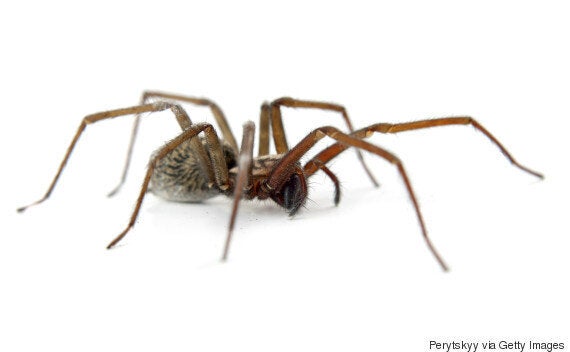 It's not known what type or size of spider was involved. But it may have looked like this
Police arrived to find the boy lying on the ground beside the bus and he was transported to hospital with minor head injuries, the Elkhart Truth reports.
There were no children on the bus and no further injuries were reported.
The crash is under investigation by the Kosciusko County Sheriff's Department, WANE writes.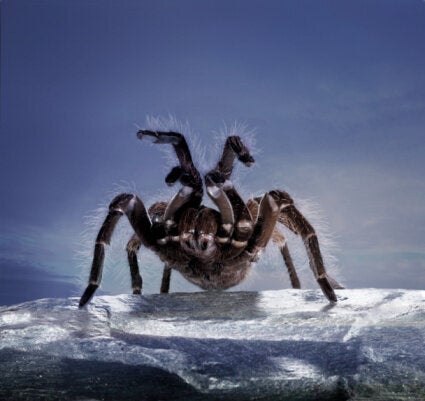 Tarantulas