Rylan Clark has issued an apology to viewers of 'Celebrity Big Brother' spin-off show 'Bit On The Side', after the show was taken off-air on Tuesday (22 September) following a brawl.
READ MORE:
Tempers flared between guests Farrah Abraham and Aisleyne Horgan-Wallace, and glasses and chairs were allegedly thrown across the studio.
Fellow guest and former 'Allo Allo' actress Vicki Michelle was also rushed to hospital, after being caught in the crossfire.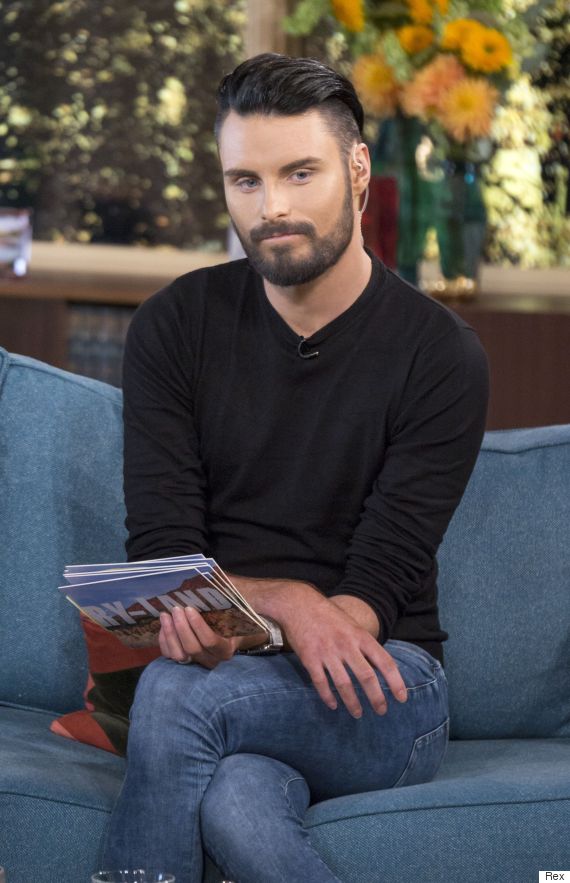 'CBBBOTS' host Rylan Clark appeared on 'This Morning'
Speaking about the incident on Wednesday's (23 September) 'This Morning', Rylan told hosts Holly Willoughby and Phillip Schofield: "Obviously I can't sit here and go into detail because it is a legal matter now, but there was an altercation last night on 'Bit On the Side' and we did have to cut transmission which I want to apologise for - obviously you didn't get the scheduled programme you were expecting and we ended cutting the show short by a part and went live to the house."
He continued: "There are a lot of stories on social media and I just want to say to people reading stories in the press - please wait until you get an official line from 'Big Brother', from me, from the show, so you are aware of what actually happened last night before any fingers are being pointed."
When asked what will happen on tonight's show, Rylan said: "I've not been back into work yet, I'm going to 'Big Brother' straight after this, obviously we need to have some meetings about what happened yesterday, and hopefully we can, maybe, explain a little bit more about what happened last night."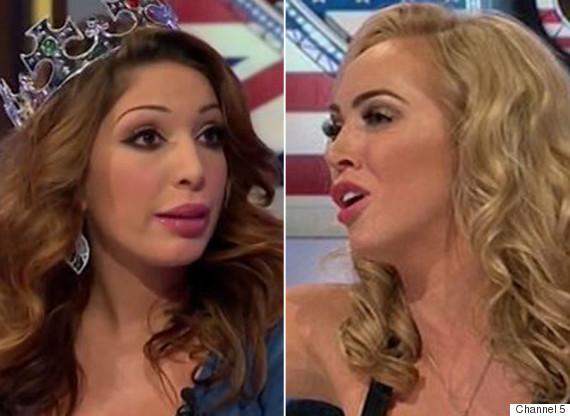 A fight broke out between Farrah Abraham and Aisleyne Horgan-Wallace
Explaining his own thoughts on when the incident happened, the former 'X Factor' star said: "We were on a delay last night - we film the show a bit delayed on Tuesday nights because there's an hour gap - which was lucky. Some nights we are live, and we say we're live.
"So luckily enough for us there was a delay and when something like that happens we have to be very very careful.
"It did get serious, but I did speak to Vicki earlier today and she's good... and I just want to use this opportunity to say a massive thank you to our audience that were in last night, because they were amazing... you made it easier than it would have been."
It was reported earlier today that police have now launched an investigation into the incident.
Meanwhile, Aisleyne has given her version of events, claiming that Farrah threw glasses at her after she tried to chuck champagne over the 'Teen Mom' star.
'Celebrity Big Brother's Bit On The Side' airs tonight at 11pm on 5*.
LIKE US ON FACEBOOK | FOLLOW US ON TWITTER