More and more people are speaking out about the issue of diversity at London Fashion Week, and now one brand is keen to start a discussion about featuring hijabs on the catwalk.
The designers in question are sisters Nurul, Mira and Syera Zulkifli, founders of Malaysian brand Mimpikita, which made its LFW debut on Sunday night.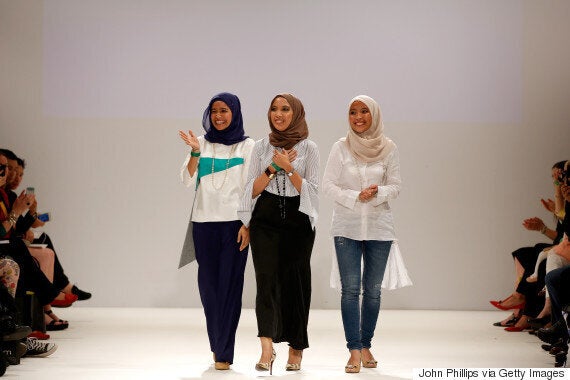 The Zulkifli sisters celebrate their London Fashion Week debut on Sunday
Mimpikita is already stocked in London boutiques and the sisters are reportedly in talks with online retail giant ASOS.
At home in Kuala Lumpur, the family are style icons (hailed as Malaysia's more modest answer to the Kardashians) - with two stores of their own, a seven figure turnover and a social media following in excess of 120,000.
The Zulkifli sisters wear hijabs and so do some of their models - a choice the Zulfikis say has been faced with some resistance from Asian fashion media, especially when featuring models in hijabs in publications targeted at a non-muslim audience.
But they're keen for the brand to be embraced by women universally: "For my sisters and I, it's all about removing the old ideologies and stereotypes that prevent us from having it all," Mira Zulkifli said.
"For us there is no stronger illustration of our pride in our faith than us as designers taking to the runway in our hijabs after the models."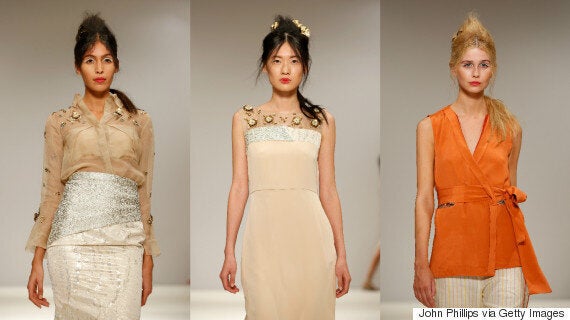 Mimpikita S/S 16 collection
Speaking exclusively to HuffPost UK Style following their LFW debut on Sunday night, the Zulkifli sisters were keen to start a positive debate around the hijab in fashion.
Do you think there needs to be more diversity in fashion?
Most definitely, there is plenty of work to be done in terms of featuring models and designers from the varied backgrounds and different faiths.
What changes would you like to see made?
Hailing from Kuala Lumpur, Malaysia, with a multi-racial society, we're blessed to be accepted as muslim young entreprenuers and have never faced with any racial stigma.
Moving forward, with our plans of international expansion. We are aware of the possibility of the racial divide that we might face, but we strongly believe a creative industry like fashion should reflect our society and the many cultures there are from all over the world.
What made you choose to feature models wearing hijabs?
Our aim is to encourage modest clothing in updated styles, which showcase the wide array of cultures present in Kuala Lumpur.
Being hijab wearers ourselves, we're comfortable and proud of our personal styles so it's no surprise that we love featuring models in chic, modest clothing. And in addition to that, we hope to represent and promote diversity in the fashion industry.
Do you think hijabs should be talked about as fashion item as well as religious item – or would that be disrespectful? What does wearing the hijab mean to you?
Primarily, as muslims - there is an obligation for us to be modest in all that we do and that includes what we wear. Choosing to wear the hijab isn't supposed to create more stress on women, and nor is it the climax of our spirituality.
For us sisters, our commitment to wearing the hijab is a big part of our lives – it grounds us and helps us to maintain our modesty.
Our hijab styles are also fairly simple; sticking to neutrals and a simple 'pin & tuck' style to compliment our outfits and personal style.
The many hijab styles out there can be tapered to match someone's own style reference and although there is incessant debate on the hijab as fashion item, we view it as providing an opportunity for women to partake in fashion trends, while creating a niche market for those who choose to cover up.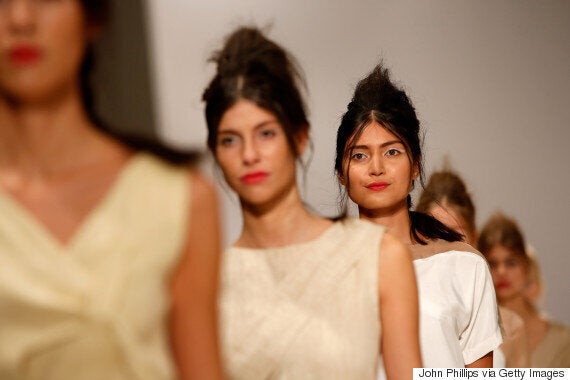 Models on the Mimpikita S/S 16 catwalk
What's been the biggest challenge for your fashion brand?
To master our style and keeping true to our brand identity regardless of our faith.
With the amount of new designers and brands coming up, the reality for us today is that there's a very short window for us to develop. We hope our debut at London Fashion Week showcased what Mimpikita really is about – pushing boundaries and tradition.
See the Mimpikita LFW show in full below: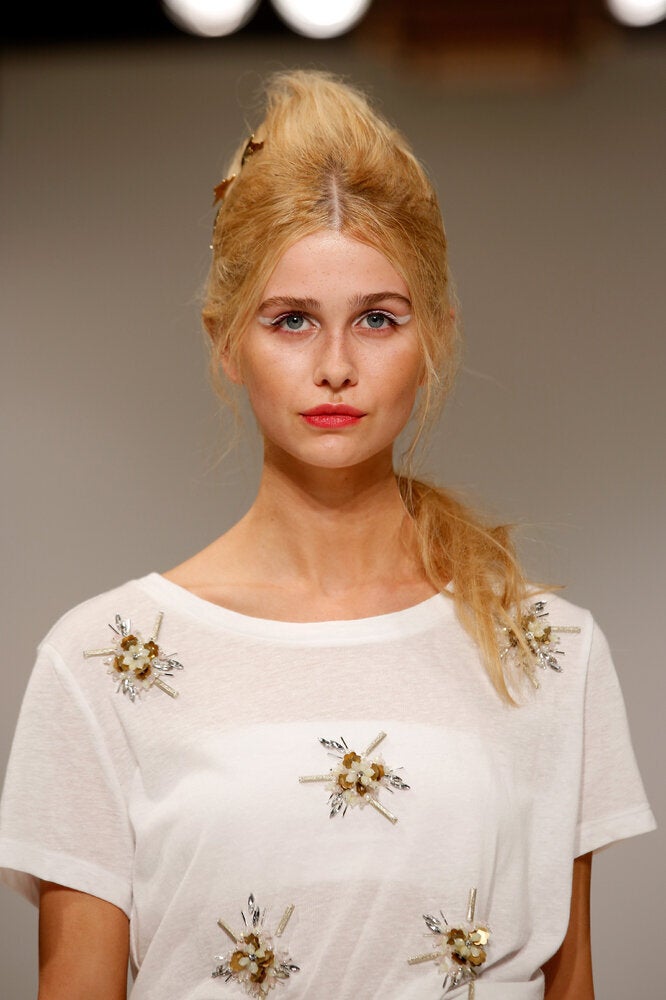 Mimpikita Spring/Summer 2016