The death toll from the Hajj pilgrimage outside Mecca has reached 717 making it the worst stampede death toll since 1990 when 1,400 died.
Saudi Arabia's civil defence is now saying the death toll is 717, and a further 805 pilgrims were injured. The deaths have been blamed on "mismanagement", with claims that security forces blocked one of four pathways.
The UK Foreign Office said it was in contact with the local authorities and was urgently seeking more information about whether British nationals were involved. It is thought as many as 25,000 British Muslims attend the event.
The deaths occurred in Mina, where two million people are gathered for the annual pilgrimage which began on Tuesday. The deaths, according to Al Jazeera correspondent Basma Atassi occurred between pilgrims' camps, rather than in the Jamarat, the area where pilgrims carry out a symbolic stoning of the devil by throwing pebbles against three stone walls. At least 717 pilgrims are said to have died during a stampede at the Hajj pilgrimage
Mina is a large valley about five kilometers from Mecca and houses more than 160,000 tents where pilgrims spend the night during the pilgrimage.
Photos released by the directorate on its official Twitter account showed rescue workers in orange and yellow vests helping the wounded onto stretchers and loading them onto ambulances near some of the white tents.
The Saudi civil defence directorate said on Twitter that 4,000 personnel had been sent to the scene of Thursday's stampede, along with more than 220 emergency and rescue units. The injured are being taken to four hospitals in the area.
The stampede death toll has surpassed the 2006 tragedy that claimed 360 lives in the same area, but is still a long way off the stampede in 1990 when 1,400 died in a tunnel.
It is a religious duty for able-bodied Muslims to complete the hajj – one of the five pillars of Islam – at least once. The rituals involved in the pilgrimage are intended to cleanse the soul and promote the bonds of brotherhood and sisterhood within Islam.
He said: "This is only the initial number ... The Hajj season was already overshadowed by the crane accident that killed 107 people and wounded more than 200. That area has turned to a big massive construction site to allow more pilgrims to visit Mecca during Hajj."
An investigation has been launched into the cause of the collapse amid claims the proper safeguards are ignored in the race to complete developments surrounding the Grand Mosque, The Guardian reported. Among the projects under construction is a 10,000-bed hotel.
Last week, more than 1000 pilgrims were evacuated from a hotel in Mecca in the early hours of the morning after a fire broke out.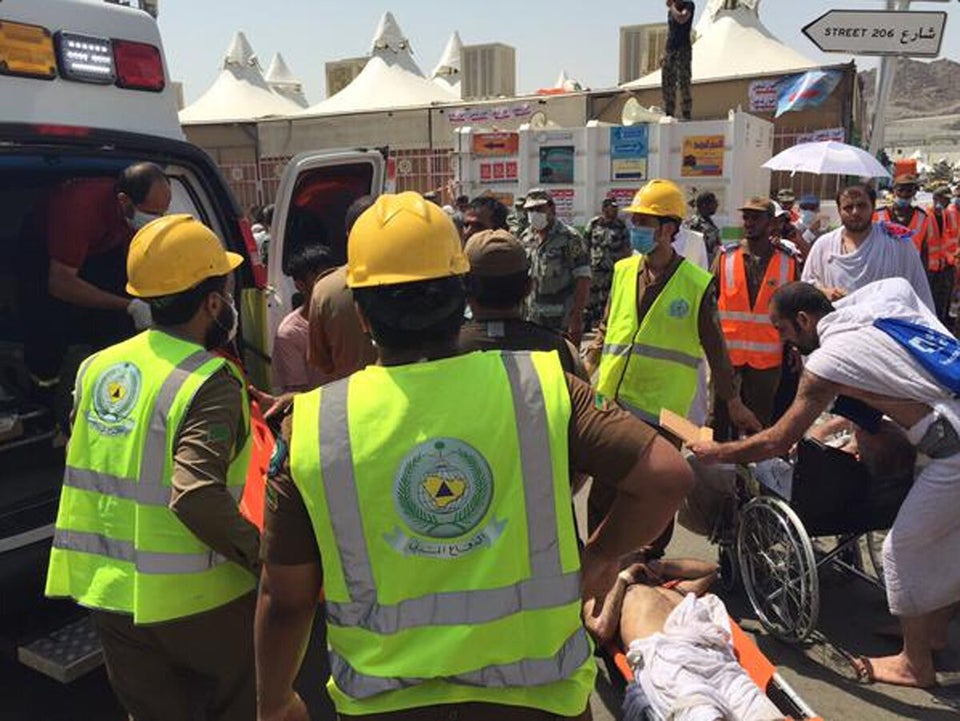 Hajj Pilgrimage stampede deaths