Ali al-Nimr's arrest in 2012 when he was 17 sparked international outrage over concerns about his age and allegations that he was tortured into making a confession.
He is due to be beheaded and his headless body "crucified" in public as a warning to others.
Now his father hopes that the King will save his son by not signing the death warrant.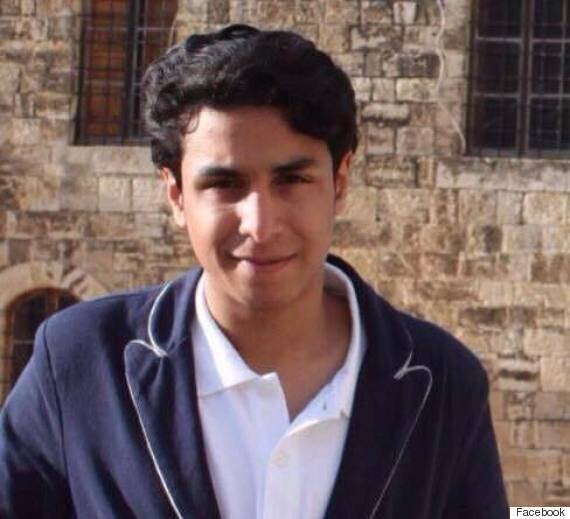 Ali Mohammed al-Nimr was arrested in 2012
Speaking to AFP, Mohamed al-Nimr said: "We hope that the king will not sign [the execution order]".
The worried father warned that if his son is put to death, then there could be a violent reaction from the minority Shiite community.
"We don't need that. We don't need even one drop of blood," he said.
It has been alleged that Mr al-Nimr's conviction is politically motivated as he is the nephew of prominent Shia cleric and campaigner Sheikh Nimr Baqr al-Nimr, who was sentenced to death for terrorism offences and "waging war on God."
On Wednesday, the United Nations called for the Saudi Arabian government to stop the execution of Mr al-Nimr, who was a high school student when he was arrested for reportedly participating in the 'Arab Spring' protests in Eastern Province.
In May, the Specialised Criminal Court sentenced him to death for joining a criminal group and attacking police officers, but he was reportedly tortured and forced into confessing the charges against him.
An appeal was held in secret and "the proceedings fell short of international standards", says the UN.
In a statement released by the UN, human rights experts urged: "Mr al-Nimr did not receive a fair trial and his lawyer was not allowed to properly assist him and was prevented from accessing the case file."
"International law, accepted as binding by Saudi Arabia, provides that capital punishment may only be imposed following trials that comply with the most stringent requirements of fair trial and due process, or could otherwise be considered an arbitrary execution," they added.
"We urge the Saudi authorities to establish a moratorium on the use of the death penalty, halt executions of persons convicted who were children at the time of the offence, and ensure a prompt and impartial investigation into all alleged acts of torture."
Yet the British and American governments have failed to outwardly condemn the killing. Their silence on the matter has been labelled "deeply troubling" by human rights organisations.
Maya Foa, director of Reprieve's death penalty team, said: "Saudi Arabia's plan to behead and crucify Ali al-Nimr, a juvenile, for attending a protest is an outrage – the French government and UN experts are right to be calling for it to be cancelled.
"It's deeply troubling that the UK and the US – both close allies of the Saudi government – are staying silent.
"The international community must stand firm against this utterly unjustified sentence, and call on the Saudi authorities to change course."