Occasionally, after a hard morning's work, a quick power nap to refresh for the afternoon ahead would go down a treat.
So we're pretty excited that a company has made squeezing a little extra sleep into your day that bit easier.
Greek furniture and architecture brand Studio NL has developed an office desk that converts into a bed.
The cosy space is designed to help busy workers rest tired eyes when things are all getting a bit too much.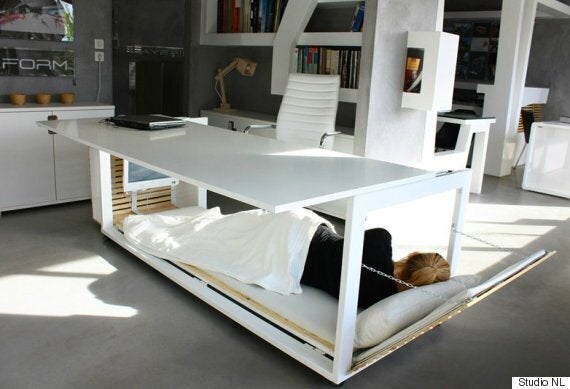 "This desk could be used for a siesta or for a few hours of sleep at night on those days when someone struggles to meet deadlines."
The desk-bed also comes with a side cover, so you can nap in peace without your co-workers watching.
Can we get some of these in our office please?